---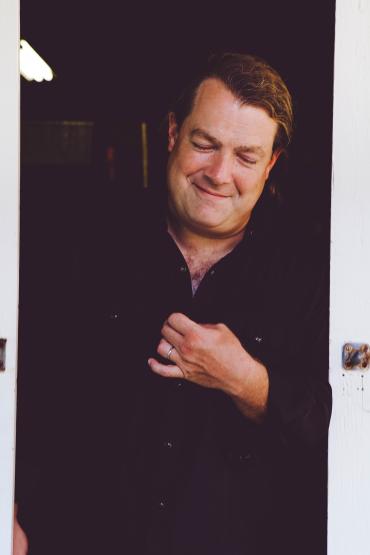 Pensacola, Florida-based Big Jim Brown occupies that evocative stretch of sonic highway between JJ Cale and Bruce Springsteen. His lovingly nuanced tunes echo the highly melodic aesthetic of 60's pop while staying firmly grounded in Americana. Quite a feat, considering he is working with little more than four chords on an acoustic guitar.
Today No Depression has the pleasure of premiering his bittersweet single "Pretty Girl" from his sophomore album, The Devil on the Other Shoulder, which follows up his critically acclaimed debut After All It's Been Forever. Like his previous single "Richard," "Pretty Girl" is a perfectly spun narrative that encapsulates the human experience of love and regret in all of it's disparate colors and tones. It's achingly sweet, yet eternally sad. An uncompromising portrait of a prosaic American romance, steeped in the lonely landscapes of the Southwest.
Brown's chops were honed over years of Southeast and Western U.S. tours, opening for national acts such as Government Mule and playing major festivals like Midtown Music Fest in Atlanta and the New Orleans Jazz Fest. The Devil on the Other Shoulder is due out December 7th.
---