Sloss Festival Hampered by Rain, But Delivers Diverse Fun for 2018
---
While most of Alabama's music press goes to Muscle Shoals, the most vibrant scene for new music in Alabama is actually Birmingham. One of the things that makes Birmingham's scene so strong is the annual Sloss Festival. Slossfest, as it's known locally, is held at the city's historic Sloss Furnaces. The two-day music festival is in its fourth year and got its first set of growing pains with its 2018 edition by way of a pair of storms that held up both days of the festival.
The storms, which took up two hours of Saturday and almost a third of Sunday, caused a number of highly anticipated artists to be canceled to get the headliners in before the city's noise curfew. It also caused some of the events that are uniquely Sloss, like the daily iron pouring demonstrations by local artisans, to be scuppered.
But fans who patiently sheltered under the festival viaduct or in their cars while waiting for the gates to reopen were rewarded with a festival that retained all of the eclectic multi-genre appeal that Sloss has come to be known for. Here's how Slossfest 2018 went down.
The Headliners
To see just how committed to diverse lineups Sloss is, one only has to look at their headliners. Arguably the two biggest names in Americana music, Chris Stapleton and Jason Isbell, were joined by Canadian art rockers Arcade Fire and EDM producer GRiZ.
Isbell kicked off the headliners on Saturday with his band, the 400 Unit. Though down a member, with Amanda Shires touring her own band, and short 15 minutes from the weather, Isbell and his band put together a tight hour of songs that pulled heavily from his last three albums, with a crowd pleasing Drive-By Truckers song, "Never Gonna Change," thrown in. The 400 Unit proved that the comparisons to Tom Petty's Heartbreakers are apt. Watching Isbell and Sadler Vaden trade licks on "Cumberland Gap" immediately brought memories of the stage chemistry between Petty and Mike Campbell.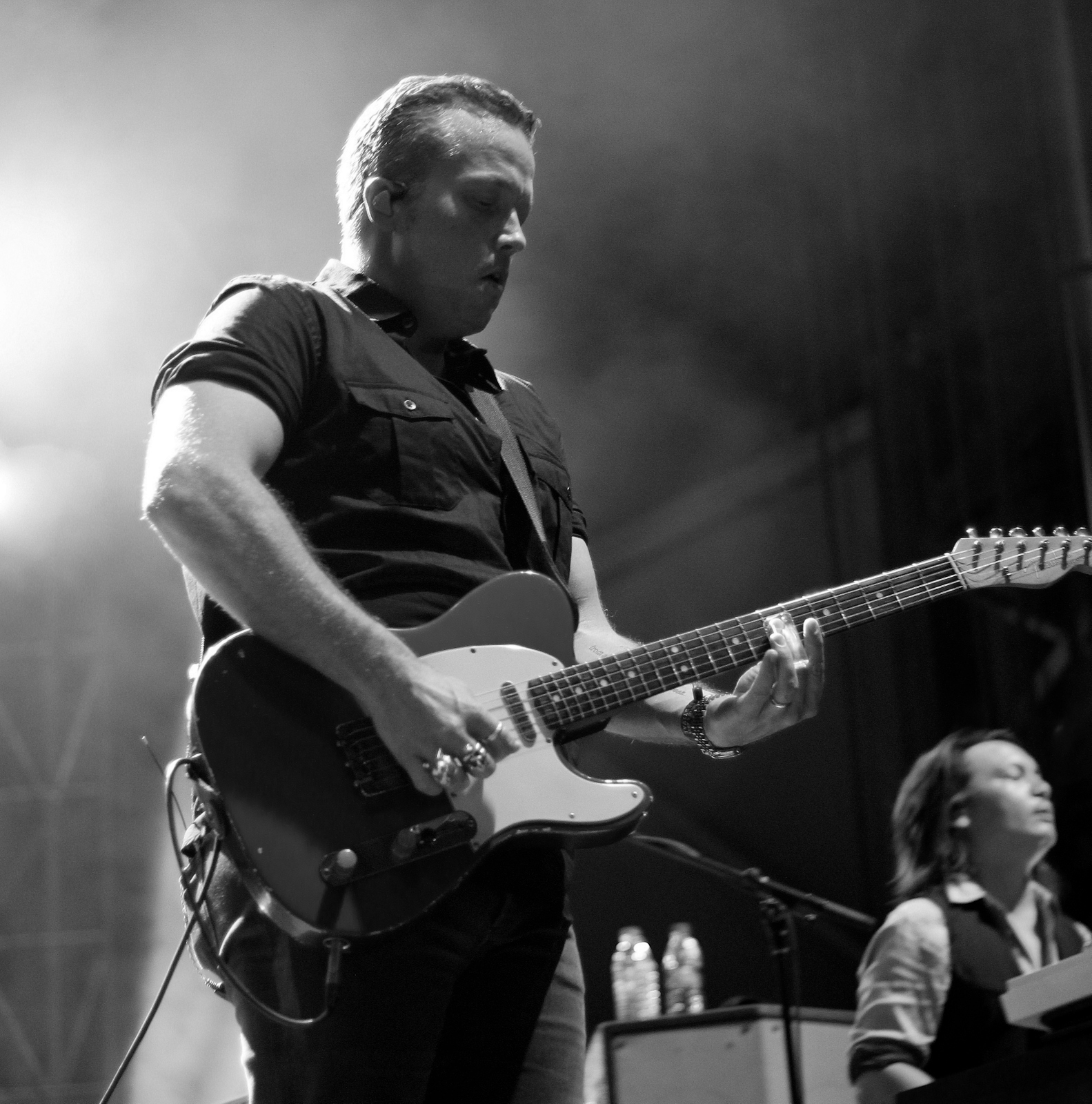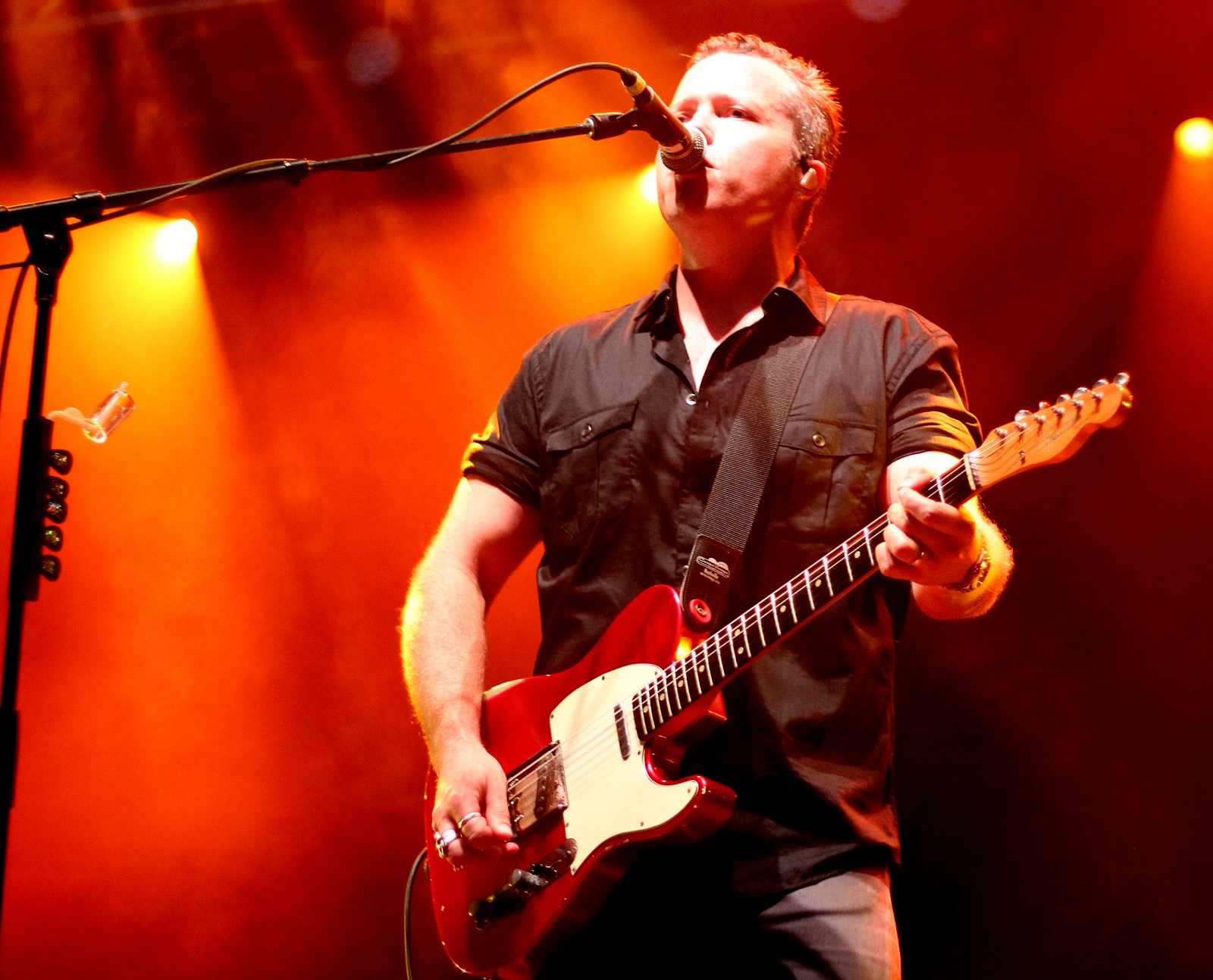 Following Isbell to close Saturday is a band that is the opposite of tight. Everything Arcade Fire does is larger than life. All nine members on stage trade instruments and vocals regularly. Movie-style trailers run on the screen in the background. A member climbed the scaffolding to bang a drum above the crowd. And through it all ran their disco-tinged space rock hits like "The Sprawl" and "Reflektor."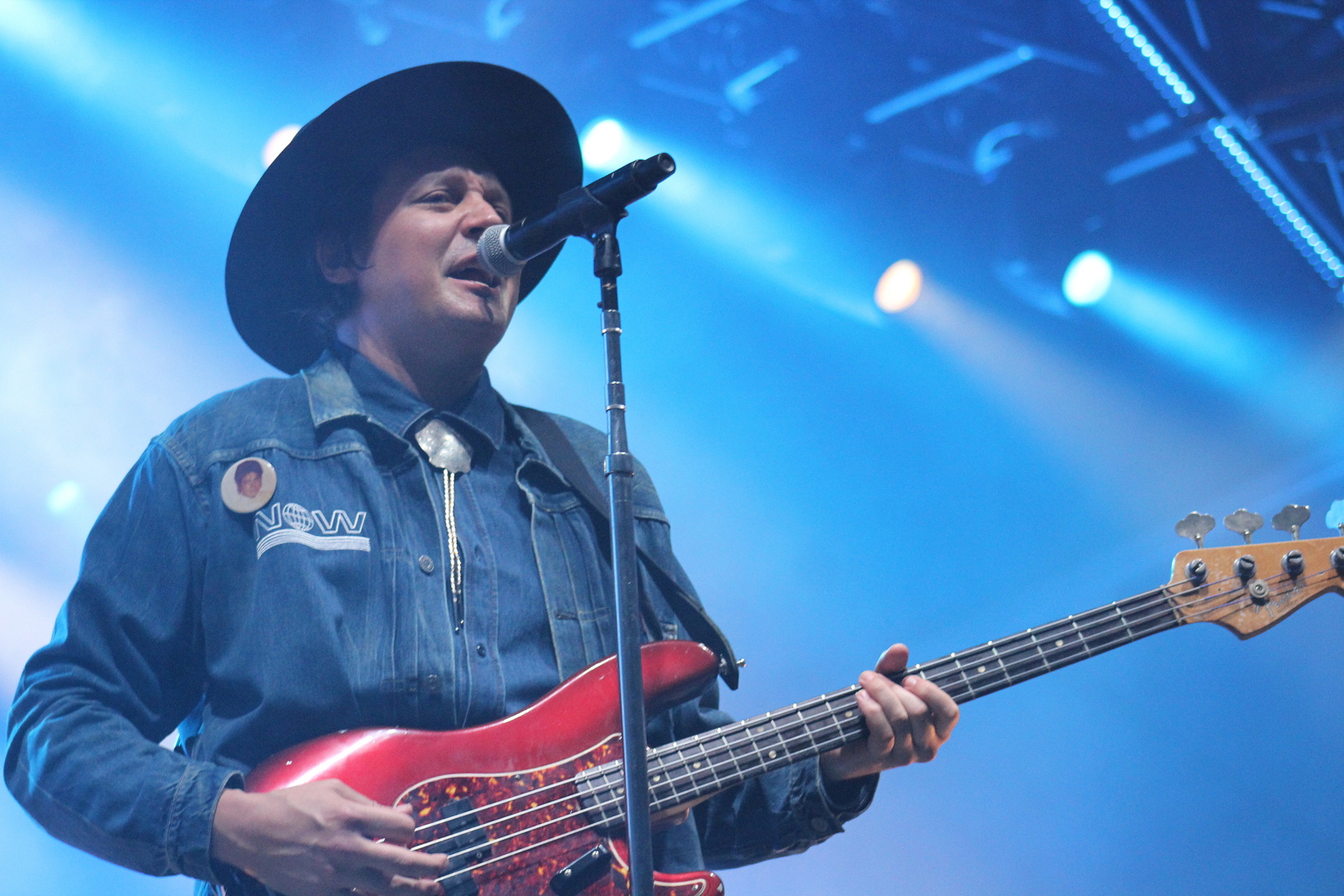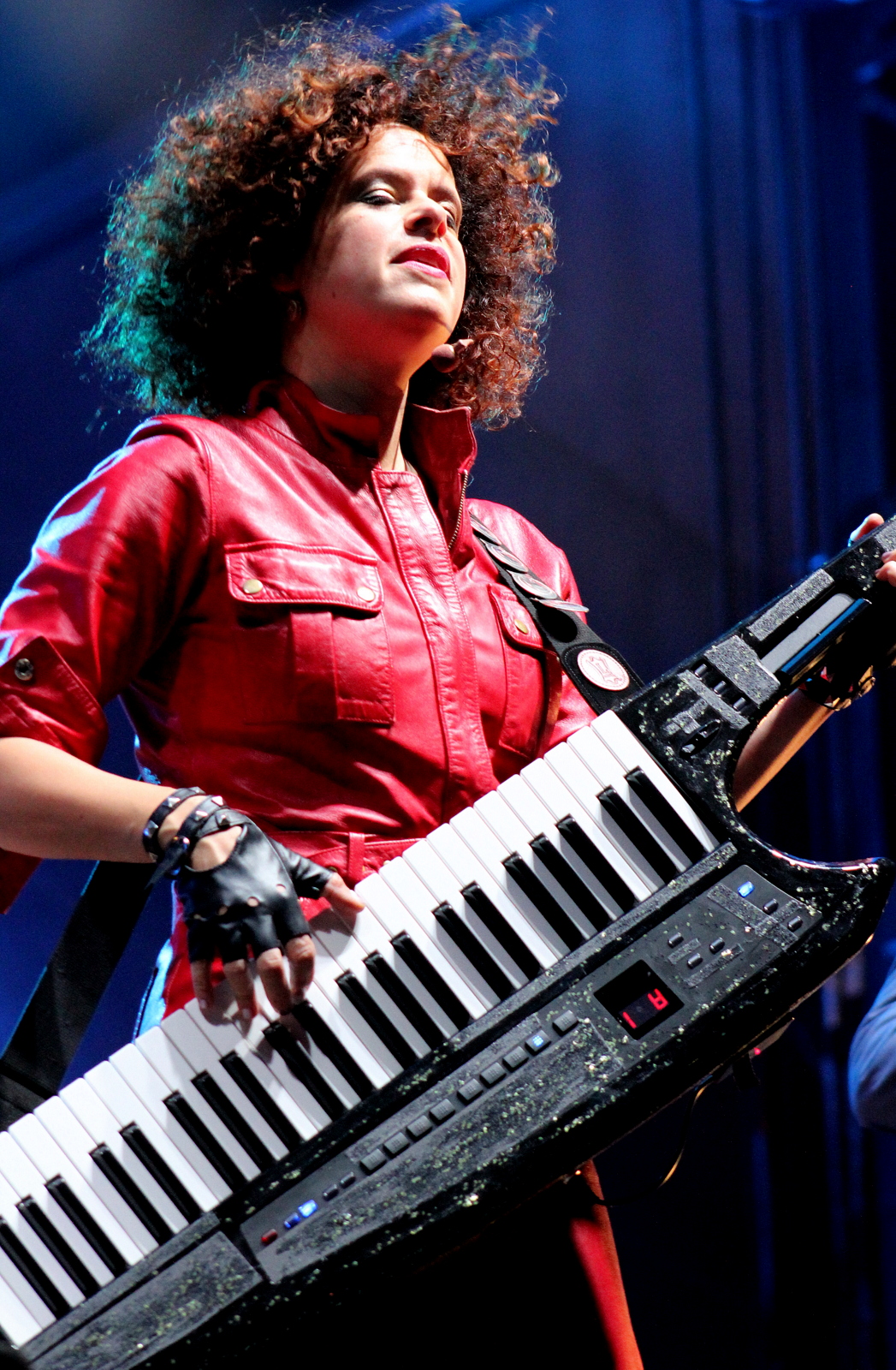 Sunday's first headliner was DJ GRiZ. EDM isn't my thing, but GRiZ is a cut above your average guy with a Macbook and a light show. Employing a live guitarist and playing saxaphone himself, GRiZ injects large doses of funk and soul into his electronic beats. He even sampled heavily from the Isley Brothers' "Shout" and Edwinn Starr's "War."
Closing down the festival was Chris Stapleton. Stapleton is at a level of mainstream acceptance not seen of an Americana artist since the genre was given a name. He's headlined arenas, opened for Guns 'N Roses, and now is closing out a major festival and, judging from the audience in the front rows, pulling a significant crowd from the college markets. Stapleton, joined for this night by producer Dave Cobb, proved he's deserving of the accolades with a 90-minute set that pulled almost completely from his catalog of hits like "Tennessee Whiskey" and "Broken Halos." He even granted the wish of every concert heckler ever, playing the first verse of "Freebird" before transitioning into "Devil Named Music."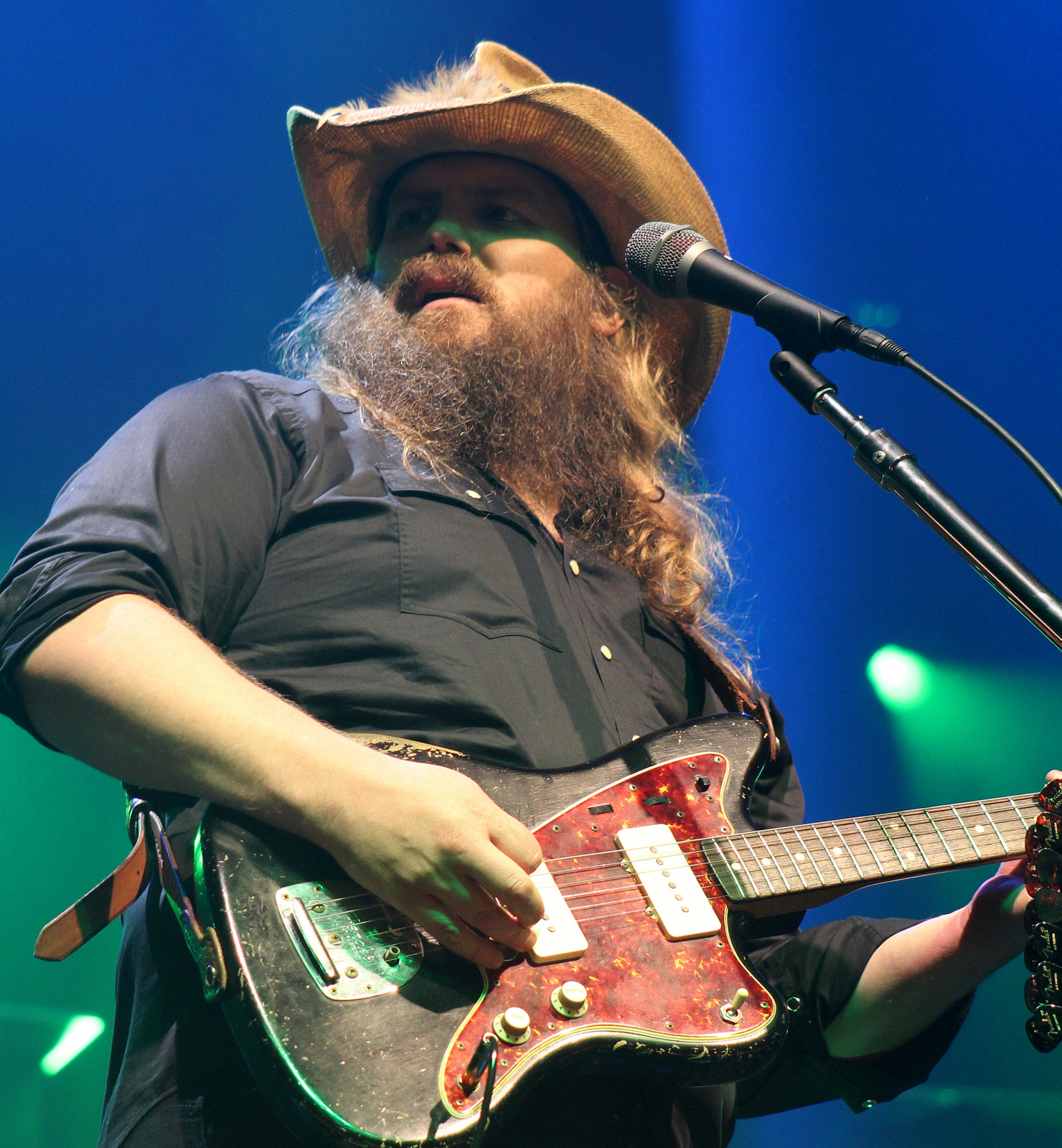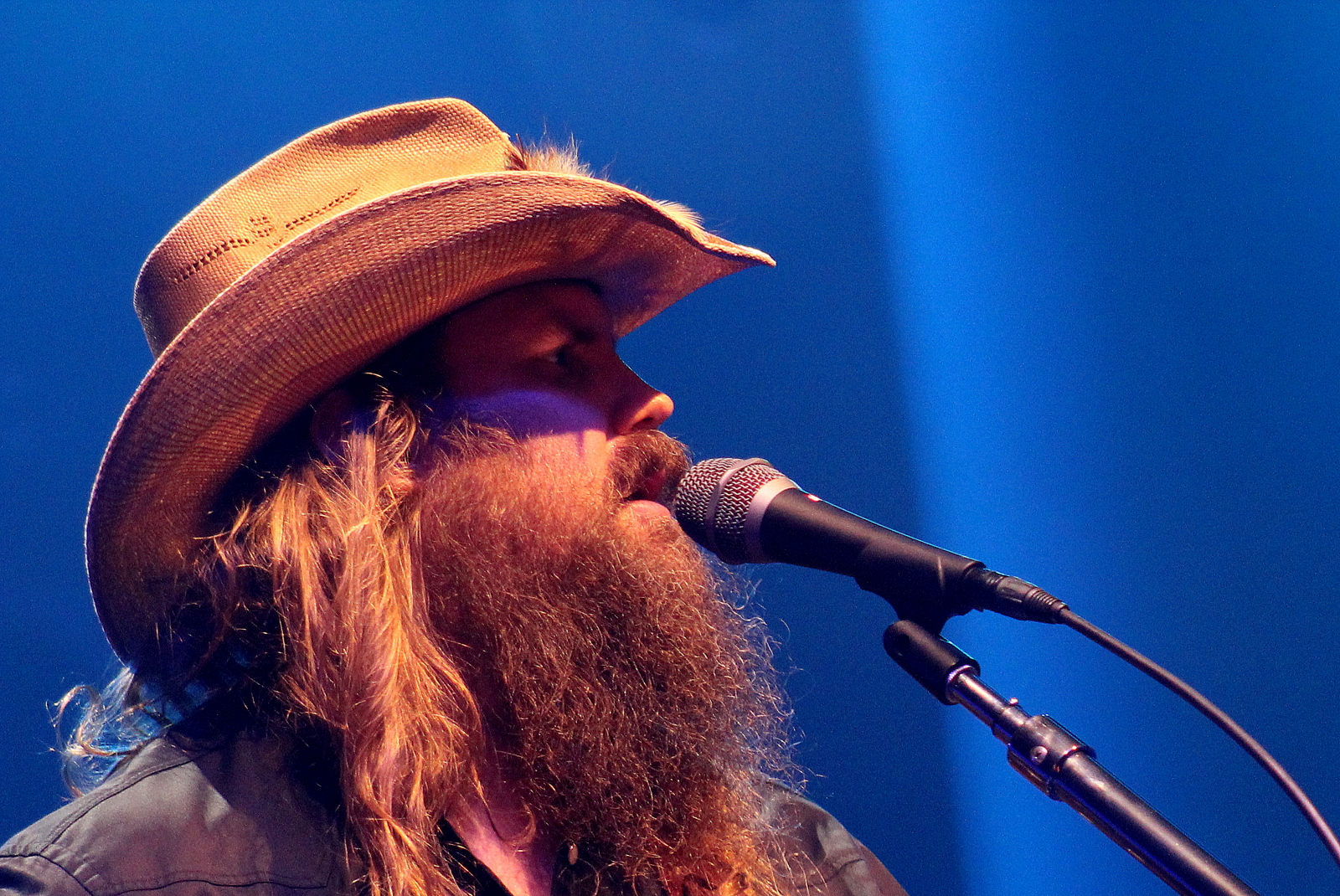 Best Undercard Performances: Margo Price and Nikki Lane
East Nashville must have been proud on Sunday as two of its most talented artists brought down the house in back-to-back sets at Sloss. Nikki Lane performed in the early afternoon, a rough time in the shadeless field of Sloss, but she drew a respectable and diverse crowd for her 45-minute set. Blasting through hits like "Highway Queen" and "Sleep With a Stranger," Lane also kept the crowd entertained with jokes throughout the show.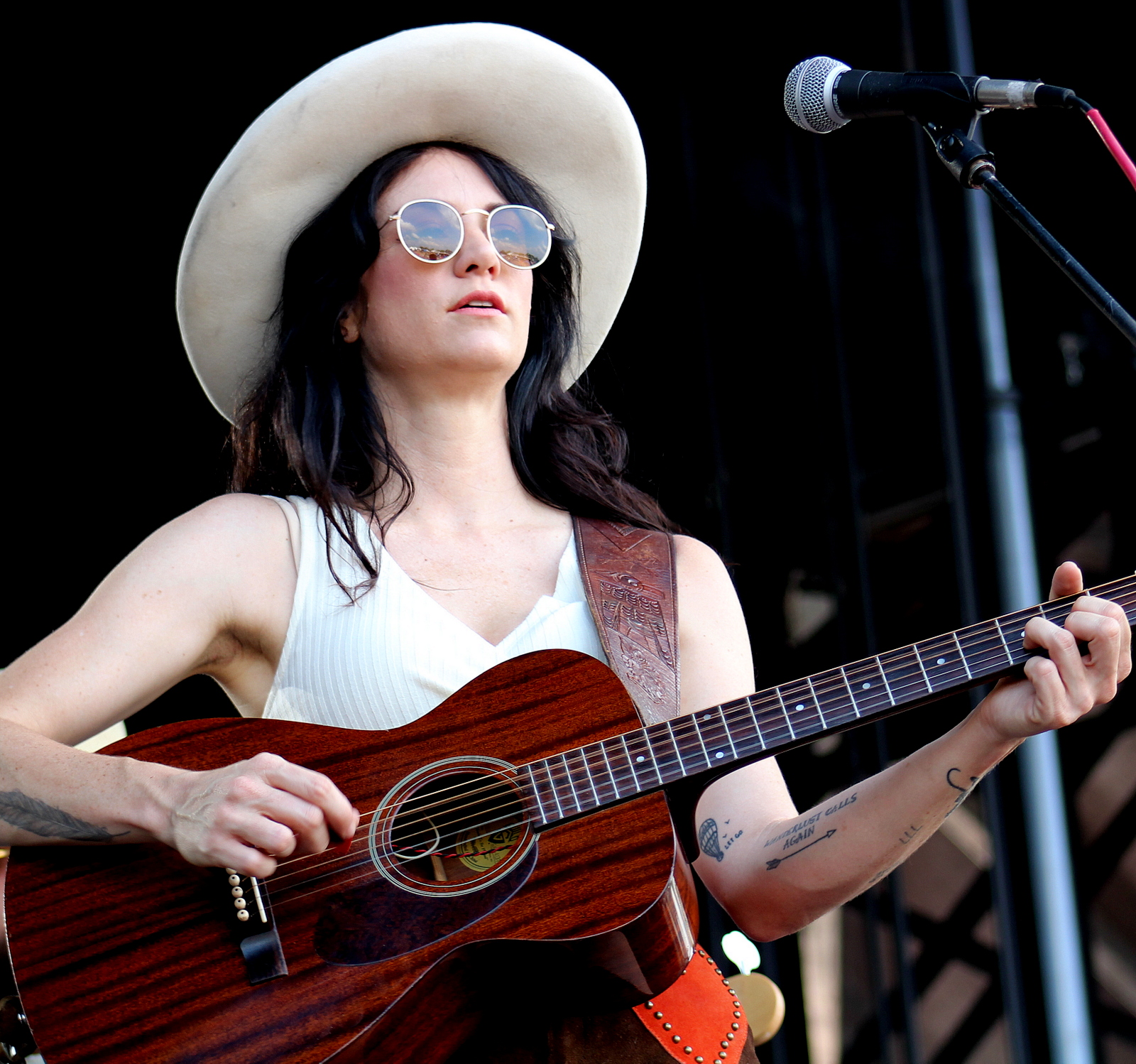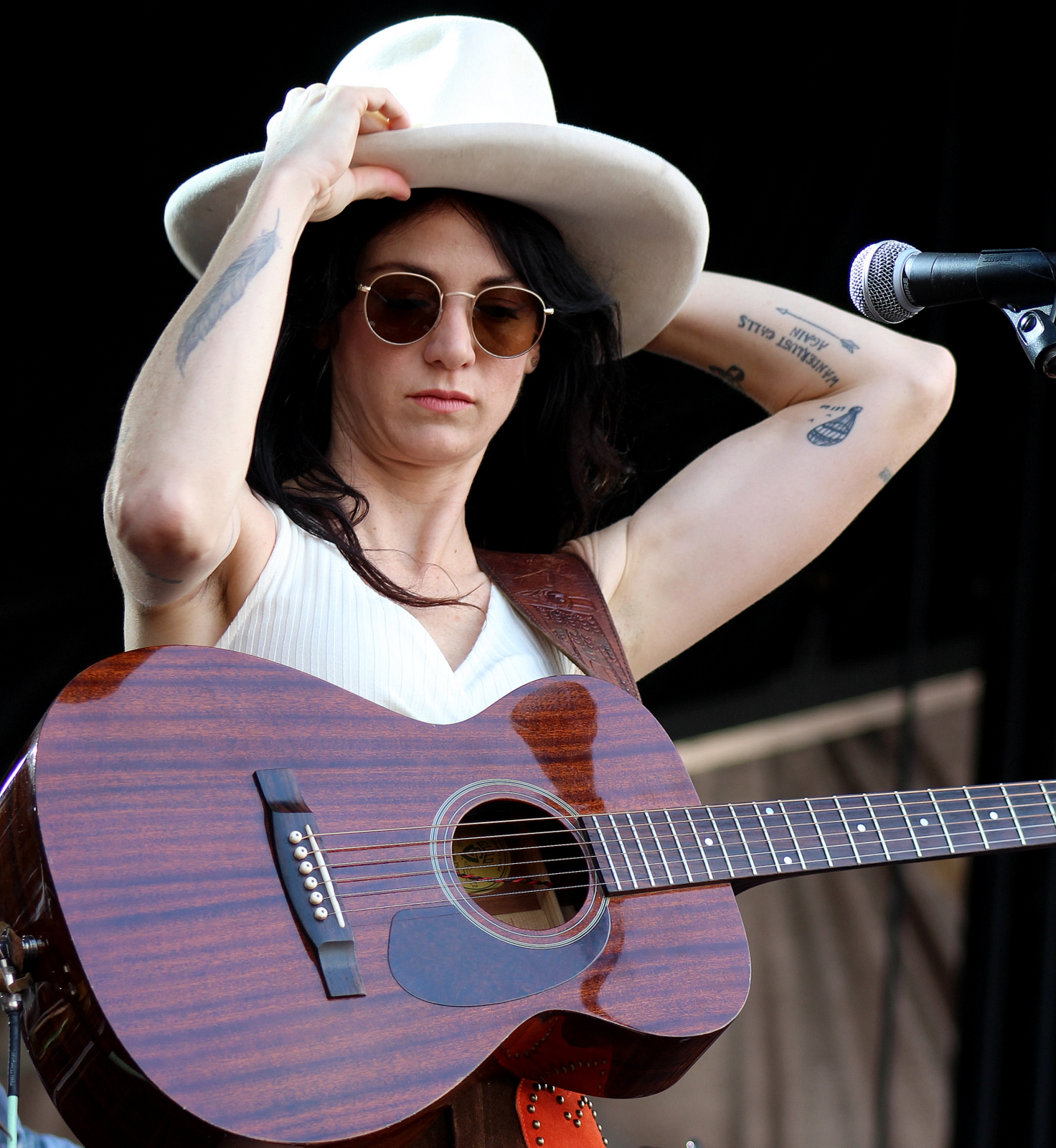 Margo Price very well might have been in this position alone had the weather delay not come 25 minutes into her hour set. This is my third time seeing Price and she continues to improve with every show. Fans got to hear songs like "Weakness" and "Don't Say It" but missed out on a number of audience favorites as, just after Price climbed behind the drum kit at the end of "Cocaine Cowboy," the weather alert sign flashed on the screen. Oblivious, Price spent another minute on her stellar drum solo before a stagehand finally got her attention to tell her they were closing down.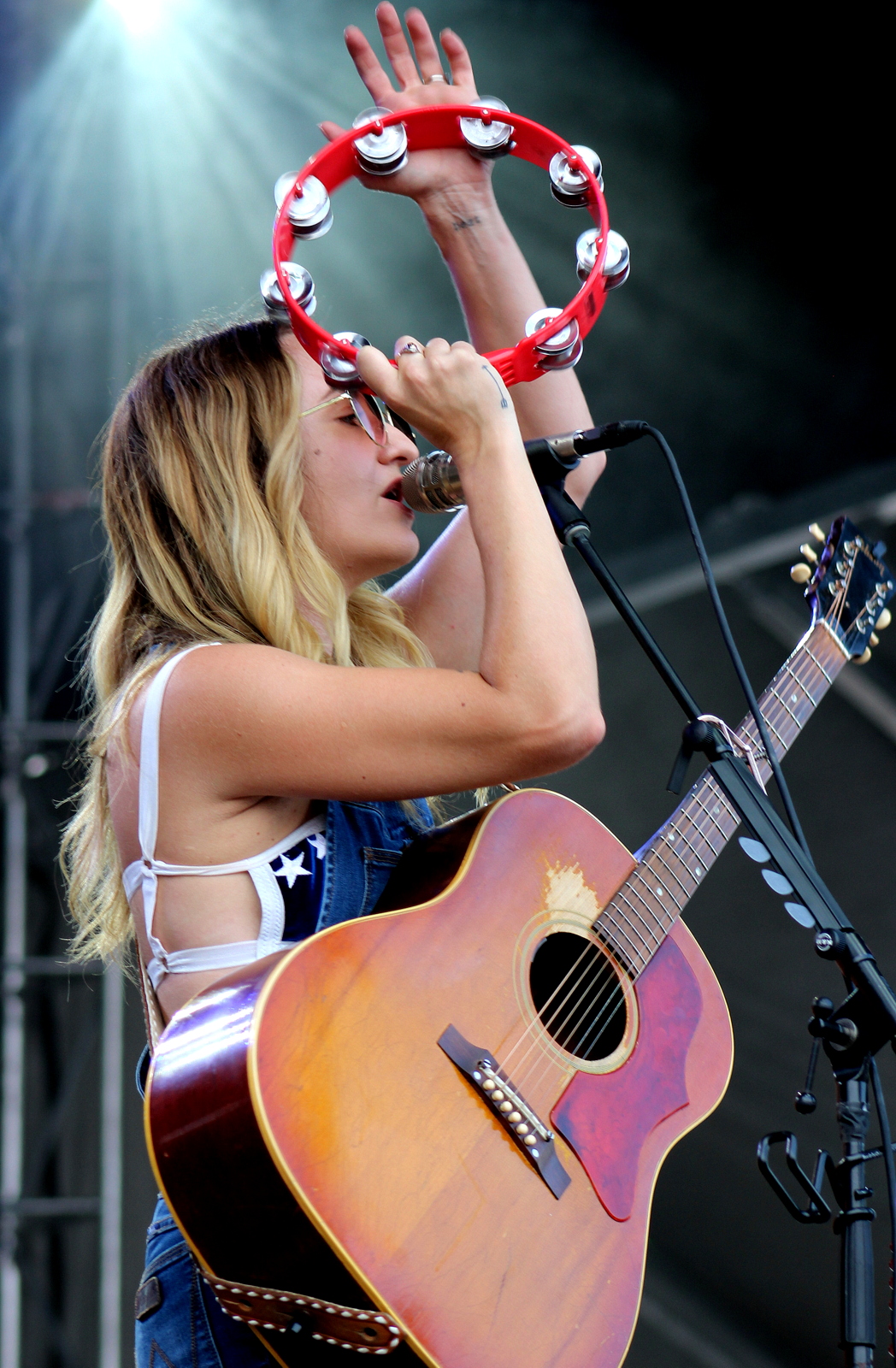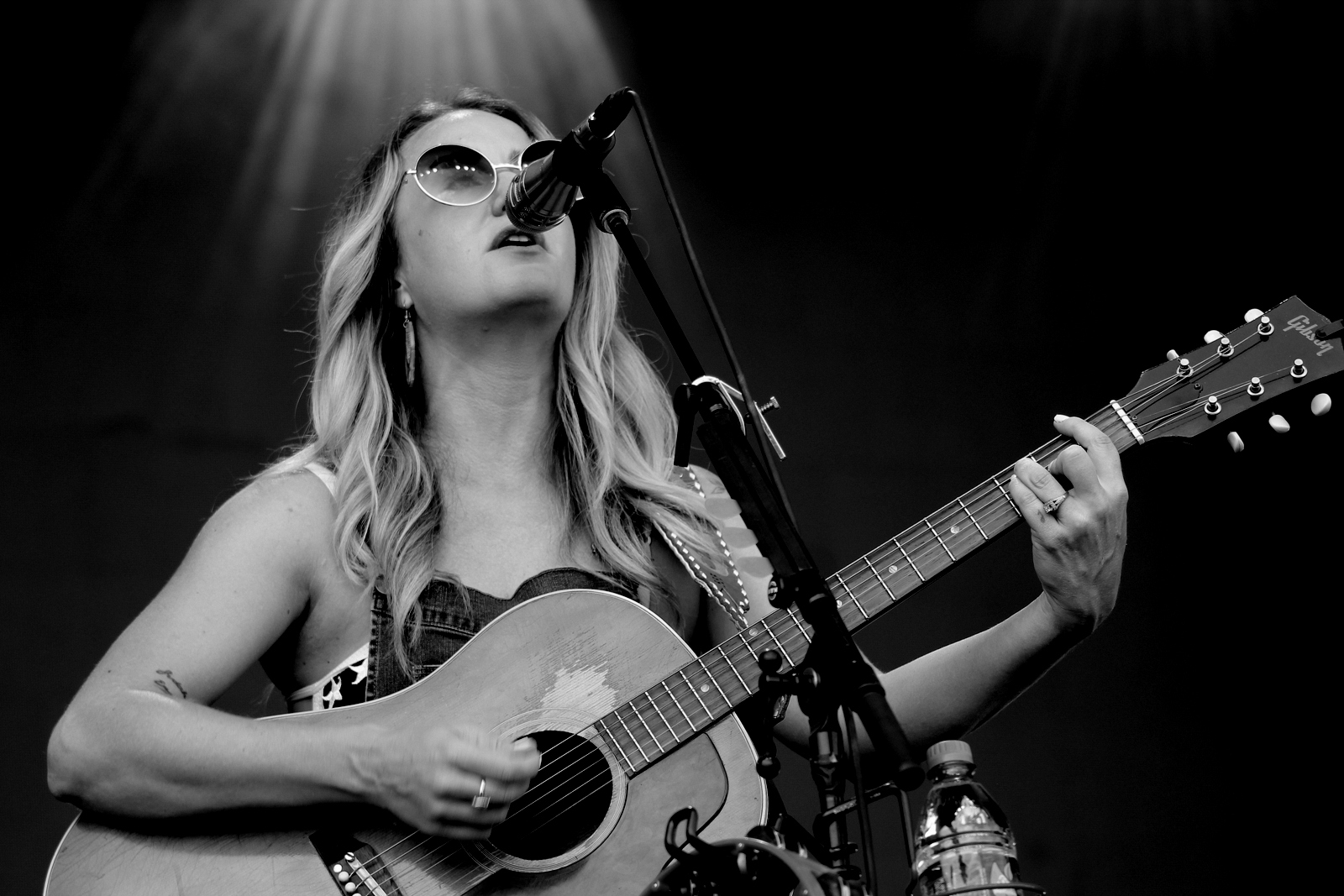 Best of the Rest
With most of the Americana day rained out, it fell to the indie rock bands on Saturday to bring the goods for fans, and bring it they did. Fans arriving early were treated to strong performances by Athens-based Southern rockers Walden and Nashville surf-pop act *repeat repeat. Both are young artists to watch.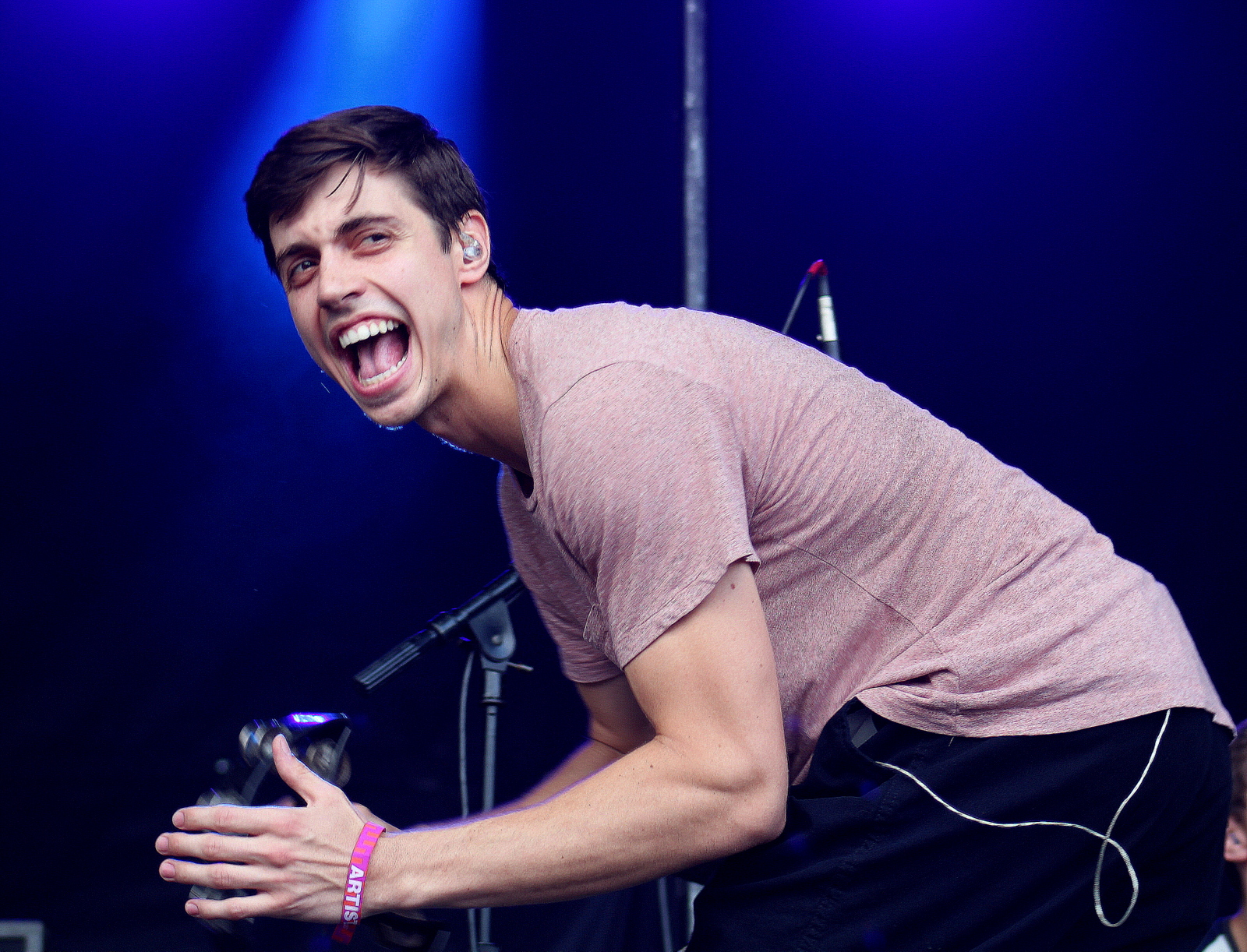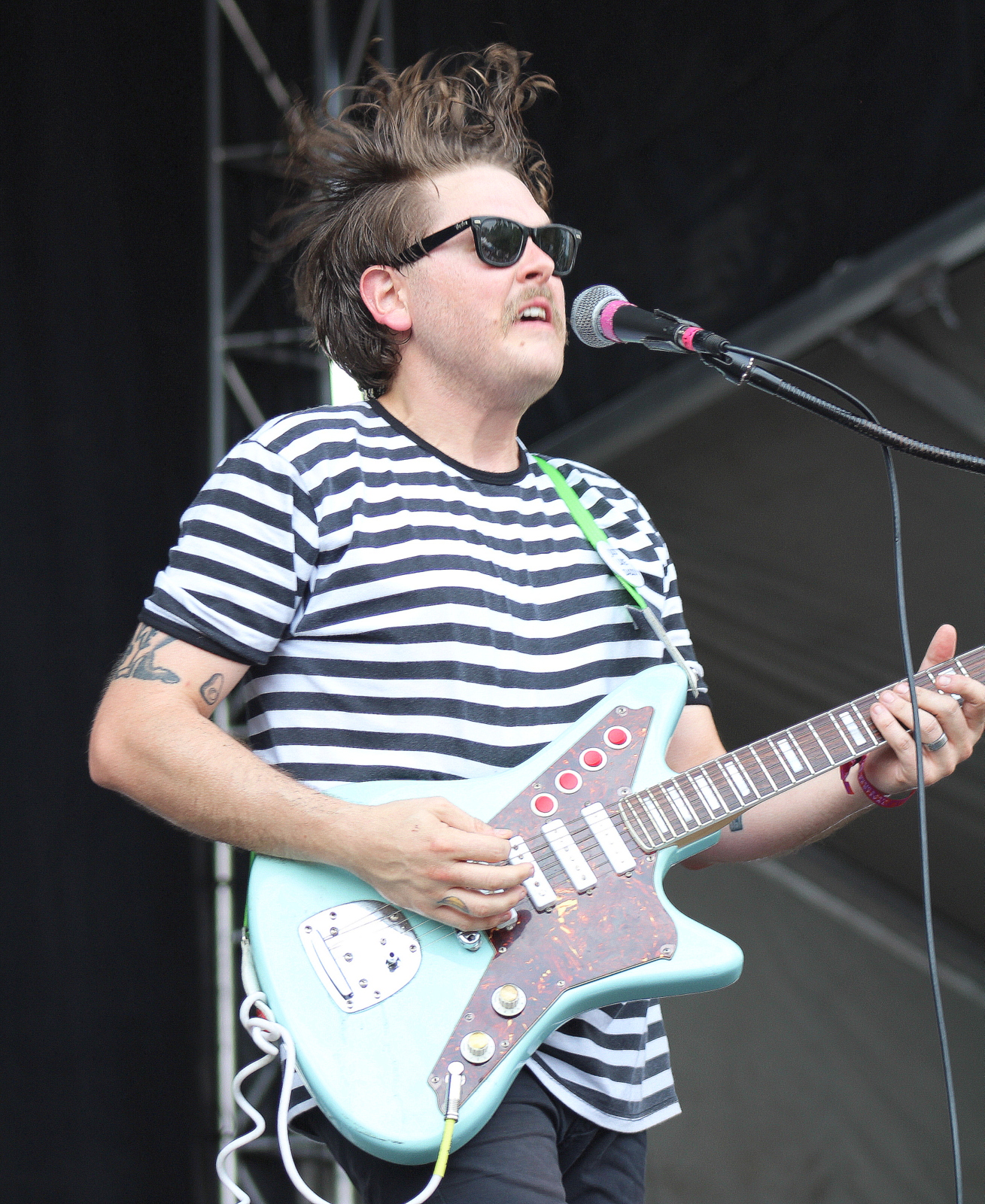 Nashville progressive rockers Moon Taxi fired the crowd back up after the rain delay. The group has become a festival mainstay and it's easy to see why. Prog is rarely accessible, but Moon Taxi makes it work in ways that it never should.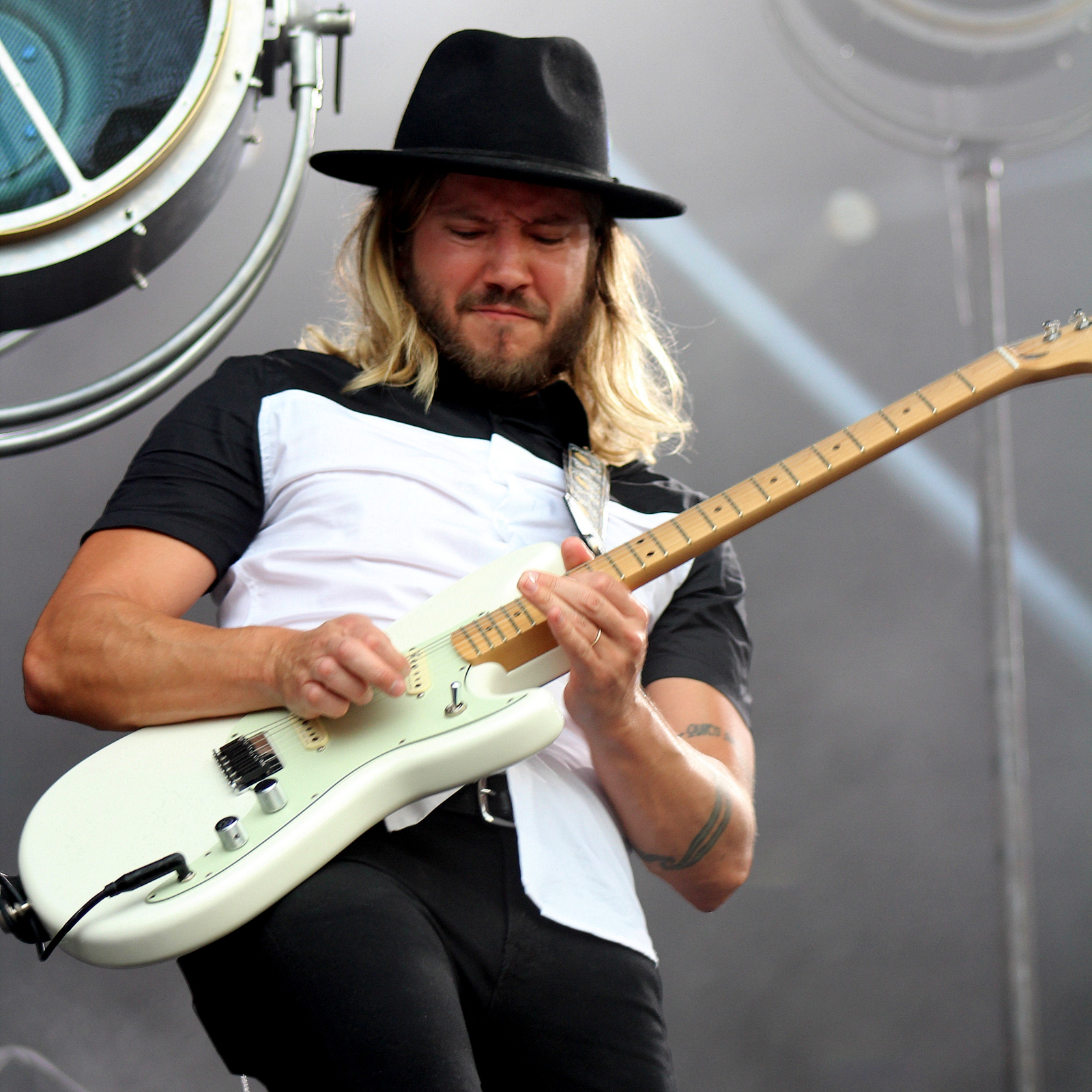 Australian pop singer Vance Joy might not have been the best artist on the lineup, for me at least, but he certainly had the loudest fan base. A crowd of college-aged students sang loudly to his hits like "Riptide" and "Fire and the Flood."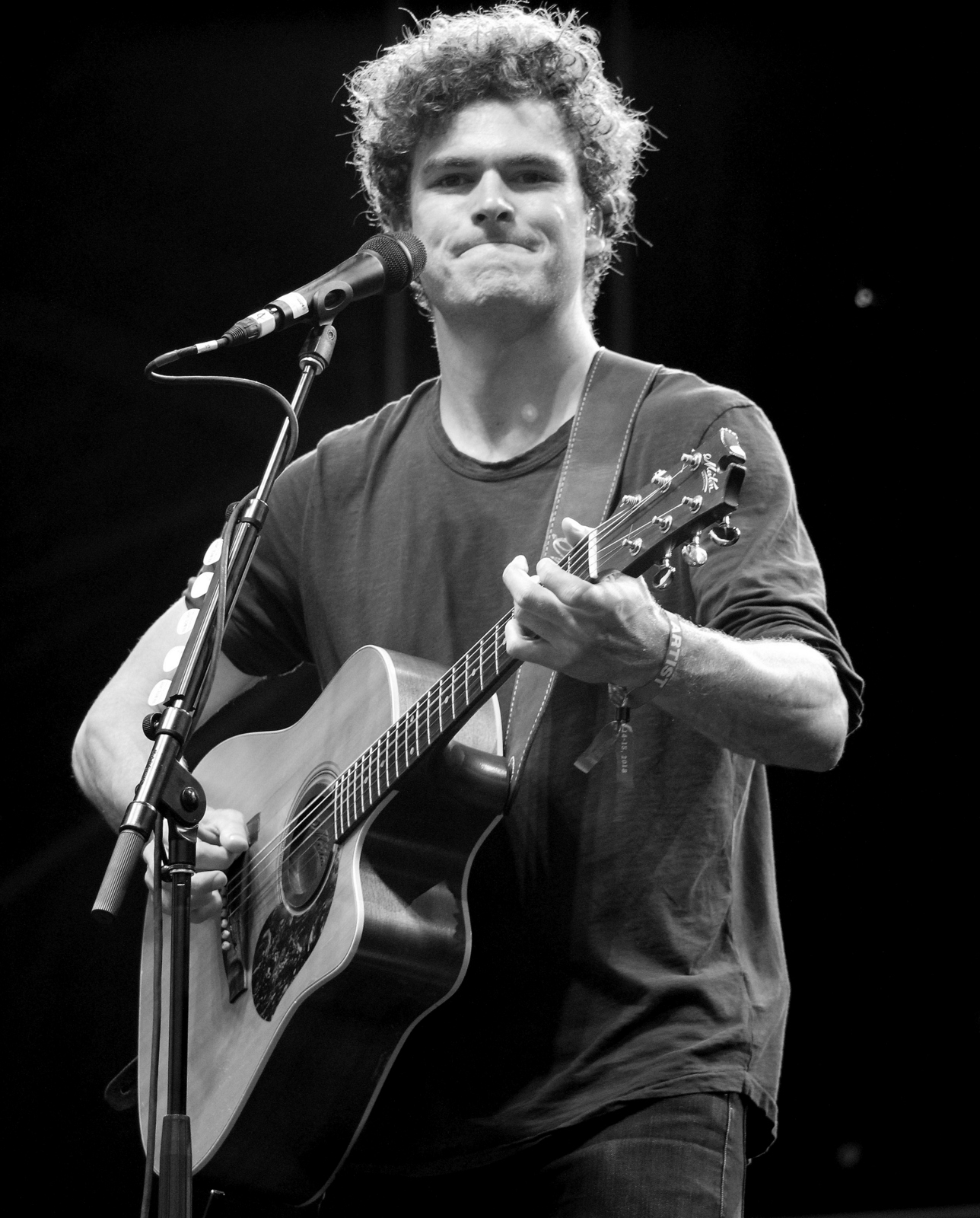 Where Sloss Festival goes from here is an open question. The formerly independent fest joined the Live Nation family just days before the 2018 edition, though Red Mountain Entertainment will continue to function as its primary booker. Additionally, the festival has never experienced mass cancellations of big name acts like the weather forced on them this year, a PR problem that plagues all outdoor festivals. But for 2018, their slogan "Sloss is Boss" held mostly true, weather permitting.
---