Singer/Songwriter Eliza Spear Releases Power Ballad "There Has To Be More"
Posted On January 18, 2019
---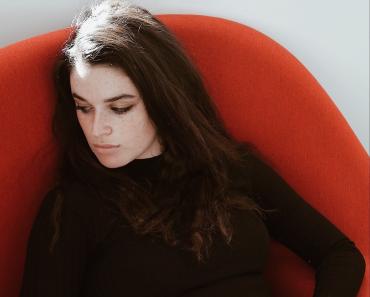 LA-raised, North-Carolina based singer/songwriter, Eliza Spear, today released her newest single "There Has To Be More".
The track was produced by Kyle Burke, with Dan Conley on the keys and Satarra on the bass. Eliza co-wrote the track with J'Chelle Healy.
The track is inspired by Eliza's experience feeling trapped in LA, fueled by the idea that no matter how stuck someone may feel, they possess the inner strength to show them the way out. The track showcases Eliza's impressive vocal range soaring over what starts off as a simple and delicate piano arrangement and soon crescendo's into a powerful ballad featuring crashing drums and masterfully played bass.
During a gap year between high school and college, Eliza spent her time in her hometown of LA playing gigs around the city and writing music. It is during this time that she began really honing her craft and understanding herself as an artist, and developing her classic rock-pop-twangy sound. Inspired by great musicians such as Joni Mitchell and Fleetwood Mac, her music speaks truths about coming of age, young love, and discovering who you are.
Eliza will be playing at Genghis Khan in LA on 2/1, and will be releasing a music video and new music in the coming months, so keep your eyes and ears open!
For More Information About Eliza Spear Visit:
Instagram / Facebook / Twitter / Youtube
---