Sarah Jarosz Announces 'Blue Heron Suite,' Recording of a FreshGrass Commission Honoring Her Mother
---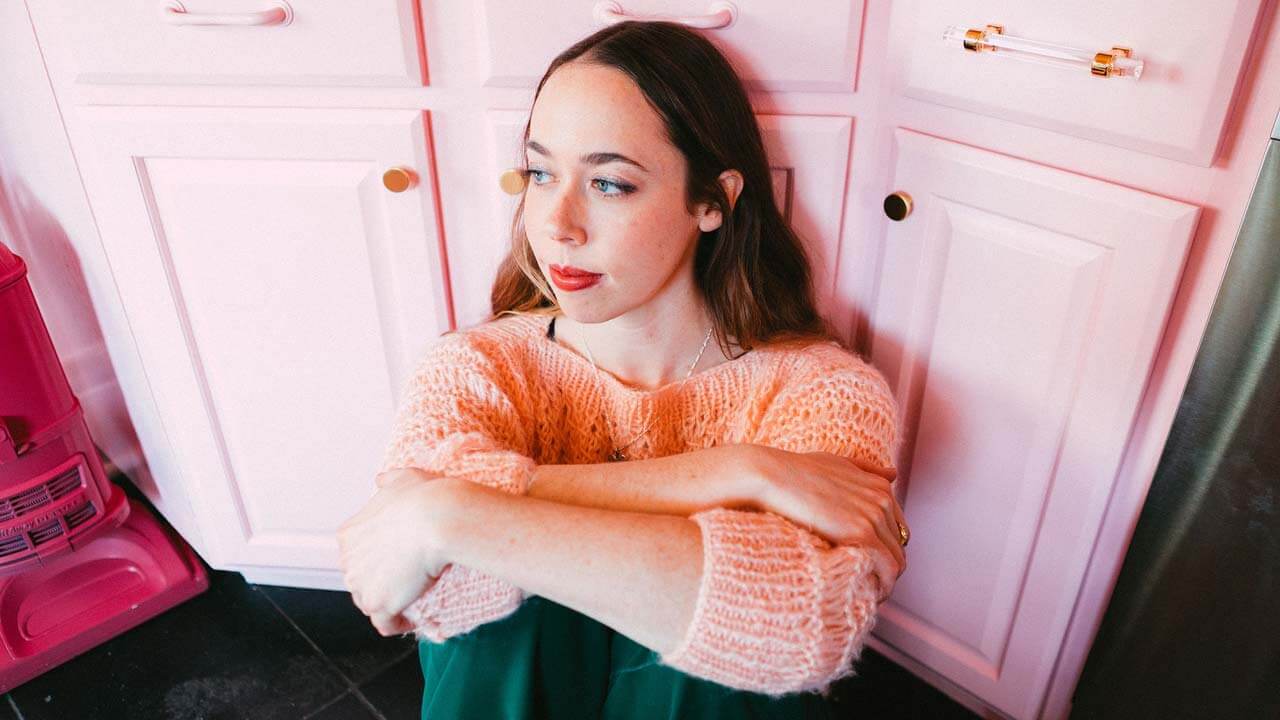 Photo by Kaitlyn Raitz
If you live anywhere near water, chances are you've seen one: a great blue heron flying low against the sky, silent as it soars along a straight line toward its destination.
Sarah Jarosz has seen them too — so often, and at so many important moments in her life, that the birds have become a symbol to her, a graceful emblem of hope and beauty that has helped her through hard times. And now the blue heron has made it into her music, too.
Blue Heron Suite, out May 7 via Rounder Records, has flown along a different path than Jarosz usually takes to an album. It's the result of a commission from the FreshGrass Foundation (the nonprofit organization that publishes No Depression) in 2017 that simply challenged her to create. She had four months to compose a cohesive segment of music that would debut in a live performance at the FreshGrass Festival in September of that year. And for a while, that performance was the suite's only form of existence.
But in 2018 she recorded Blue Heron Suite in a studio in New York, with Jeff Picker on bass and Jefferson Hamer on guitars and harmony vocals, staying true to the original composition and recording it "very much live," she says, over five days. The stripped-down recording brings Jarosz's vocals and instrumental expression to the forefront, a perfect match for the song cycle's very personal theme.
When Jarosz received the commission in 2017, her mother was undergoing treatment for breast cancer, and in dealing with the difficult emotions surrounding that, Jarosz found herself thinking a lot about family, childhood memories, and moments that she carries in her heart, including summer vacations to Port Aransas, Texas, a few hours' drive from her hometown of Wimberley.
"It's a very special place," Jarosz says. "Port Aransas is on an island called Mustang Island because there used to be all these wild horses that roamed on the island. Sadly, I don't think there are any left. But there was just always something kind of mystical and magical about that fact. It's not your sort of average touristy resort town in the sense that it's not fancy. It just feels down to earth and kind of rugged and just no frills. It's very quintessentially Texas in that way."
There on the Gulf Coast, blue herons were a part of the landscape, she recalls.
"For as long as I can remember, we would see the great blue herons on the beach and on the land around where we would stay. And I just always was drawn to them. I can't really even explain why. Even when I was a kid, I noticed their stoic, graceful nature compared to the other birds on the beach."
The herons and the sense of peace she felt around them came back to her as she was working on the FreshGrass commission, which came amid her mother's treatment and a busy tour for Jarosz's 2016 album, Undercurrent. So the birds became a central theme and namesake of Blue Heron Suite, an anchor as she processed her mother's illness and remembered her ties to Port Aransas, which was hit hard by Hurricane Harvey as Jarosz was working on the commission.
"When she was going through that really tough chemo and radiation and everything, we would keep spotting blue herons, even in other places besides the beach," Jarosz recalls. She would see them while on tour, and her mom would spot them in her own daily life and see them as a good omen. "She's very into the idea of good omens," Jarosz says with a smile, "that's classic my mom."
Blue Heron Suite opens with a song titled "Mama" and a first line that encapsulates in words and in sound the dread that takes hold when it feels like a parent is slipping away. "Mama, where are you going? / You know that I need you," Jarosz sings over fast strumming, just short of frantic, on her octave mandolin.
From there the suite explores distance and connection, using sonics and lyrics to position Jarosz and her mother together in memory and separate in the present day. On "Across the Canyon," she views her mother from afar, the vast space filled with an undercurrent of electronic sound and a mournful echo from Hamer's harmonies. Through it all flies the blue heron — "She reminds me of you," Jarosz sings on "Morning."
Four instrumental interludes punctuate the track list, revisiting themes in words and music and creating moods that move the listener through the record. And two reprises return to earlier songs by turning them on their heads, like a walk down the beach that reveals something new when you turn and retrace your steps in the opposite direction.
Sorting through childhood memories and thoughts about her mother, who is now in remission, for Blue Heron Suite helped spark the hometown thread that weaves through Jarosz's 2020 album, World on the Ground, which won the Grammy for Best Americana Album last month.
"It's funny that Blue Heron is coming out after World on the Ground because in a way, thinking back to my Texas childhood for Blue Heron was sort of what started me off down that road in terms of trying to write for World on the Ground," Jarosz says. "So even though Blue Heron is not Wimberley, it's not Hill Country-based, it's very Port Aransas, Texas coast, but it still kind of set me on the Texas path."
Port Aransas remains a special place to Jarosz's family, still the site of regular gatherings, including last Thanksgiving, after COVID-19 testing and quarantining. It was "like a ghost town" during that trip, she says, but one thing remained unchanged: "We saw blue herons, as we always do."
Sarah Jarosz will perform Blue Heron Suite on May 9 – Mother's Day — during the second of two planned "World on the Screen" livestreams.
---