Roots Music Associations' Conferences Shift Online
---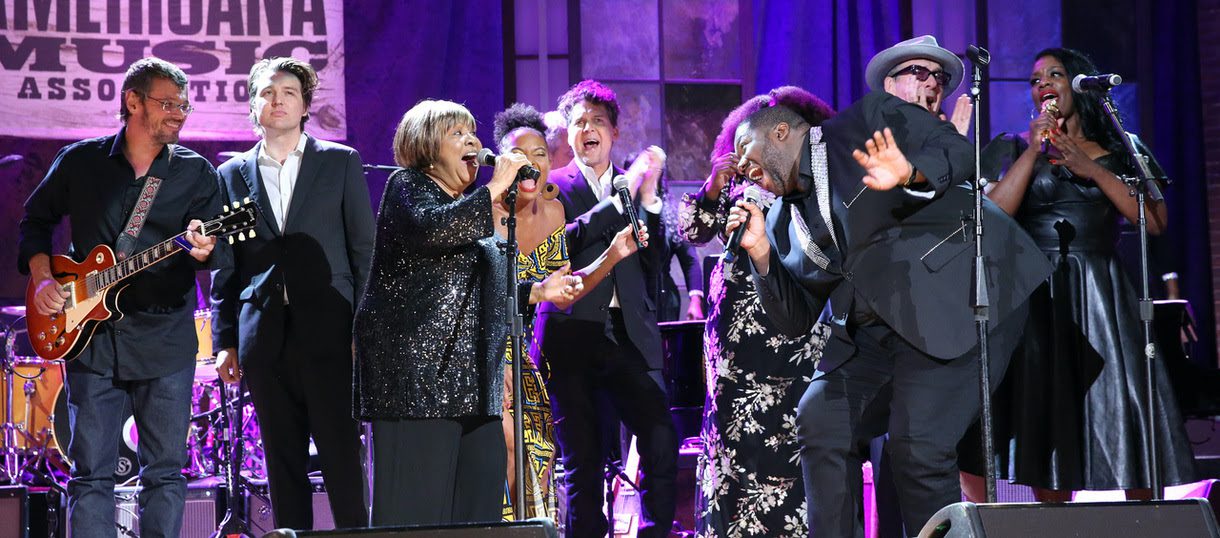 The Americana Music Association's Honors & Awards Show at the Ryman Auditorium in 2019, part of the AMA's annual AmericanaFest event in Nashville.
As COVID-19 precautions make large gatherings impossible for the foreseeable future, the biggest conferences in roots music have called off their in-person events and are working to create parallel experiences online.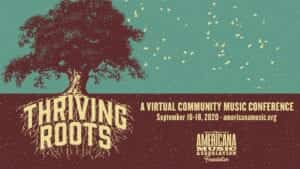 After announcing the cancellation of AmericanaFest last week, the Americana Music Association today announced its replacement: Thriving Roots: A Virtual Community Music Conference, an online music industry conference Sept. 16-18 that will feature Rosanne Cash, Mavis Staples, Jackson Browne, Rhiannon Giddens, and more. Passes for the three-day online music industry conference, which also will have networking capabilities and a vendor presence, start at $99. A statement from the AMA said the conference will include "over 50 stimulating industry and artist-led panel discussions, plus more than 40 immersive special events filled with music."
Thriving Roots is the first event from the new Americana Music Association Foundation, a nonprofit organization with an educational emphasis.
AMA previously announced that it plans to host the Americana Honors & Awards show as a live event from the Ryman Auditorium in Nashville on Sept. 16, with hopes of allowing some level of in-person attendance as conditions allow.
On Tuesday, the International Bluegrass Music Association announced that its annual World of Bluegrass conference and festival, held each September in Raleigh, North Carolina, since 2012, would not take place as planned. Instead, organizers are putting together a virtual event for Sept. 28-Oct. 3 that will involve business conference events, awards, and performances. Prices and format have not yet been announced.
"We will be working hard to make this year work, and plan to use what we learn about building an online audience to expand the audience for when we're back on Fayetteville Street," said David Brower, executive director of PineCone, the Raleigh roots music nonprofit that produces the festival part of World of Bluegrass. "We hope that this experience will allow people to participate who haven't been able to travel to Raleigh before, and that this will also inspire them to make plans to join us in Raleigh in 2021."
Back in April, Folk Alliance International was the first major roots music organization to make an announcement about its next annual gathering, even though it wasn't scheduled until February 2021. FAI cited the pandemic's health precautions as well as its financial effects in cancelling the 2021 event, which was to be held in Kansas City.
"In place of producing the conference this coming fiscal year, FAI staff will immediately pivot to developing meaningful online tools and resources, mounting a world-class online showcase conference, securing financial support, and advocating for the folk community and industry," FAI Executive Director Aengus Finnan said in a statement announcing the cancellation.
For information on how COVID-19 is affecting musicians and the music industry, visit the resource pages from IBMA and Folk Alliance International.
---