Rhett Miller Gets Inside Creative Minds with New Podcast
Posted On February 1, 2019
---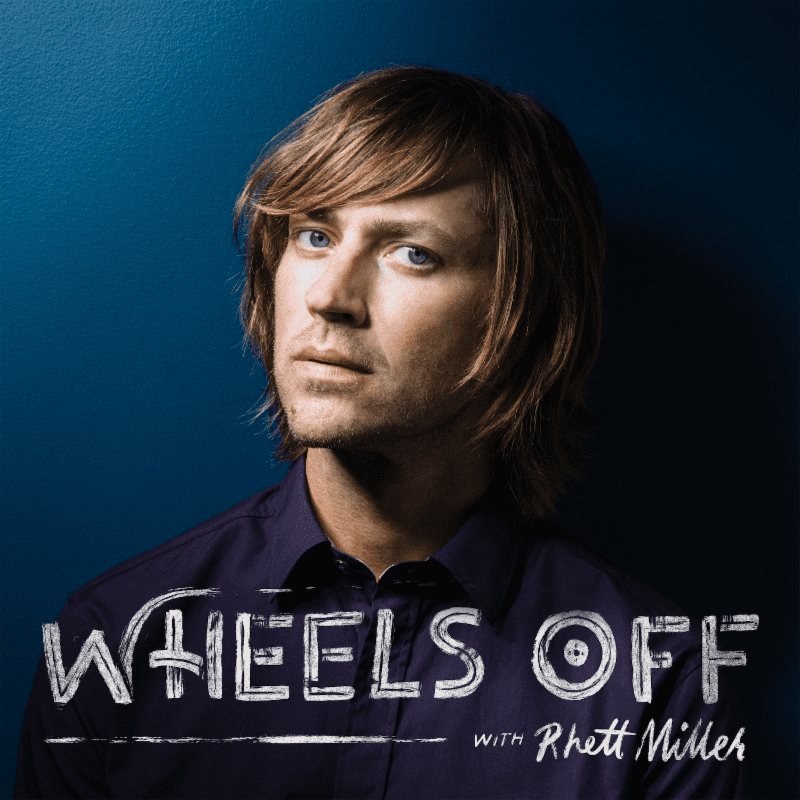 When an artist of any kind has a new project coming out, there are plenty of outlets that let them talk about it, usually by way of promotion. But what you don't hear so often is just a chat with an artist, a conversation about their creative process in general and the things that inspire them.
That's the good stuff Old 97s frontman and solo artist Rhett Miller wanted to get at in the conversations he recorded for his new podcast, Wheels Off.
The podcast, whose first three episodes launched last week, is produced in partnership with Revoice Media, with the first four filmed and posted on AskMen's YouTube channel (even though men are not the only people he's asking). New half-hour episodes, each billed as a "show about the messy reality behind the creative life," are scheduled every two weeks through May. His first guest was Rosanne Cash, and other episodes will feature conversations with creative people from all walks of life, including comedian Fred Armisen, actor Will Forte, sportscaster Brian Anderson, and graphic designer Aaron Draplin.
Miller's aim, he says, is to replicate "the conversations that I have in backstages and greenrooms across the country as it is," both because they're interesting and because he thinks they might be helpful to hear.
"[It's] really kind of useful stuff for me, but I realized that the utility of the answers to those questions might go beyond just me or someone who does the exact same profession," he says. "I feel like … the problem-solving tactics that creative people use might end up being useful to people in all walks of life."
In the first episode, Miller and Cash are seated across from each other at a small round table, and almost instantly the microphones in front of each sort of become unnoticeable – the conversation feels much more like two friends chatting over coffee, the questions going both ways and no script in sight.
They start the way two friends — creative friends, anyway — who haven't seen each other in a while might: "What are you working on right now that is inspiring you?"
Cash talks about the score she's been working on with husband John Leventhal for a musical based on the story of union organizer Norma Rae (played by Sally Field in the 1979 movie). At the time of the interview, the musical was a work in progress, and she talks about the adjustments she had to make from her usual songwriting framework as well as the fear of trying something new — "It was definitely crawling out on a limb," she admits.
Miller then steers the conversation to the feelings of inadequacy artists often must combat, and Cash says she's grateful he's brought that up, because "I don't know anybody who does what we do who doesn't feel like that at some point." The stories they share about that feeling, and how to overcome it (or at least work beside it), are a fascinating glimpse, as advertised, into the creative life. And there are many lessons listeners — whether a fellow creative type or not — can take away from their experiences.
Along the way, both Miller and Cash pass along stories and wisdom they've learned from others, whether they know them personally or not: Michael Chabon, Lucinda Williams, Ethan Hawke, Ernest Hemingway, Nick Lowe, Bob Dylan, David Bowie, all had an impact on these artists, sometimes in unexpected ways.
Along with all the good advice and even practical tips comes a lot of reassurance. Self-doubt, Miller says, is a common theme he's encountered in the dozen or so interviews he's recorded so far, but you don't often hear it discussed.
"I think that artists are especially good at that, really beating ourselves up," he says. "The voices in our head are maybe even a little louder than everyone else's that tell us we suck and we should quit. It really moves me to hear what people go through in order to create their art, in terms of overcoming those internally generated obstacles. And it makes me so glad to be able to talk to them about it and share that with the world. I know for me as a 14-year-old, I would have loved to hear my heroes, the people I looked up to and admired, talking about what they go through and how hard it is every day not to listen to the negative voices in their head."
Wheels Off is available from the usual podcast sources, and you can find videos from the first four episodes here.
---