Organizers Announce an End to Rhode Island's Rhythm and Roots Festival
Posted On February 9, 2022
---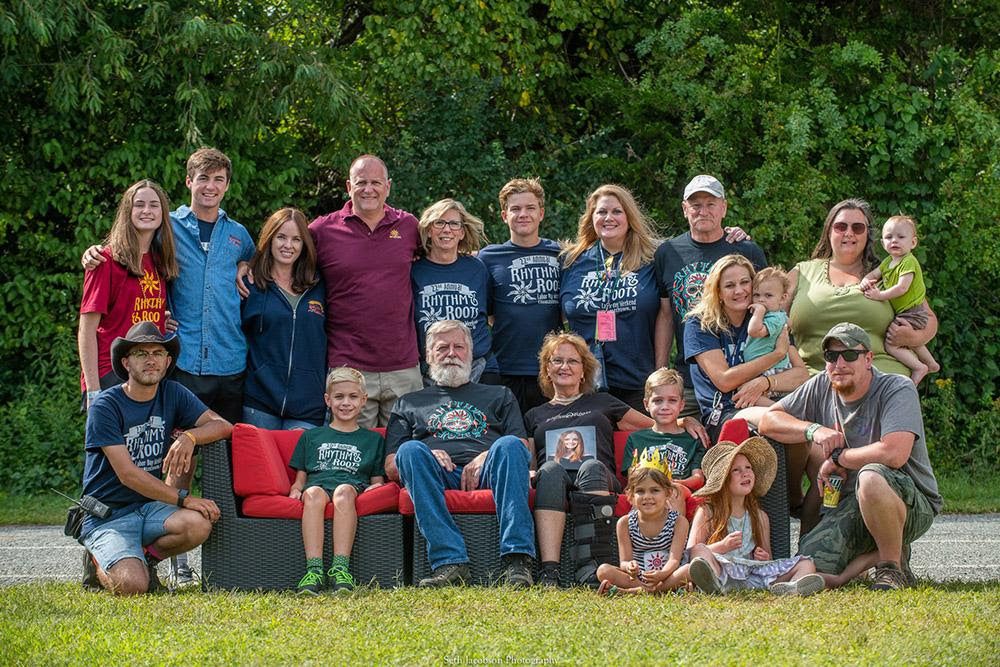 Chuck and Deb Wentworth and the rest of the family behind the Rhythm & Roots festival. (Photo via Rhythm & Roots festival)
Rhode Island's Rhythm & Roots Music, Dance, and Food Festival — a family-run event that started in 1998 — announced today in an email that it "has come to an end."
Lagniappe Productions, a company run by Chuck and Deb Wentworth and their extended family, is suspending operations, the family said in the email. "After consulting with my doctors and my family, we've decided that I should step away from festival production for health issues that have taken their toll for the past 12 years," Chuck Wentworth wrote. "… The consensus of all involved is that I must step away from festival production immediately." The email did not specify Wentworth's health concerns or current condition.
The family-friendly Rhythm & Roots festival has been held on Labor Day weekend in Charlestown, Rhode Island's Ninigret Park since 1998 and had grown to three stages that over the years hosted roots music acts including Rhiannon Giddens, John Hiatt, Richard Thompson, The Mavericks, and many more, including Cajun and zydeco artists.
The announcement took many by surprise; recent social media posts had announced a ticket on-sale date of Feb. 28 for this year's festival, and, in a new feature for the 2022 festival, set each evening's theme: Friday, Sept. 2, was to feature New Orleans music, Saturday was "a Tribute to Texas," and Sunday was to showcase women in roots music.
"We all share great memories of festivals past and we hope that you can Keep the Vibe Alive in spirit," Wentworth said in signing off his email. "Thanks again and we will always cherish every one of you who attended Rhythm & Roots over the past 24 years. You won't be forgotten."
---