No Question, Trio Lula Wiles Crafts Songs with a Mission
Posted On January 24, 2019
---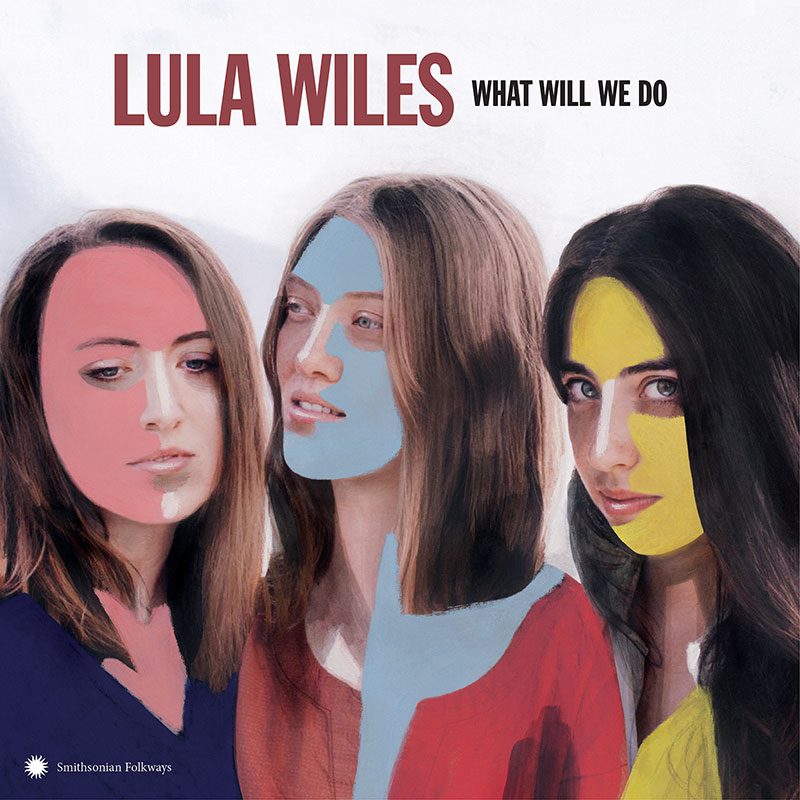 The title of the sophomore album from Lula Wiles, What Will We Do, lacks a question mark, a detail that feels intentional. The title is taken from the traditional folk song "What Will We Do When We Have No Money?", which the Boston-based trio (Isa Burke, Ellie Buckland, and Mali Obomsawin) interpret in the album's closing track.
In an essay from the band published by No Depression earlier this month, they express their admiration of songwriting: "It gives us the power to combat erasure." Later in the essay they outline the mission of their band: "In Lula Wiles, we see music as our platform and megaphone for sharing stories that don't get heard."
With that in mind, this title feels like an answer rather than a question. What Will We Do — a collection of purposefully spun folk songs — is a declaration of what Lula Wiles aim to do together as songwriters and performers: to raise their voices loud and to challenge the status quo.
Burke, Buckland, and Obomsawin are warmly entwined on What Will We Do. Their voices move together easily as does their instrumentation: animated fiddles, sharply plucked banjos, and softly to vibrantly played guitars. Together they sing of a fractured America ("Good Old American Values"; "Shaking As It Turns") and, drawing from their experiences growing up in rural Maine, they specifically examine challenges facing rural communities. In "Hometown," for instance, they dismantle the idealism of country life and sing about the intergenerational effects of drug addiction: "Your sister shines bright with a crystal hue, pumping through the blood of her new born baby."
Lula Wiles also meditate on love and relationships throughout What Will We Do. In the fiddle-fueled "Nashville, Man," the titular man is elusive and the narrator's infatuation grows more and more overwhelming as she waits to hear from him. "Independence Day," whose hushed guitar picking fosters a forlorn mood, opens with the cleverly bleak line, "It's Independence Day and I'm alone," but unlike "Nashville, Man," this song has hope. As the song unfolds, the narrator ultimately sounds content while thinking about a former relationship, singing, optimistically, "I'll lean into the wind and let it blow."
What Will We Do is a thoughtful and compelling record that shows what keen songwriters and performers this trio are. The world is shaking (as they describe in "Shaking As It Turns") beneath Lula Wiles' feet, but they are in control of their artistry.
---