No Depression Sessions at DelFest: Sam Bush
---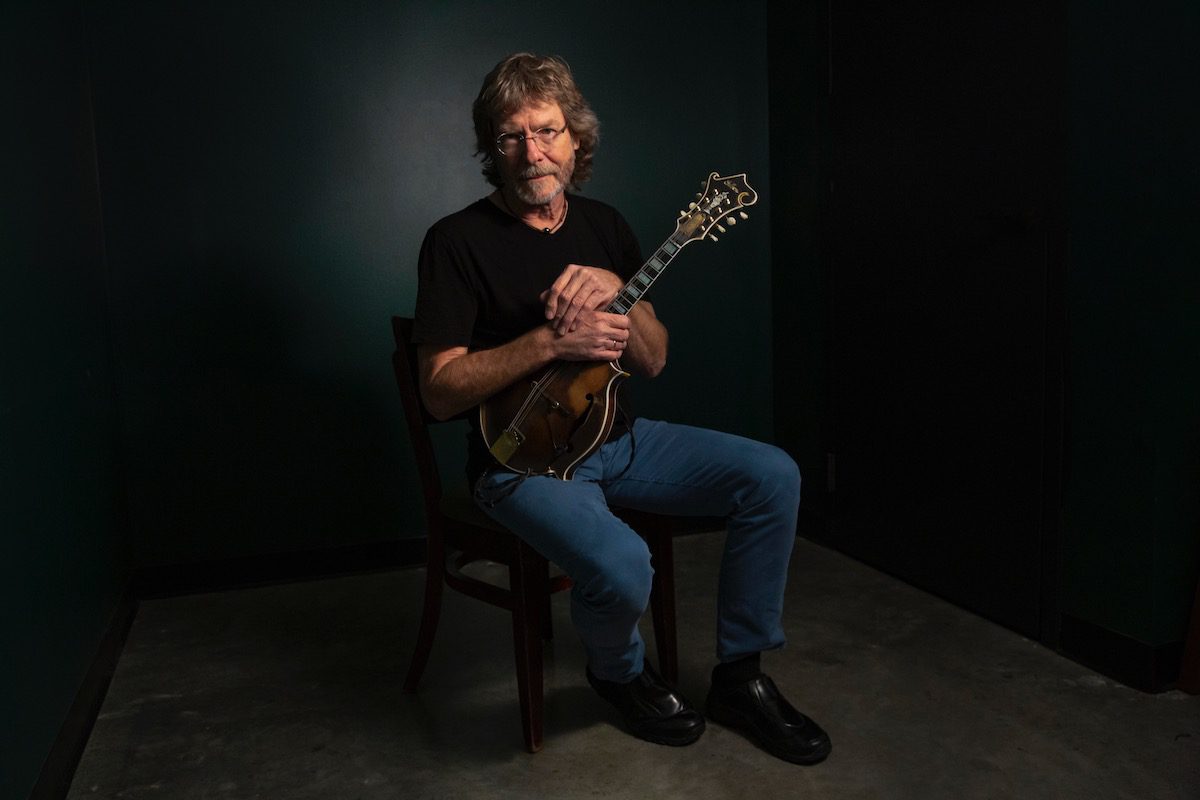 Sam Bush (photo by Jeff Fasano)
Sam Bush's No Depression Session at DelFest 2023 features Stephen Mougin on guitar and background vocals and starts off appropriately with the music of Bush's hero and mentor, John Hartford.
"I'm Still Here" was first released on Hartford's 1968 album, Housing Project, featuring a soaring trumpet line accompanying his vocal and banjo. Sam and Stephen's No Depression Session performance has more in common, instrumentally, with Hartford's 1984 recording heard on Gum Tree Canoe than the '68 version. But in any arrangement, Bush has so completely internalized the music that it's clearly his too. Or ours at this point, I suppose.
After starting a professional music career in the late '60s, bucking the traditionalists to do his own newgrass thing, surviving cancer twice, and kicking ass on dozens of records including world-class collaborations with artists like Emmylou Harris and Béla Fleck, the sentiment of "I'm Still Here" rings perfectly true for Bush.
Between the first and second song, hear Bush relay the story of Del McCoury being the first person to encourage him to use his singing voice, after Sam injured his right hand at a bluegrass festival in 1971 and couldn't play the mandolin.
Next up is an original that serves as the title track of Bush's latest record, Radio John: The Songs of John Hartford (ND story), drawing inspiration from Hartford's on-air DJ name when he broadcasted his show from KSTL in St. Louis.
Between the second and third song, Bush tells us more about his gorgeous mandolin, which was created specifically to commemorate the 40th anniversary of the Telluride Bluegrass Festival, featuring the town of Telluride meticulously inlaid in the headstock.
Last in this intimate session above DelFest is the title track from Bush's 2009 record Circles Around Me. It reinforces the idea that festivals and gatherings of all kinds are to be cherished since humans are such social creatures, and that these congregations are essential to the experience.
Find previous No Depression Sessions at DelFest here, and look for more in the coming weeks.
---