No Depression Sessions at DelFest: Jason Carter
---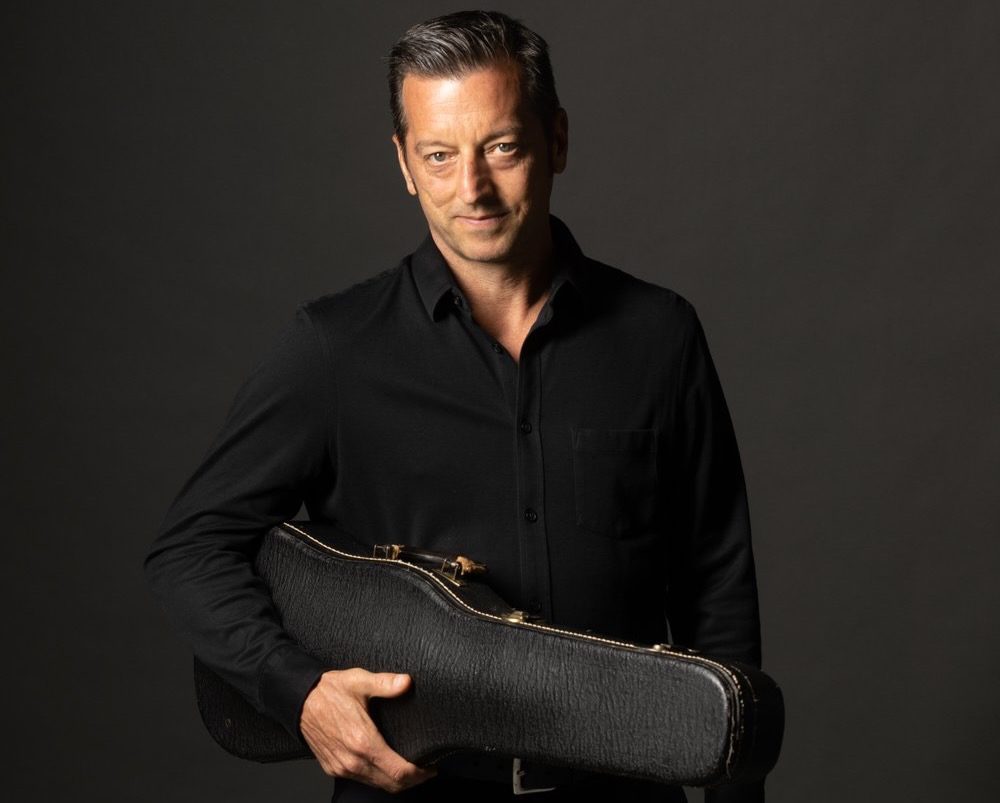 Please welcome the Mayor of the Press Box, Mr. Jason Carter! This standout session marks one of Carter's many visits to the No Depression Sessions in the ol' pigeon coop press box atop the grandstands at DelFest (he was also here with the Del McCoury Band) and features songs from his current record, Lowdown Hoedown.
It is a delight to see Carter and his band mixing themselves in such close quarters, nearly dancing to and from the mic. Our wide lens makes the box seem bigger than it is; it takes some real doing to fit a six-piece band and allow room to maneuver.
On the first tune, the David Grier-penned "Paper Angel," they execute the dance flawlessly, each member swooping in and out to pick. After the first chorus, guitarist Cody Kilby steps in then makes way for Cory Walker on banjo. Ashby Frank's mandolin chimes in next, then Gaven Largent on dobro. We come full circle back to Kilby, who then hands it over to the Mayor. Bassist Alan Bartram (deputy mayor?) lends his voice to the high harmonies on the choruses.
Second up is another David Grier song called "Dust Bowl Dream," and third is Shawn Camp's composition "Queen of the Nashville Night." The entire performance is a master class on listening to each other and providing space for bandmates to thrive. During the conversation between songs, Carter is quick to acknowledge the individual merits of his band, from Frank's efforts in the band Mountain Heart, to Walker and Largent's work with East Nash Grass.
Find previous No Depression Sessions at DelFest here, and look for more in the coming weeks.
---