No Depression Sessions at DelFest: AJ Lee & Blue Summit
---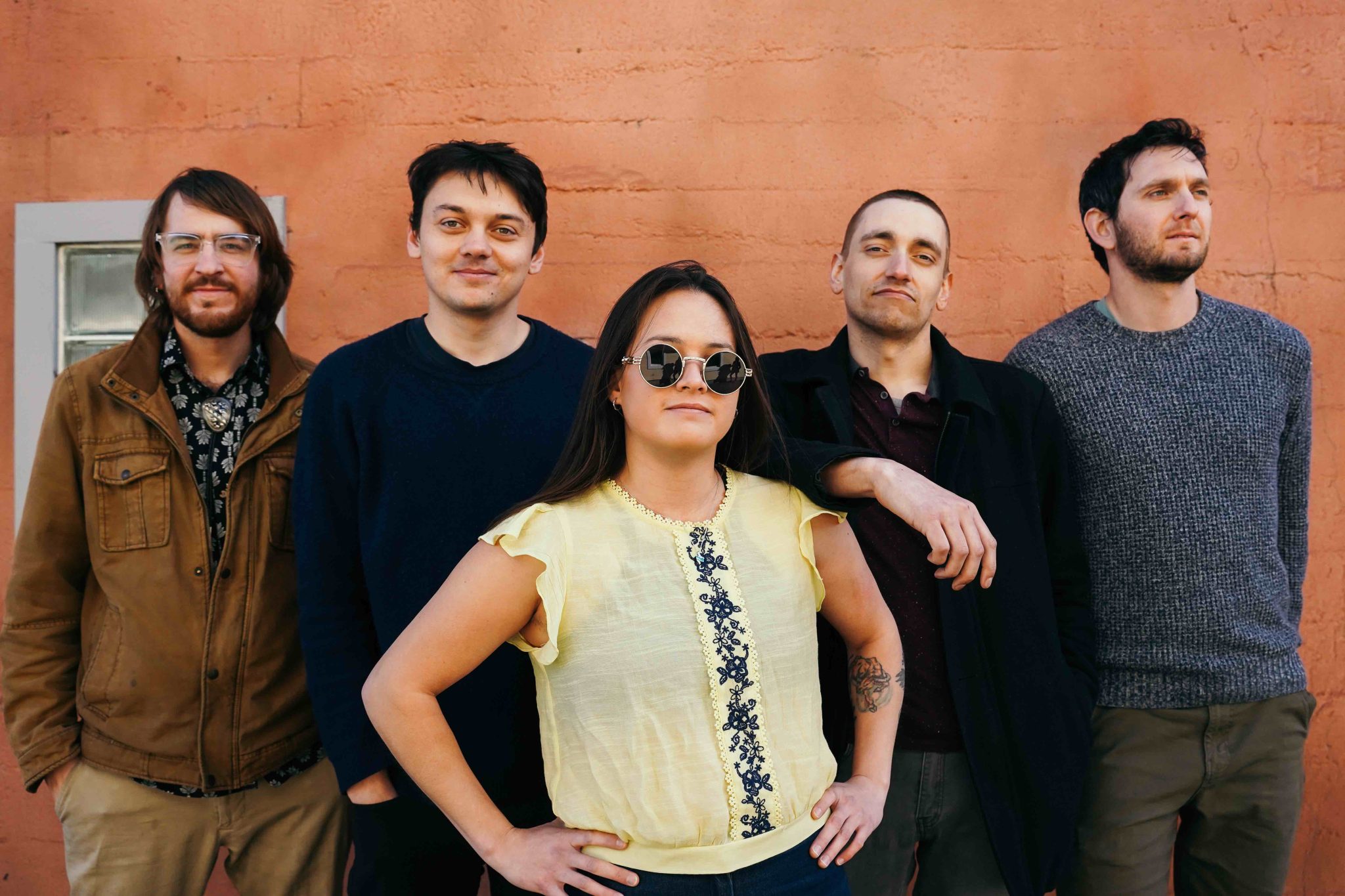 AJ Lee and Blue Summit (photo by Snap Jackson)
Ladies and gentlemen, please enjoy this No Depression Session at DelFest with some of our absolute favorite musicians and people, AJ Lee & Blue Summit! It is always a pleasure to cross paths with this merry band of pirates, especially with brand new music in tow.
"City of Glass" is a new tune, featured on a new album to be released in 2024. The untitled-for-now record is produced by Lech Wierzynski from The California Honeydrops and represents the band's first time working with an outside producer. This team sounds like a match made in heaven; we'll stay eagerly tuned for a release date.
Shredding for this session is AJ Lee on mandolin and vocals, Scott Gates on guitar and vocals, Sullivan Tuttle on guitar, Jan Purat on fiddle, and Forrest Marowitz on bass and vocals. The Bay Area-based band's previous album was 2021's I'll Come Back (ND review), and in 2019 they won the Band Contest at the FreshGrass | North Adams festival (which is presented by ND's parent nonprofit, the FreshGrass Foundation).
We're excited to see where they take their brand of borderless bluegrass next.
Find previous No Depression Sessions at DelFest here, and look for more in the coming weeks.
---