ND Readers' Poll Results: The Top 50 Albums of 2014
Posted On December 15, 2014
---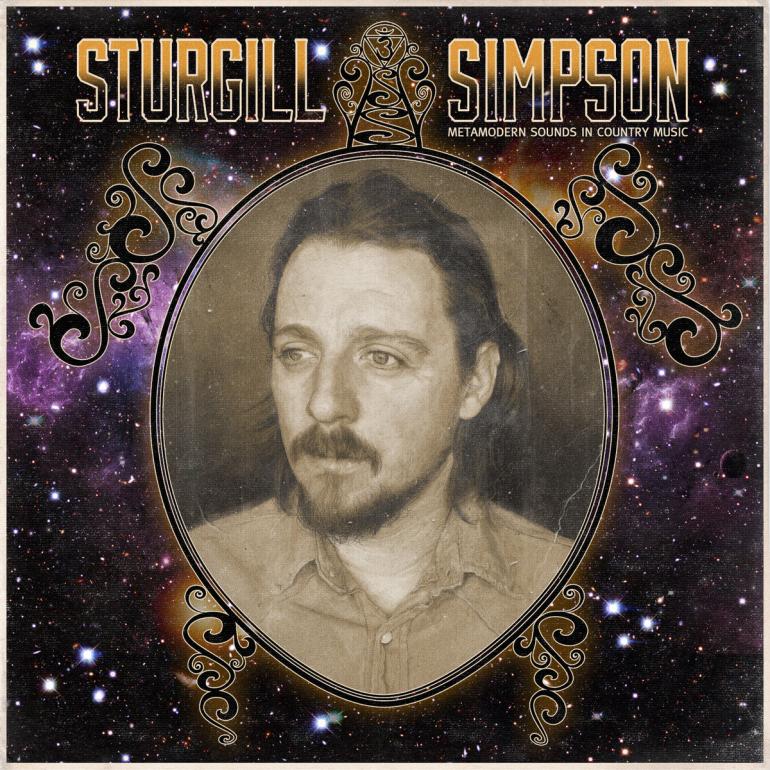 One question we consider (and hear) a lot around here is "What is No Depression music?" It's a fair question, and not an easy one to answer. I can't personally be certain, having not been around at the inception of the print magazine almost 20 years ago, but I reckon it's a question that has always been floating around the bubble we now inhabit here, in what could be considered the third iteration of this publication and musical community. (Or the fifth, depending on who's counting.) After all, a common tagline in the print days included the phrase "whatever that is."
"What is No Depression music?" is a question you may notice us taking a much more deliberate stab at answering in the new year, as we begin a celebration of two decades of existence. We look forward to telling you more about how we plan to celebrate this landmark event in the weeks and months ahead. But now, before we go charging into a new year, with all its ideas and possibilities and celebrations and evolutions, it only makes sense to pause and reflect on the year behind us.
This spring, our new team leapt into the air — away from a platform we'd occupied for five years — and landed in this new home. Though the migration has not been without its kinks (leaping and landing is rarely a perfect, predictable activity), we end this year with more readers, more members, and a steady stream of provocative, well-written, engaging community-written content. Also, for the first time in five years, writers are getting paid to research and write long-form profiles about some of the most creative, innovative, firmly rooted, little-understood artists working in music today.
Once we're done with this week or two of reflection — these Readers' Poll results and the Critics' Poll results that will follow on Dec. 26 — we will forge ahead into our 20th year with all of those things in mind. We promise to reach out into the world and find the best, most haunting music — whether it carries a twang or rips through distortion, whether it's made by bluegrass-influenced virtuosos or lyric-centric singer-songwriters. Indeed, all those things are embraced with large, musical arms, in each of the albums you, the ND Community, selected as The Best Albums of 2014.
Lists were submitted between Nov. 28 and Dec. 12, 2014. We scored each album according to where it ranked on each individual list (nearly 300 submissions here), and added up the points to arrive at this final tally. You can also see all 500+ albums in ranked order, noting that albums with identical scores are ranked alphabetically.
Now, without further ado, the results:
1. Sturgill Simpson – Metamodern Sounds in Country Music
2. Lucinda Williams – Down Where the Spirit Meets the Bone
3. Rosanne Cash – The River and the Thread 
4. Lydia Loveless – Somewhere Else
5. Ryan Adams – Ryan Adams
6. Drive-By Truckers – English Oceans
7. Hurray for the Riff Raff – Small Town Heroes
8. Old 97's – Most Messed Up
9. Chuck Prophet – Night Surfer
10. John Fullbright – Songs
11. Old Crow Medicine Show – Remedy
12. Shovels & Rope – Swimmin' Time 
13. Donald Benjamin – Reborn
14. Jackson Browne – Standing in the Breach 
*15. Dave & Phil Alvin – Common Ground
*15. Rodney Crowell – Tarpaper Sky
17. Parker Millsap – Parker Millsap
18. Nickel Creek – A Dotted Line
19. Lake Street Dive – Bad Self Portraits
20. First Aid Kit – Stay Gold
21. Mary Gauthier – Trouble and Love
22. Justin Townes Earle – Single Mothers 
*23. Marty Stuart and His Fabulous Superlatives – Saturday Night/Sunday Morning
*23. St. Paul & the Broken Bones – Half the City
*23. The War on Drugs – Lost in the Dream
*26. Billy Joe Shaver – Long in the Tooth
*26. Tom Petty & The Heartbreakers – Hypnotic Eye 
*28. Nikki Lane – All Or Nothin'
*28. The Delines – Colfax
30. John Hiatt – Terms of My Surrender
31. Sunny Sweeney – Provoked
32. Zoe Muth – World of Strangers
33. Jenny Lewis – The Voyager
*34. Jason Eady – Daylight And Dark
*34. Leonard Cohen – Popular Problems
36. Otis Gibbs – Souvenirs Of a Misspent Youth
37. Béla Fleck & Abigail Washburn – Béla Fleck and Abigail Washburn
38. Paul Thorn – Too Blessed to Be Stressed
39. Willie Nelson – Band of Brothers
40. Jim Lauderdale – I'm a Song
41. Sweetwater String Band – River of Rhymes
42. Kelly Willis and Bruce Robison – Our Year
43. Doug Seegers – Going Down the River 
44. Beck – Morning Phase
45. The Stray Birds – Best Medicine
46. JP Harris & The Tough Choices – Home Is Where the Hurt Is
*47. Hiss Golden Messenger – Lateness of Dancers
*47. Lee Bains III & the Glory Fires – Dereconstructed
*49. Hard Working Americans – Hard Working Americans
*49. Jack White – Lazaretto
*49. Various Artists – Lost on the River: The New Basement Tapes
* Indicates a tie
Due to a three-way tie for 49th place, there is no 50th place entry and there are actually 51 albums in this list – interesting.
---