Margo Price Announces New Album, 'Strays,' Given Full Range to Roam
Posted On September 20, 2022
---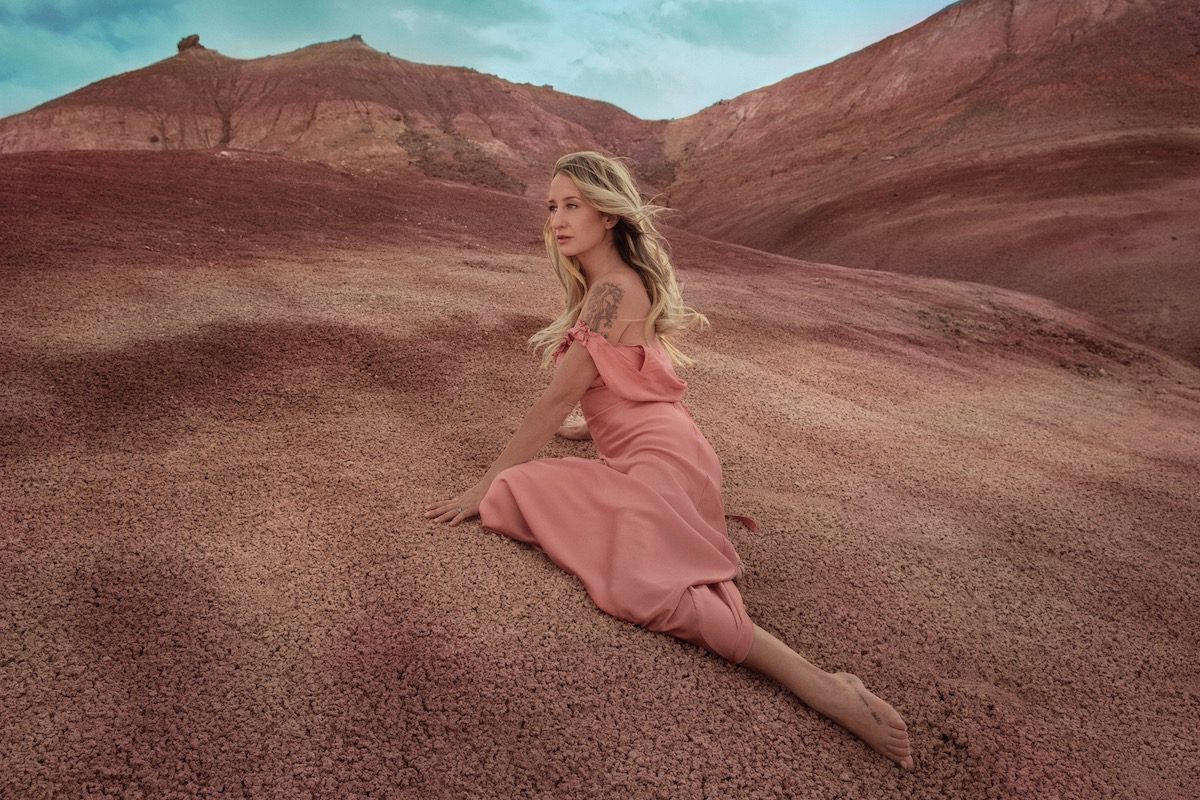 Margo Price in Bentonite Hills, Utah (photo by Alyssa Gafkjen)
Margo Price has never been one to follow the rules, and the new album she announced today, Strays, celebrates freedom in all its forms.
Joining Price on Strays, coming Jan. 13 on Loma Vista Recordings, are Lucius and Sharon Van Etten on vocals and Mike Campbell on guitar, and the project is co-produced by Price and Jonathan Wilson. The album was recorded in summer 2021 at the Fivestar Studio in Topanga Canyon outside Los Angeles, with Price and her longtime band tracking live in the same room for each of the album's 10 songs.
The sound spans genres, pulling in rock, psychedelic country, R&B, and pop. Central to the songs' themes is her recent decision to stop drinking, and the confidence and the doubts that both can come with that.
"I feel this urgency to keep moving, keep creating," Price says in a press release announcing the album. "You get stuck in the same patterns of thinking, the same loops of addiction. But there comes a point where you just have to say, 'I'm going to be here, I'm going to enjoy it, and I'm not going to put so much stock into checking the boxes for everyone else.' I feel more mature in the way that I write now, I'm on more than just a search for large crowds and accolades. I'm trying to find what my soul needs."
The first single from Strays, "Change of Heart," comes with a trippy video directed by Courtney Hoffman:
Strays follows Price's 2020 album, That's How Rumors Get Started (ND review). Price's memoir, Maybe We'll Make It, comes out Oct. 4 on University of Texas Press, and she recently launched the podcast Runaway Horses, featuring interviews with her musical heroes and peers, via Sonos Radio. She's touring now through November and today added more dates for headlining shows in support of Strays to begin in late November.
---