Leyla McCalla Defines Resilience on 'The Capitalist Blues'
Posted On January 24, 2019
---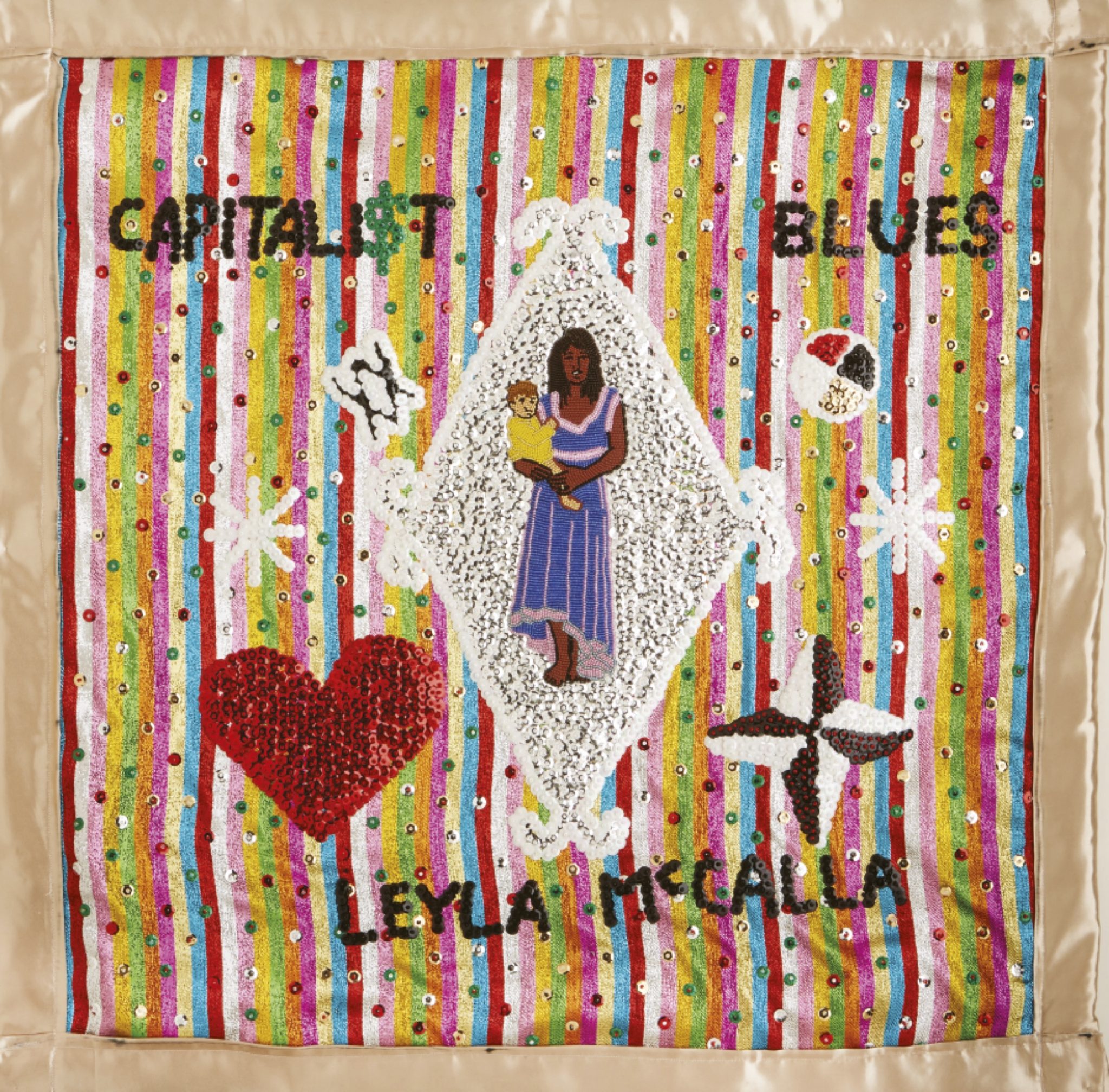 With roots steeped in her Haitian heritage, Leyla McCalla has defined Kreyòl as a "language of resistance," an identity she proudly embraces on her new album The Capitalist Blues.
Throughout the poetic project, McCalla pairs insight with empathy to comment on the immorality of the world, from corruption to the unjust division between classes. She opens the album with the vulnerable title track, painting a stark portrait of American capitalism. "I am swimming in an ocean of sharks, they are telling me how I'm going to make my little mark … If I give everything, I won't have much more to lose," she proclaims over a lowly, swing-infused melody.
She follows this narrative on one of the album's defining tracks, "Heavy as Lead." The song feels like a sermon, albeit a dark and unflinchingly honest one. With not a word wasted, McCalla lets herself feel every emotion that's consuming her, whether trying to escape the thoughts weighing on her mind or working to move forward in life while plagued with the fear of falling behind. Her wistful voice lets each lyric have its moment, allowing the listener to absorb the song's meaning. "Don't tell me everything's gonna be alright … As the dust is settling on every street, I am filling up with dread, and that's got me feeling heavy as lead," McCalla sings broodingly.
She continues to deliver meaningful messages as she shines a spotlight on those living in poverty. She holds a mirror up to society's lack of compassion for people who are poor on "Money is King," fearlessly condemning the system that perpetuates suppression and allows those with money and power to run the world regardless of their moral character. She carries this perspective while immersing herself in her culture on "Lavi Vye Neg," a cover of a song originally recorded by Haitian singer Gesner Henry that tells the story of an impoverished man and how the very little he has in life is often stripped away, a dark truth McCalla shares entirely in Kreyòl. The uniquely punk-rock style "Aleppo," named for the city in Syria, has McCalla delivering a sharply penned opposition to attacks on innocent people. Over a heavy electric guitar that gives the song an appropriately jarring aesthetic, she protests how "bombs are falling in the name of peace," expressing benevolence toward victims of war.
But even in its somber moments, there's a purity that runs through the album, whether McCalla is making a bold social protest or expressing the beauty of walking through life with someone she loves unconditionally on "Me and My Baby" and "Oh My Love." "Can't you see that I want to hold you even when you've been so mean," she sings exuberantly on the latter.
The line that holds particular resonance is in one of the album's most poignant moments, the Portuguese spoken hymn "Penha:" "I will ask the Mother Mary in my most sincere voice to protect what I hold … my voice may not have all the power it needs, but please give this blessing patron to all my people who believe in peace." In the past, Carolina Chocolate Drops alum McCalla has shared her struggle in finding a place of acceptance within her Creole identity. But The Capitalist Blues reflects how her true identity lives at the core of her music. As she speaks on behalf of the voiceless, McCalla conveys the resilience of her people, solidifying her unbreakable bond with the heritage she so powerfully represents.
---