Jesse Daniel Debuts "SR22" on The Tomboy Sessions
Posted On November 1, 2018
---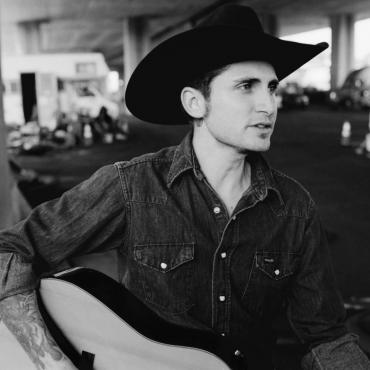 Americana's new golden boy, Jesse Daniel is back with brand new music for our Friday afternoon, and we're ecstatic. The artist who has been creating quite a stir in the Folk scene the past year lures us in once again with his new session video for "The Tomboy Sessions," for "SR22." Filled with honky-tonk goodness we get a blissful glimpse at the artist in his true element: the stage. From start to finish the performance will turn your head and warm your heart.
Jesse Daniel shares about the session:
"Making this video for SR-22 Blues was fun. Everyone on the Tomboy Sessions team was amazing to work with and I felt like the song was perfect for that setting. SR-22 Blues is somewhat of a tongue-in-cheek cautionary tale, kind of like Kristofferson said in The Pilgrim – Chapter 33; its "partly truth and partly fiction". I want to thank The owner of Tomboy, Summer Duppen, for hosting such a cool series at her vintage shop, as well as Mischa and the rest of the team for making it happen. Be sure to subscribe to The Tomboy Sessions on Youtube, to check out the other great videos they have in the works."
The Tomboy Sessions which are based in Santa Cruz, California, is a live music series that carefully pieces together each video with local and touring bands. Heavy in Roots music, Daniels brings to the table an element of surprise, and a stunning session that will have you pressing the replay button before it's even over. Jesse Daniel has had quite a busy 2018 between releasing his self-titled debut and touring the country. The past few months have seen him playing alongside the likes of Wayne Hancock, Dave and Phil Alvin, Junior Brown and more.
Heading into the New Year, Daniel is already a nominee for the 2019 Ameripolitan Awards (Male Honky Tonk: Vote here!) and with The Tomboy Sessions video in tow, we certainly know why! Check out the video below and hear what all the buzz is about!
Find Jesse Daniel via:
WEBSITE:
FACEBOOK:
---