Illustrations Show the Wild Side of Classic Country Artists
Posted On September 5, 2019
---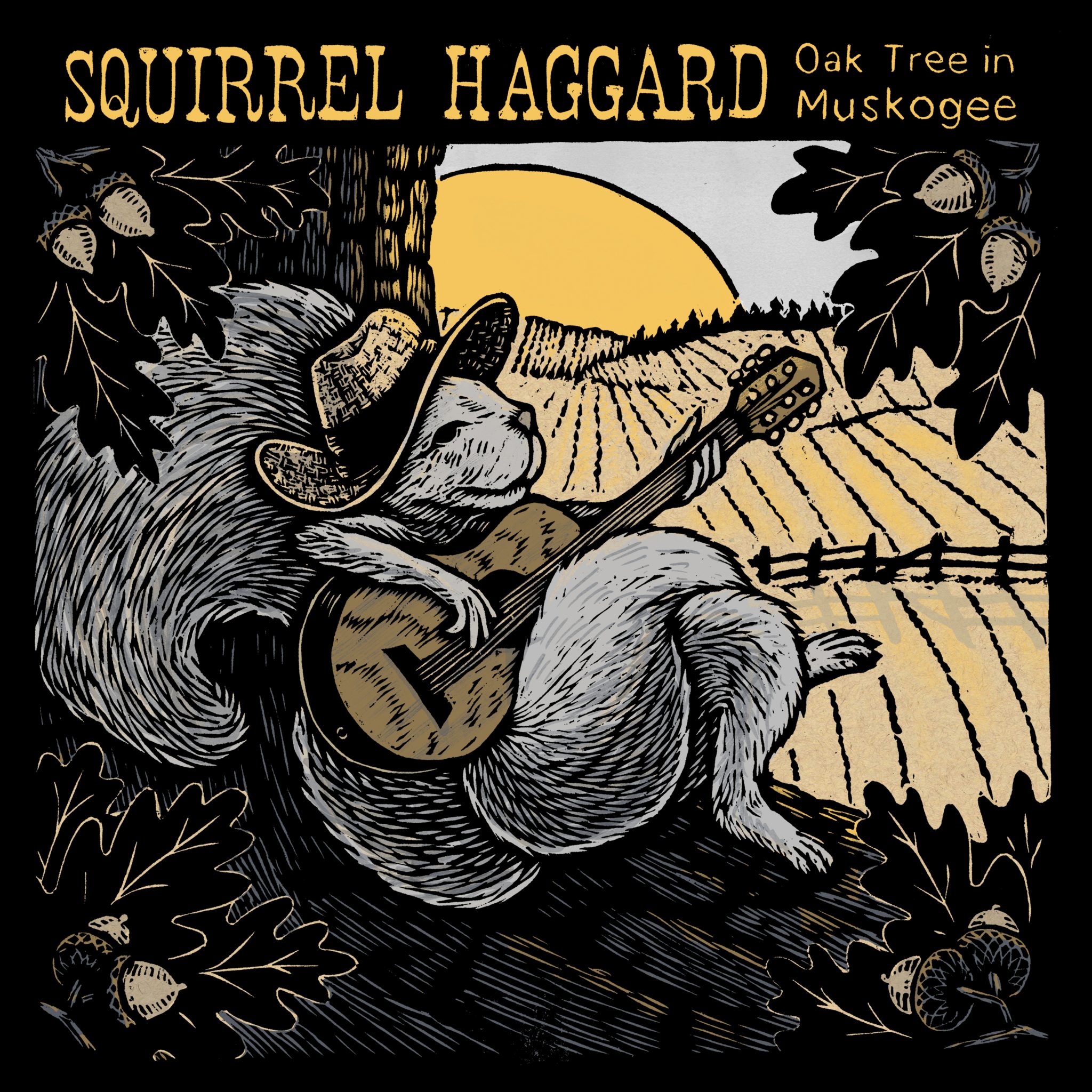 When Dylan Goldberger draws Merle Haggard as a guitar-strumming squirrel or Dolly Parton as a collie in a truck bed, rest assured it's an act of tribute.
For his new book of illustrations, Four Legs, Wings, and Six Strings, the Brooklyn-based artist reimagines classic country album covers with their stars as animals.
"I always drew animals and loved country music and always liked a good pun," he says, and the book combines those passions.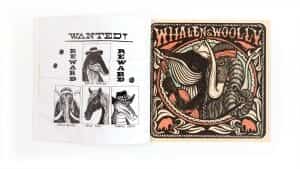 As Goldberger recounts on the project's Kickstarter page (campaign ends Sept. 8), it all started with a linocut he made in 2014 featuring "Whalen & Woolly" — a whale and a woolly mammoth that look an awful lot like the men on the cover of the 1978 Waylon & Willie album (the one that kicked off with "Mammas Don't Let Your Babies Grow Up to Be Cowboys"). Next up were "Townes Van Ant & Fly Clark," and his creativity kept flowing from there.
The guiding principle is to show "artists that I actually enjoy," Goldberger says, "but obviously I'm somewhat limited in trying to fit an animal's name in there." (He also likes Nanci Griffith and Lucinda Williams, he says, but hasn't figured out any animal-themed puns for them, yet.) His dad, as dads do, helped him find some good puns along the way, and other ideas came from that other great idea source — Instagram.
Goldberger has also gotten plenty of encouragement on that platform, including from John Prine, who shared a post of Goldberger's "John Prawn/Common Shrimp" print and mentioned the "Squirrel Haggard" illustration.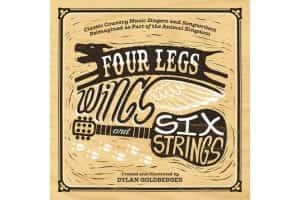 Goldberger's linocut prints — the images are carved into a block, then printed (see an exclusive process video below) — are lovingly rendered, all smile and no sneer. But there was a time in his life when he wasn't interested in the music he grew up listening to at home.
"No one wants to listen to what their parents are listening to in high school," says Goldberger, 30. He admits he slept through parts of his first concert — Jerry Jeff Walker and Guy Clark — as a small child and lists Blink-182 as the first concert he went to of his own volition.
But as a freshman in college, he found his way back. Someone on a camping trip was playing Townes Van Zandt's "Tecumseh Valley" on a radio they'd brought along, and, Goldberger says, "I recognized it, and I didn't know why." Once back on the grid, he listened to more of the songs and artists he remembered hearing his parents play, and he found that he liked it.
With Four Legs, Wings, and Six Strings, he hopes to "bring more people into it," he says. "Hopefully some people that enjoy my work or find this and don't know who these people are will seek after and try to find out who they are."
The Kickstarter campaign for Four Legs, Wings, and Six Strings ends Sunday, Sept. 8. Find more info here.
---