Hello Stranger: Welcome to Our Fall 2019 'Wellness' Issue
Posted On September 4, 2019
---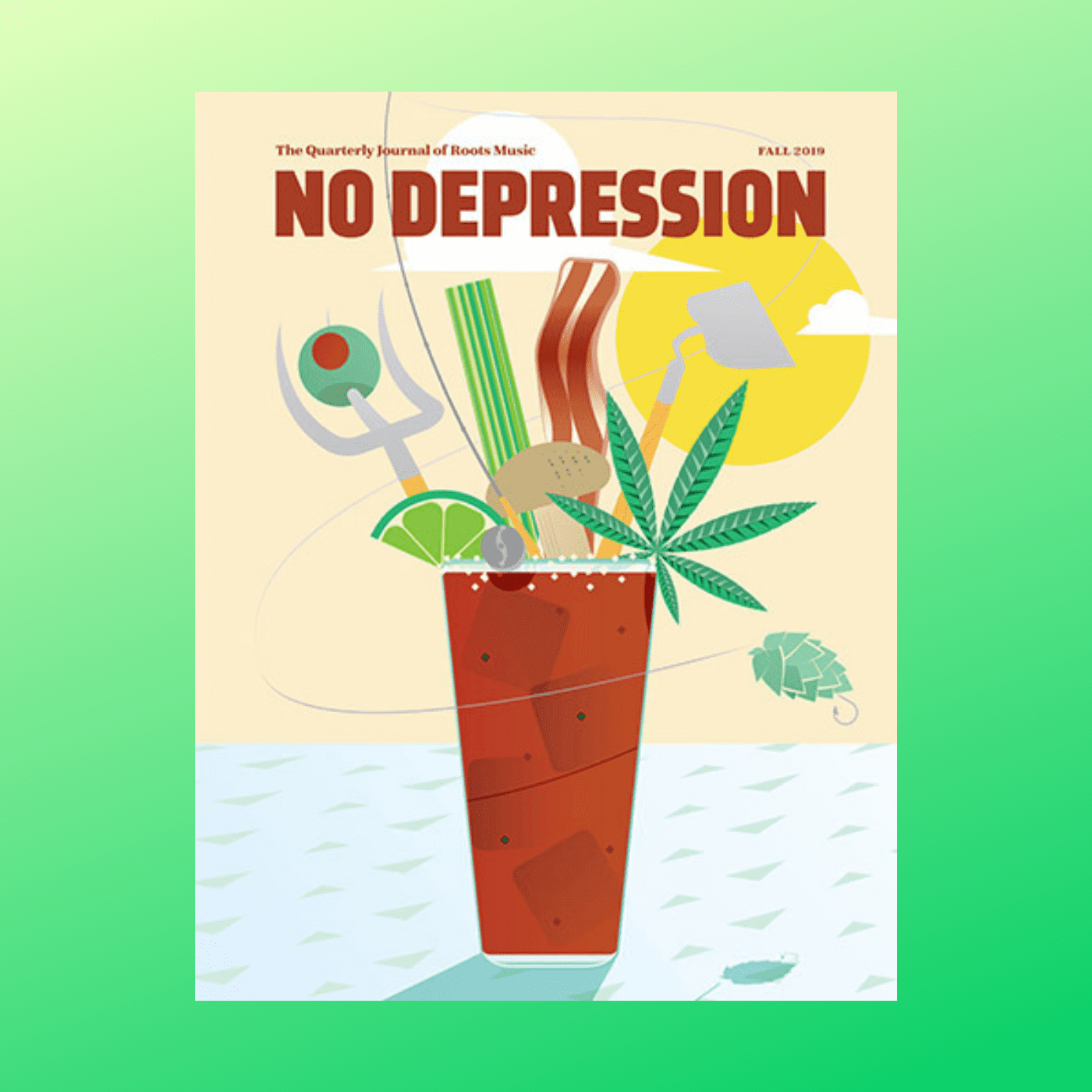 It's pretty standard practice in the magazine industry to do a "food and drink" issue, on top of the many entire publications devoted to the topic, such as Food & Wine, Saveur, and Bon Appétit, just to name a few. They're effective in both content and sales; folks have gotta eat, and there's always somewhere new and exciting to do so. Like musicians, many of those independent establishments often depend on such coverage to reach potential patrons.
But when we at No Depression started thinking about what a "food and drink" issue would mean in the context of roots music, the theme took on a broader scope — we're calling it "Wellness." Our metaphorical Slack channel cup overfloweth with discussions about whether roots musicians can eat it, drink it, smoke it, foster it, farm it, forage it, brew it, distill it, or completely abstain from it, and how else our community practices self-care.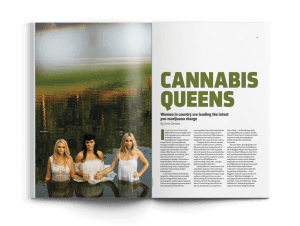 Of course, there's the trope of "sex, drugs, and rock and roll" (or in our case, roots music), and we wanted to make sure that stories in the "Wellness" issue fearlessly explore the use of psilocybin and help normalize the conversation about cannabis (especially in hopes that normalization leads to reparations for current and previously incarcerated people on possession charges for a now-legal substance).
As a vegetarian for 23 years — in second grade, our spelling word of the week was "hamburger," and as soon as I found out where hamburgers came from, I decided I wasn't going to eat animals anymore — sustainability and conscientious food sourcing were other important topics I wanted to cover. I'm thrilled this issue includes stories about Gregory Alan Isakov's farm and Jade Jackson's family restaurant and how their work on opposite sides of the food service industry impacts their musical careers and mental and physical well-being. There's also a profile on Sean Rowe, who forages in the forest of his backyard to stock his kitchen with wild veggies and edible plants. And former No Depression Editor-in-Chief Kim Ruehl even got to go fly fishing with Woody Platt of The Steep Canyon Rangers for some on-the-ground (or should I say in-the-water?!) reporting on how he, as well as members of Infamous Stringdusters and Trampled by Turtles, fish for sustenance, a sense of connection to the earth, and mental clarity.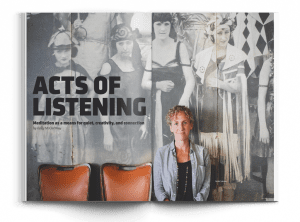 Indeed, mental health is also a timely, necessary topic to address in this age of anxiety. "Self-care" can't just be a word we put in air-quotes or memes and toss around like internet confetti. For roots musicians especially, tools like yoga, meditation, and sobriety have been literal lifesavers, and No Depression spoke with BJ Barham, Molly Tuttle, Liz Brasher, Jaimee Harris, and others about their practices. In another way of taking care, indigenous musicians in what's now referred to as the Canadian Arctic are returning to generational musical traditions like throat singing and blending them with modern stylings, creating a celebratory, communal combatant to the rising number of suicides in the isolated region. It's one of the most important, inspiring stories I've had the honor of publishing during my tenure at No Depression.
I'm constantly in awe of the power of roots music to fuel us, heal us, and unite us, and that it's literally my job to find, write, and share these stories with you. I hope you feel the same way and that you tell your friends! No Depression is dependent on readers like you to stay independent and keep fulfilling such a vital civic duty. Subscribe today and help us share the musical stories that matter most.
Here's a playlist of songs from artists featured in our Fall 2019 issue:
---