Greg's Grab Bag – Holiday Gift Card Guide 2018 – The Rolling Stones & Grateful Dead
Posted On December 24, 2018
---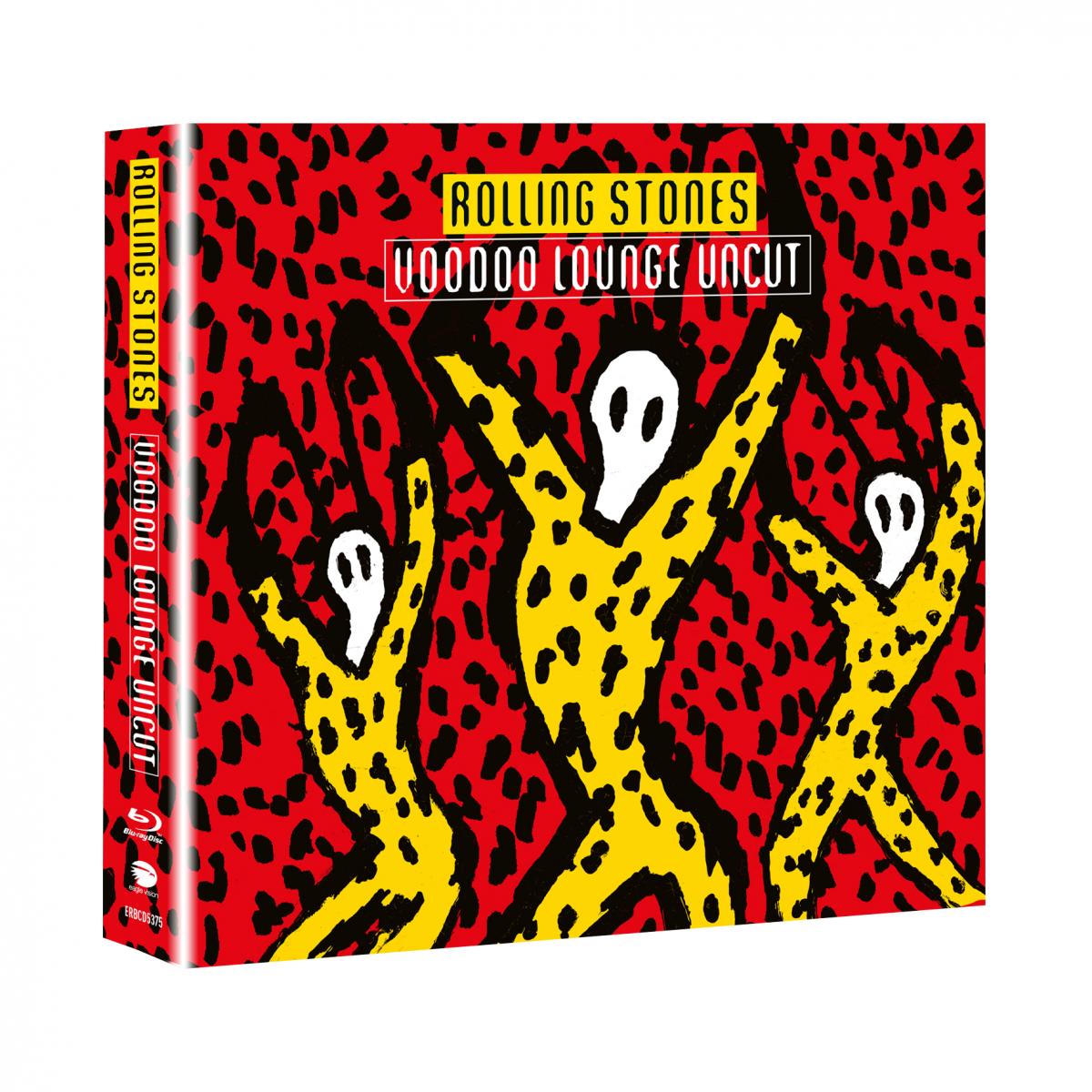 It's that time of year again, time to spend those newly-acquired gift cards. Pop culture fans, like myself, may be looking to spend those cards on music and movies, so I am highlighting some recent releases worth considering.
The Rolling Stones – Voodoo Lounge Uncut (2-CD/1-Blu-ray Set)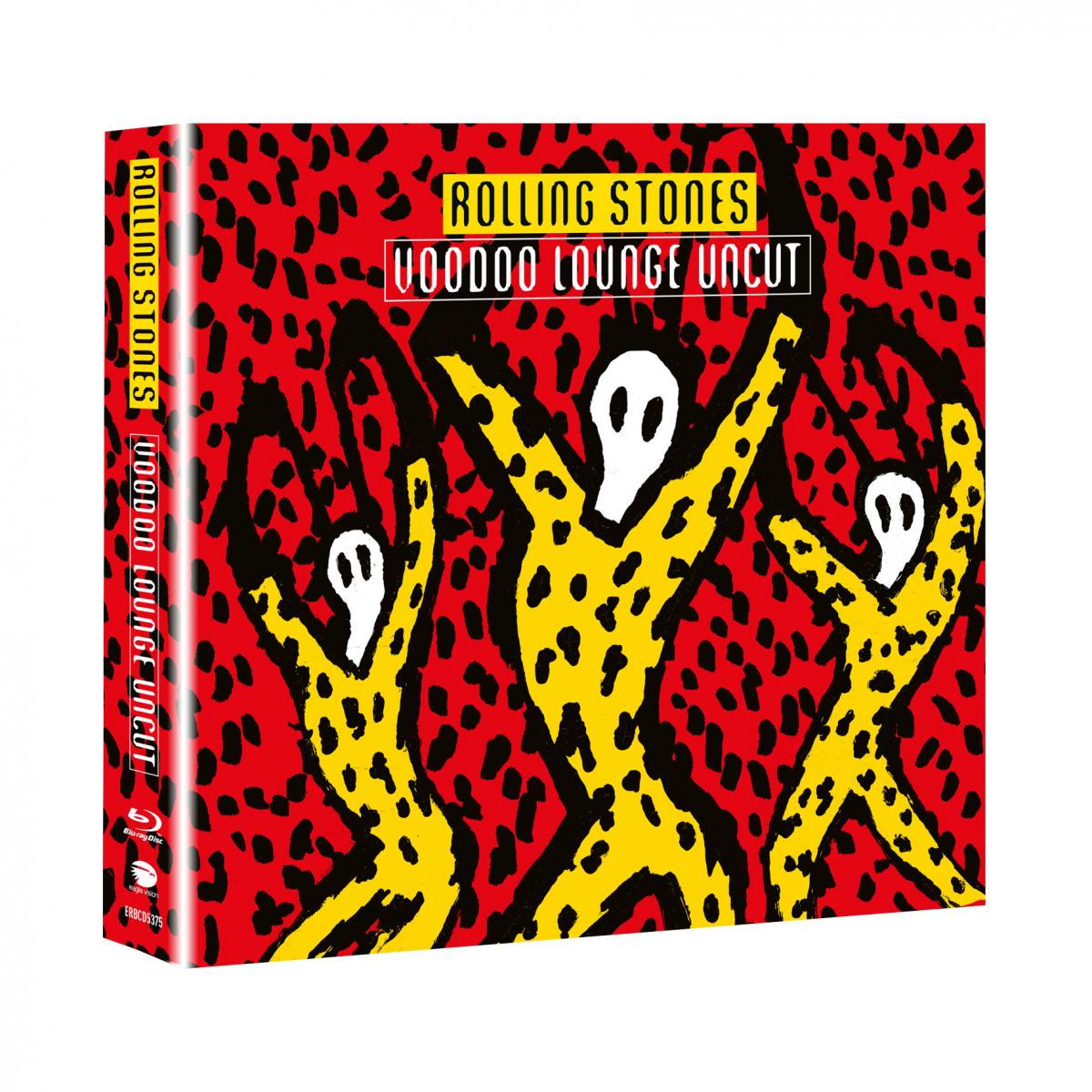 The partnership between "The World's Greatest Rock & Roll Band" and Eagle Rock Entertainment's Eagle Vision imprint has been both prolific and impressive. The Rolling Stones' two archival video releases in 2018 add to that legacy while also building excitement for the band's recently-announced 2019 American leg of the ongoing No Filter Tour.
Voodoo Lounge Uncut, which comes in a variety of different audio and video formats, documents a complete show from the band's second-highest grossing tour, a tour that saw the band supporting its commercially and critically-successful Voodoo Lounge studio album by playing to a staggering 6.5 million fans over the course of 134 shows on six continents.
Recorded on November 24, 1995, at Miami's Joe Robbie Stadium, which coincidentally is where the Rolling Stones will kick off its U.S. tour on April 20, 2019, this concert finds the group in fine form as it powers through a 28-song set culled from all phases of the band's storied career.
Although this was the first tour without Bill Wyman on the bass, the ensemble shows no ill effects from his departure as the playing is cool (meaning hot) and cocksure throughout. Charlie Watts is clearly locked in tight with new touring bassist Darryl Jones, laying the foundation for these blues-rock gems, while the twin guitar titans of Ronnie Wood and Keith Richards stoke the fire for Mick Jagger's stage-stealing strut and swagger.
The group was so simpatico on this tour and throughout this Miami evening that even when they depart from the full production for a stripped-down acoustic mini-set, the momentum doesn't seem to dip. These renditions of "Angie," Dead Flowers" and "Sweet Virginia" are inspired and constitute some of the most memorable moments from a show not lacking in highlights.
In its day, the Voodoo Lounge Tour, with its massive stage and video screen, was one of the most high-tech stage productions ever assembled, trailing only Pink Floyd's groundbreaking 1994 Division Bell Tour in terms of on-stage wizardry. Thankfully, this concert still impresses 24 years later – a testament to the quality of the source materials and Eagle Vision's technical presentation.
While the footage was captured in standard definition, the image here is surprisingly sharp – much better than you might expect for something shot in 1994. The audio, which has been restored, remixed and remastered, also impresses on both the video and CD portions.
The icing on the cake here is twofold – both special guest appearances from the Miami show and five full-song performances from an earlier tour stop at Giants Stadium in New Jersey that were not part of the Miami setlist.
Sheryl Crow joins the band for a rendition of "Live With Me" from Let It Bleed and although she is no match for Jagger in terms of stage presence, her voice is a nice respite. Additionally, Robert Cray joins the band on guitar for a rendition of Robert Johnson's "Stop Breakin' Down Blues" and the legendary Bo Diddley takes the stage for a rollicking rendition of his classic "Who Do You Love?."
The bonus content includes performances of "Shattered," "Out Of Tears," "All Down The Line," a cover of The Temptations' "I Can't Get Next To You," and "Happy," a song featuring Keith Richards on lead vocals. When combined with the full Miami concert, you have a bigger picture of the complete Voodoo Lounge Tour experience – a what an experience it was!
The Rolling Stones – From The Vaults: No Security – San Jose 1999 (2-CD/1-Blu-ray Set)
Five years after the fabled Voodoo Lounge Tour, the Rolling Stones embarked on the much smaller, in terms of both venue size and number of shows played, No Security Tour. This was a 43-show arena tour in support of No Security, a live album assembled from the previous year's large-scale Bridges To Babylon Tour.
The latest release from the band's heralded "From The Vaults" archival series documents performances from a two-night run at the San Jose Arena in California on April 19 and 20, 1999.
In the wake of the enormous Bridges To Babylon Tour, the band decided to make its next outing much smaller – playing in arenas instead of stadiums. By scaling down the venues, the band also shrunk the spectacle, opting for a minimal but classy stage, and in doing so it put greater emphasis on the individual players and the music.
The resulting tour produced some fantastic music, something made clear by From The Vaults: No Security – San Jose 1999. For proof, look no further than Keith Richards' mid-set solo acoustic performance of "You Got The Silver" from Let It Bleed. Perched solitarily on a stool at the front of the stage, Richards casts a casual demeanor that makes the viewer feel like they could be watching a private show in a living room or small club.
Another highlight is when the group abandons the main stage in favor of a smaller stage surrounded by the audience. Throughout this mini set, which includes a cover of "Route 66," "Get Off Of My Cloud," and an extended jam of "Midnight Rambler," the vibe is once again that of a small blues club, not a 32,000-seat arena.
From The Vaults: No Security – San Jose 1999 is an ideal companion piece to Voodoo Lounge Uncut, with 11 of the set's 20 tracks not included on the other live collection. With both sets, you get the two separate versions of the Rolling Stones – one a massive beast who rules stadiums like few others ever have and the other, a stripped-down ensemble that can rock in the relatively intimate settings of much smaller arenas. Good stuff, all around.
Grateful Dead – Long Strange Trip: The Untold Story Of The Grateful Dead (2-Blu-ray Set)
After much hype and anticipation, filmmaker Amir Bar-Lev's sprawling documentary about the Grateful Dead was finally released in 2017. Following a very limited theatrical run, including a one-night-only nationwide event and week-long showings in New York and Los Angeles, the film was divided into six parts and released on Amazon's Prime Video service. Now, more than a year after its initial release, the massive Long Strange Trip: The Untold Story Of The Grateful Dead is getting a home video release on both Blu-ray and DVD formats thanks to the Rhino Music label.
The Grateful Dead was known for its marathon-length concert performances, so it shouldn't be surprising that the band's official documentary clocks in at just over four hours. This documentary, which follows a fairly linear narrative, covers the band's storied career through a combination of archival footage and modern-day interviews.
The vintage material, which was culled from the band's official archives and was largely unseen prior to the film, is a revelation. Not only does the film feature clips from many live performances over the years, but it also includes old interviews and personal-style home videos. It's clear that Bar-Lev had the band's support and access to its massive historical resources and he makes great use of them.
The new interviews are also insightful. In addition to the people you might expect to hear from in a documentary like critics, friends, family, and contemporaries, new interviews were also conducted with all surviving members – Bob Weir, Phil Lesh, Bill Kreutzmann, and Mickey Hart.
Kudos to Bar-Lev for assembling a film that largely appeals to both Deadheads and the non-initiated. Although there have been some complaints about favorite shows or career milestones not receiving more attention, it is a daunting task to concisely tell the story of a band with as much history as the Grateful Dead, but the director persevered.
Any film that relies heavily upon archival footage from 40+ years ago is not going to look pristine like modern feature films, and this documentary is no exception. That said, the archival footage looks fantastic on Blu-ray and the new footage, including the interviews, is sharp. Also, the audio is fantastic throughout this set.
Those interested in Long Strange Trip: The Untold Story Of The Grateful Dead should be aware that a special 2-disc Deluxe Edition is available exclusively through Dead.net, the band's official site, This Deluxe Edition includes 105 minutes of footage from the Hollywood Music Festival in England from May 24, 1970, which was the band's first show abroad. This footage includes six full-song performances.
Additionally, the exclusive edition includes full performances of "Dear Mr. Fantasy > Hey Jude" and "Death Don't Have No Mercy," both of which were sourced from separate 1989 concerts.
Ultimately, the home video release of Long Strange Trip: The Untold Story Of The Grateful Dead offers something for both the most ardent of fans and for those simply interested in music/pop culture history. For Deadheads, the official Grateful Dead documentary is likely a vital historical document and an essential addition to their collections.
Until next time, happy holidays and enjoy those gift cards!
---