Freight Train Boogie 2013 Christmas Show
Posted On December 20, 2013
---
Here we go with the 6th annual FTB Holiday Spectacular with old chestnuts and a few new favorites from Nick Lowe, Sharon Jones & The Dap-Kings, Stan Martin and more.  Here's the direct link to listen now! BTW, the photo at the top is of a diorama made by Brenda Lee that was on display at the Country Music Hall of Fame.
FTB Christmas 2013 (Show #238) 
SCOTT MILLER – Joyful, Joyful Christmas Gift (intro bed)
DEL McCOURY, DOC WATSON, MAC WISEMAN – Christmas Time's A Comin'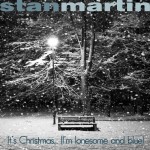 STAN MARTIN – It's Christmas (I'm Lonesome and Blue) It's Christmas
CAROLINE DOCTOROW – Looks Like Christmas Little Lovin' Darling
KORBY LENKER – Christmas Rain Yuletide from the Other Side
(mic break)
WILD PONIES – I Won't Be Home For Christmas DecemberSongs: An East Nashville Christmas
OVERMOUNTAIN MEN – Rambling Door To Door My Favorite Gifts
GEORGE JONES – My Mom and Santa Claus Hillbilly Holiday
ROSIE FLORES – Whatcha Waitin' for Christmas Christmasville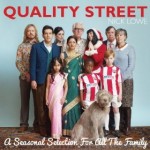 NICK LOWE – Christmas At the Airport Quality Street: A Seasonal Selection For All the Family
(mic break)
THE NASHVILLE BLUEGRASS BAND – The Christmas Story Tinsel Tales
THE BEE'S KNEES – Black & Blue Christmas
MABEL SCOTT – Boogie Woogie Santa Claus Hipster's Holiday
SHARON JONES & THE DAP-KINGS – Ain't No Chimneys In The Projects Give the People What They Want
BILL KIRCHEN – Truckin' Trees For Christmas Honky Tonk Holiday
ROBIN & LINDA WILLIAMS – Mary Had A Baby The First Christmas Gift
(mic break)
TIFT MERRITT – I'll Be Home For Christmas A Very Special Acoustic Christmas
WILLIE NELSON – Please Come Home For Christmas A Very Special Acoustic Christmas
Here's the iTunes link to subscribe to the FTB podcasts.
(Dec. 20th, 2013)
Bill Frater
Freight Train Boogie
---