For Some, Speaking Up May Be the Only Way Out
---
What I know about freedom of expression is that people die for it, and sometimes people die from lack of it. Freedom of expression takes different forms — how you present your body, your art, your words. Each of these things is inextricably linked to the others, and how they intersect with your life is often a reflection of your privilege.
In Syria, for example, exercising freedom of expression is not only life-threatening, it's almost physically impossible. Imagine having no food or water, no real shelter. You're bombed or shot at every day — every day is an Orlando, a Dallas, a Newtown — and yet you still have the fortitude to broadcast your words over the internet and risk your life to communicate with the outside world. Of course, people living under this kind of oppression and suffering need their voices and their stories to be heard. Their survival depends on it.
As an artist, I must acknowledge that exercising and strengthening freedom of expression means amplifying other voices as much as — or more than — my own. Not every song has to be about struggle, of course; but if you value your freedom, you'd best be protecting and advancing someone else's.
Through the Indigo Girls' work with Honor the Earth — a group that supports indigenous environmental and cultural sustainability — I have seen countless Native communities in which survival has been inextricably linked to creativity and freedom of expression.
For one group of Zapatista women I met in Chiapas, Mexico, in 1996, freedom of expression — as well as their means of income — meant being able to stockpile and access supplies for their textiles and weaving without having to walk through the jungle into town, where they might be raped by soldiers from the Mexican military. The Zapatistas had to create their own infrastructures in the middle of a rainforest in order to be autonomous and free from suffering, and to give themselves room and leverage in their struggle for equity. Their survival depended on it. So, in the midst of relentless, low-intensity warfare, the Zapatistas' poetic missives went out over email and social media. Those messages helped to protect them from greater harm and drew outside attention to their struggle.
Closer to home, when Native children in America were forcibly sent to boarding schools in the late 19th and early 20th centuries, the main reason was to kill the "Indian" in them, to assimilate them into American society. If you can't speak your language, you lose your culture; if you lose your culture, you perish. In Native America's case, loss of culture has meant a world of problems: high rates of infant mortality, diabetes, alcoholism, domestic violence, and unemployment among them.
But the genocide of indigenous peoples in the United States didn't stop with physically wiping out whole communities, sending them to boarding schools to be assimilated, or consigning them to reservations; it continues today through government policy, disrespect for treaty rights, and corporate unaccountability for environmental devastation.
The reason Native communities fight for their language, land, and culture is because they know their survival depends on it. They have found their survival in art and song, creative farming practices, and inventive economic practices that put a premium on freedom of expression and culture.
"Shame on You"
More personally, in 1998, when Indigo Girls embarked on a short tour of self-funded shows at Southern high schools to promote the arts, we ran up against restrictions on expression right away. At our first show in Loganville, Georgia, I sang the words "I keep fucking up" — in my song "Shame on You" — without censoring them. After complaints about profanity, other schools started canceling our events. I agreed to take the lyric out. I realized that I didn't mind censoring a lyric from a song if it meant being able to share art with high school kids and give them a positive image of what it means to be queer. After all, queer kids still commit suicide in big numbers because of lack of acceptance and self-hate. But it was plain to see as the shows fell like dominos: The parents had gotten word that the lesbians were coming to town, and they wouldn't stand for us being role models for their children.
We didn't need to politicize the shows — the students did that for us. They held protests against both the censorship and the homophobia, and we held alternate shows at all-ages clubs. Censorship was used as a tool against us, but the idea of us being queer was a lot more disturbing than the lyrics to our songs, so the controversy became more about freedom itself than the words we chose to sing.
"The Rise of the Black Messiah"
Even as a white queer person who has the protection of community and a loving family, I know that my fight against homophobia and transphobia must incorporate a fight against racism and classism.
At no time has this been made clearer to me than in 2007, when I received a letter from an African-American man, Herman Wallace of the Angola Three, who had been in solitary confinement at the state penitentiary in Angola, Louisiana, for 34 years. Angola had once been a slave plantation and was still run like one. So make no mistake, Wallace's blackness was the deciding factor when he was pegged — along with Albert Woodfox and Robert King — for the murder of a corrections officer during a prison riot in 1972. He was challenging the racism of the criminal justice system and organizing within the prison for more humane conditions, under which prisoners could live free from rape and violence.
Wallace maintained the three men's innocence throughout his prison time, tirelessly advocating for himself, Woodfox, and King, and a world free of racism and Jim Crow-like ideology.
His letter to me was one among many he wrote to artists and musicians, making a plea for us to spread his story. It took me six years to write my song, "The Rise of the Black Messiah," but I knew that my privilege to freely express myself could not be taken for granted.
His and others' legal appeals brought Wallace his freedom in October 2013, when a federal judge in Baton Rouge ruled that his indictment was unconstitutional because the grand jury had excluded women. When he finally left prison, Wallace was suffering from liver cancer and died two and a half days later.
For him to endure more than four decades in a 6-by-9-foot cell meant realizing his own freedom literally had to be an "inside job" — the freedom of his mind, freedom from hate and bitterness, not losing his ability to reason and write and be an activist for criminal justice reform. His freedom of expression allowed him to endure and at last to leave behind the physical walls of his cell forever.
In his final hours, Herman Wallace was able to exercise free expression one last time as he uttered the words, "I am free, I am free."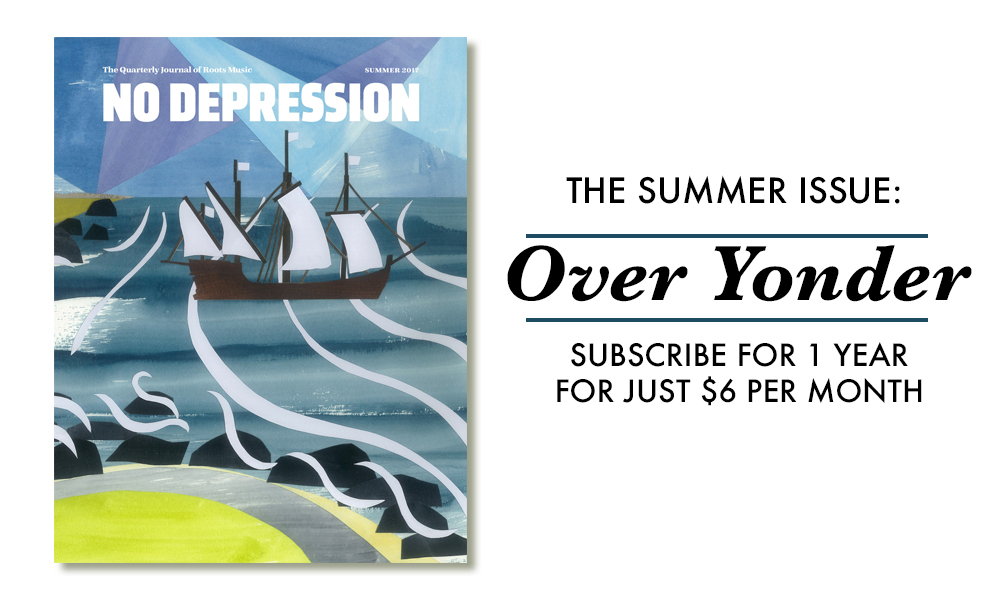 This article originally appeared in the Fall 2016/Speak Up issue of No Depression in print. Purchase a copy of that back issue or subscribe today and don't miss another issue of ND's quarterly print journal.
---