EASY ED'S BROADSIDE: The Artist Currently Known as Prince
Posted On February 14, 2020
---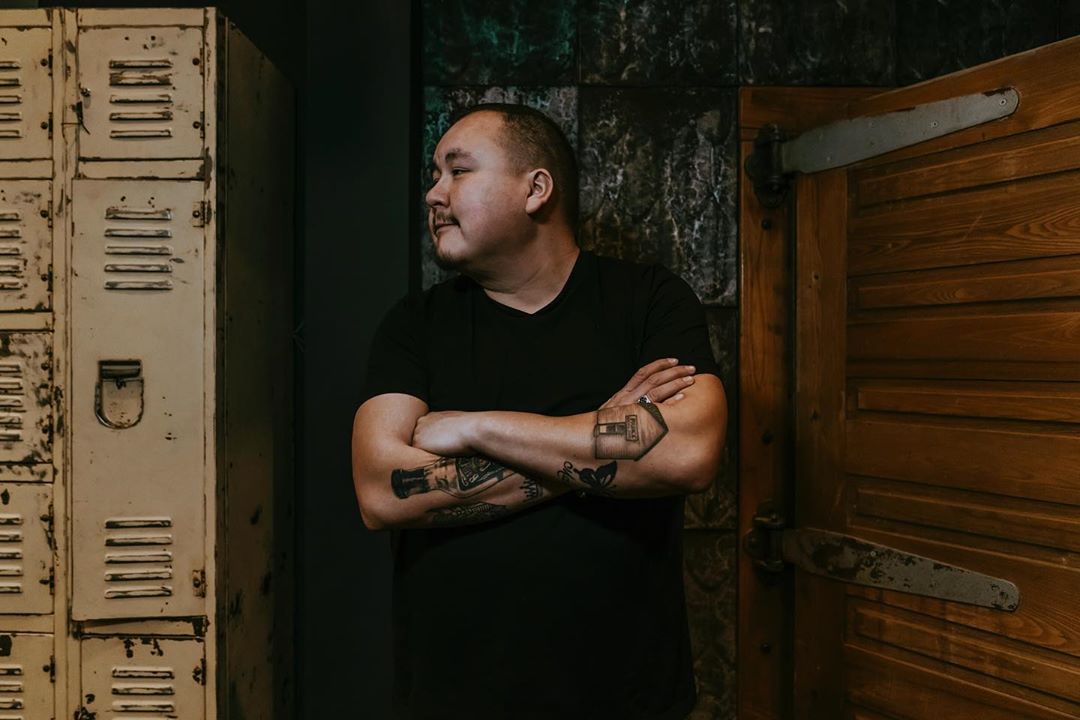 Photo by Ryley Dawson
I've written endlessly over the years about the opportunities and challenges of discovering new music in the current paradigm. With digital streaming platforms now accounting for 80% of music revenue (RIAA Mid-2019 Report), and downloads and physical formats each running less than 10%, our reliance on websites, social media, algorithmic suggestions, and curated playlists is at an all-time high. Yet for all of our technological advances, it is harder than ever for a new musician or even an exceptional album or song to find an entry ramp to your aural highway.
As a music hobbyist, writer, and social media aggregator, my days are filled with digitally zipping from here to there on an endless search for something new and different. After giving up most of my destructive addictions over a quarter century ago, the feeling I get when mainlining lyrics, notes, and rhythms is as strong as drinking, inhaling, ingesting, or whatever else once tickled my brain's pleasure zone.
Recently I experienced an analog recommendation: My friend, co-worker, and fellow musical traveler Neil asked if I liked William Prince. An unknown name to me, I pulled out the phone, opened my streaming app, did a search, and added his 2015 debut, Earthly Days, along with his brand-new release, Reliever, into a playlist I have thoughtfully titled "New Shit." There's currently about 75 albums residing there and cued up for listening. Since I tend to live in shuffle-ville, I knew it would likely take a few weeks until Prince popped up. No rush; I'm not a reviewer or on some sort of deadline. Heck, I'm still writing about music from a hundred years ago, let alone 2020.
A few days later, "Breathless" was the first song of Prince's that I heard, and I later learned it was also one of the first songs that he ever wrote. A breakout single from the first album, which was recorded in just 10 days and produced with collaborator Scott Nolan, it won Aboriginal Artist of the Year at the 2016 Western Canadian Music Awards and Contemporary Roots Album of the Year at the 2017 JUNO Awards. In a 2018 interview with CMT, Prince explained the experience:
"I've shared stages with some of the finest songwriters in the world, played some of the most beautiful festivals, inducted Bruce Cockburn into the Songwriting Hall of Fame, hugged Neil Young, worked with Dave Cobb, spent days in Nashville, New York and so many cities I used to just sit and wonder about."
Based in Winnipeg, the 34-year-old's baritone voice is second only to his songs and lyrics. He writes these great heartfelt stories and then delivers them like a bowl of hot, thick oatmeal on a cold day in the north country. An Anishinabe, Prince was 5 when his family moved to Peguis First Nation, a reserve named after the chief who led a band of Saultaux people from present-day Sault Ste. Marie, Ontario, area to a Cree settlement at Netley Creek, Manitoba. Prince is a direct descendent of Chief Peguis.
Prince began playing guitar and piano when he was 9 years old, and has said he was inspired by Johnny Cash, Kris Kristofferson, Charley Pride, Merle Haggard, Willie Nelson, and, most significantly, his preacher and musician father, who passed away just as he began writing the songs for Reliever. Sometimes I hear the voice and phrasing of Leonard Cohen in his music, but that might just be a similarity of their vocal range. Other times he reminds me of a storyteller like Springsteen or Guthrie, with grit and depth in his lyrics.
The new album was recorded both in Winnipeg with Scott Nolan and down in Nashville with Dave Cobb. As the latter seems to produce a top 10 Americana album just about every  week, working with folks like Chris Stapleton, Sturgill Simpson, Jason Isbell, Brandi Carlile, and John Prine, here's hoping some of his magic will rub off on Prince and allow him the opportunity to be heard. I suspect this album will likely be the first that'll wind up being on your list of end-of-the-year favorites for 2020.
---
Many of my past columns, articles, and essays can be accessed here and at my own site, therealeasyed.com. I also aggregate news and videos on both Flipboard and Facebook as The Real Easy Ed: Americana and Roots Music Daily. My Twitter handle is @therealeasyed and my email address is easyed@therealeasyed.com.
---