EASY ED'S BROADSIDE: Music Biz Blues: Cookie Cutter, Meet Dough
Posted On November 1, 2019
---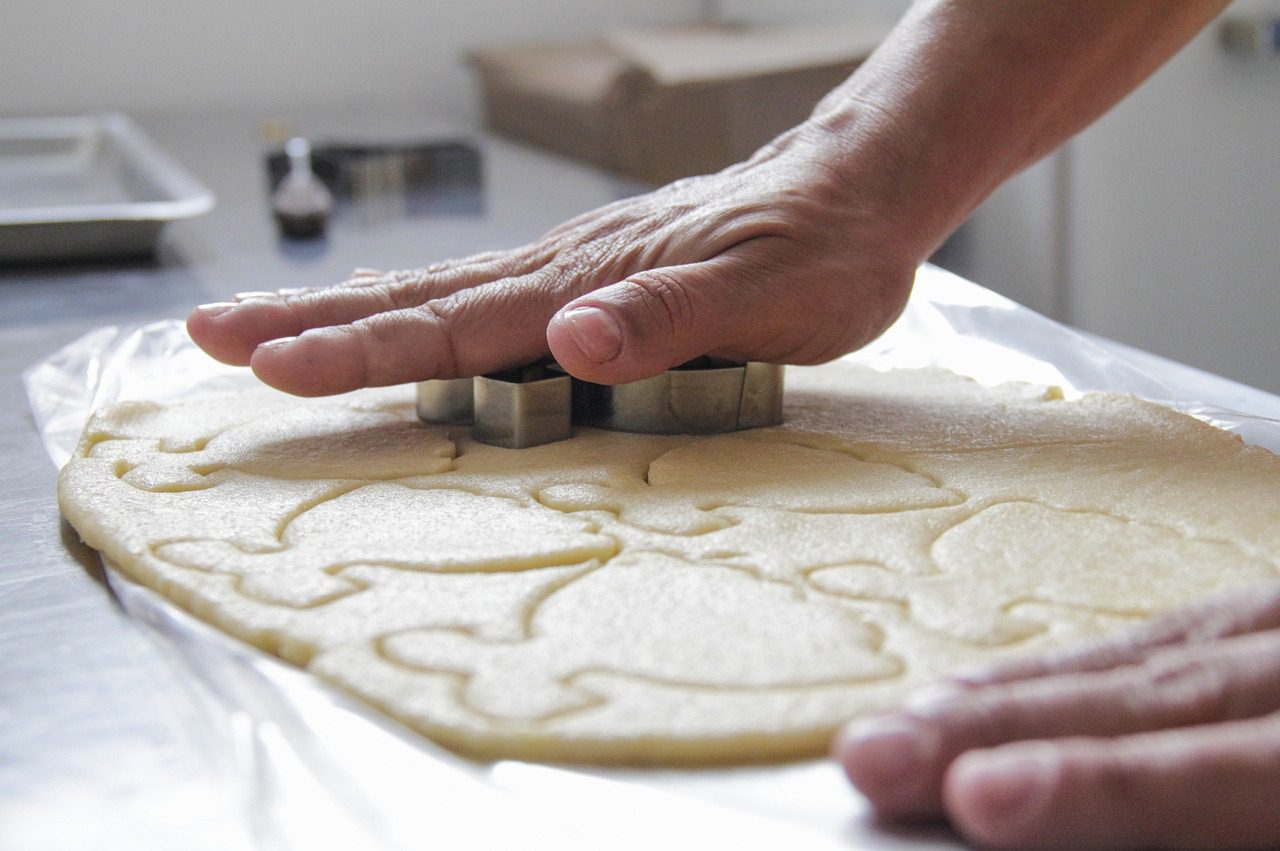 Image by Rodrigo Azevedo Frazão Rodrigokvera / Pixabay
In a very different time and place in my life I used to sit in conference rooms with my colleagues, sip coffee or tea, eat fruit and baked goods, and listen to music. It didn't matter the genre; who sang, wrote, or played on it; nor whether we liked it or now. This was certainly not the time, place, opportunity, or solicitation to publicly flip your thumb up or down. No, this was finished product — yes, it was always called product — that was essentially presented to our group simply as a record label ritual with the desired outcome that we'd become inspired and motivated to create the best marketing plan to successfully launch or propel a career.
The enthusiastic person who led the meeting was the liaison between the hipsters who discovered, signed, nurtured, and brought the musicians into the studio and those of us who were simply the dweebs and weasels who were responsible for taking the product to market and selling it. Quite the juggling act, and I always admired that person's ability to put a bright shine on even the dullest finish, and in truth our gathering was simply an exercise in groupthink, which the Oxford dictionary defines as "the practice of thinking or making decisions as a group in a way that discourages creativity or individual responsibility."
The components of our marketing plans rarely deviated from the standard: Define the artist and project by comparing it to something already successful; plug in a timeline of press, radio, television, advertising, visits to record stores and buyers, and a tour; create a budget; and set a sales goal. You'll notice the absence of social media only because my personal experience predated its arrival. With a battle plan devised and sent out to the field, you might think that there would be a fairly high success rate. Sorry, I just fell off my chair laughing. Imagine a large plate of linguini thrown against the wall with only a few strands of pasta not falling onto the floor.
When the Great Recession of 2007 hit the music industry, it was a reaction not only to the economy in general, but also to the "head in the sand" approach to the technological changes that many executives were sure wouldn't prevail. Yet, in just one year record retailers and chains that had been standing for decades closed their doors, labels sold their catalogs to larger entities, thousands of people lost their jobs, and an ocean of fish turned into a lake of whales.
The upside for some legacy musicians was that debts they accumulated from recoupable advances were wiped off the books, and the downside, which continues today, is distilled to this simple question: How the hell can I earn a living making music? If I knew the answer to that question, I wouldn't be spending my golden years standing on my feet eight hours a day at the job site while sidelining a gig as a columnist for No Depression. But I do know this: In a world where streaming dominates the music business and record labels no longer have open checkbooks, you're pretty much left on your own to figure it all out. That old saying of "I am an artist, not a businessperson" is simply that: old.
With the exception of no more than a handful of companies offering marketing and related services to musicians within the Americana and roots music genre, there is a fairly large cottage industry that has evolved selling hopes and dreams with less than a wing or a prayer.
Many of these folks are past colleagues who flood my email inbox every day, and they are nice, well-intentioned hard workers who enthusiastically attempt to elevate their clients' craft. I always read what they send me and sample the music. But sadly, for the most part, I pity the poor musician who's dipped into their savings or borrowed money from friends or family to employ their services. A plan with a significant budget and a large organization to carry it out only works some of the time, but a cookie cutter email is just one delete button away from the trash file.
I'll leave you with this, a make-believe email about a make-believe musician that I've cut and pasted from a dozen actual messages I've recently received. We'll call the musician Choc O'Chips.
Hi Ed!
Hope you're having an awesome week! As you are my favorite writer in the whole world, I wanted you to be the first to hear this amazing news directly from me.
Choc O'Chips has announced he is releasing his debut album, No Oatmeal or Raisins, early next year. As I'm sure you've already heard through the incredible street buzz he's been receiving, his music has been favorably compared to great singer-songwriters in the tradition of Woody Guthrie, Bob Dylan, Townes Van Zandt, Gram Parsons, and Steve Earle. Blending a mystical essence of vocals with futuristic and whimsical guitar riffs that harken back to Jerry Garcia, one of his greatest influences, this 16-year-old is poised to become Americana's next superstar!
Recorded live at the world-famous Sun Studios in Memphis (Elvis Presley, Johnny Cash, Jerry Lee Lewis), each session utilized Uher M537 vintage dynamic microphones and was recorded using the same console that Ike Turner once leaned on. "It was an honor to play my songs in the company of these musical ghosts who my grandparents used to listen to," said Choc.
This album will be released not only on all the major streaming sites, but independent retailers throughout the world will be offering an enhanced vinyl version scented with cookie dough that will be limited, signed, and numbered. We have been assured we may see cover stories from Rolling Stone, American Songwriter, Acoustic Guitar, and Baker's Monthly, and be on the lookout for dates when Choc will perform on Austin City Limits, The Tonight Show, The Late Show, The Late Late Show, and Trisha Yearwood's Cookies and Cakes That Garth Loves! Choc's world tour with dates TBA may take him to the same stages Jason Isbell, Lucinda Williams, Wilco, and Paul Simon might have played on!
As you can see, we're on our way and below you'll find links to his website, Facebook page, Twitter account, Instagram, SnapChat, Tinder, and Tik Tok, along with a secret download code so you can be the very first to hear his album.
All the Best,
Cookie Cutter Marketing
"We Take Your Dough to Make You Dough"
---
Many of my past columns, articles, and essays can be accessed here at my own site, therealeasyed.com. I also aggregate news and videos on both Flipboard and Facebook as The Real Easy Ed: Americana and Roots Music Daily. My Twitter handle is @therealeasyed and my email address is easyed@therealeasyed.com
---