EASY ED'S BROADSIDE: Moby Grape Is Still Afloat
Posted On October 11, 2019
---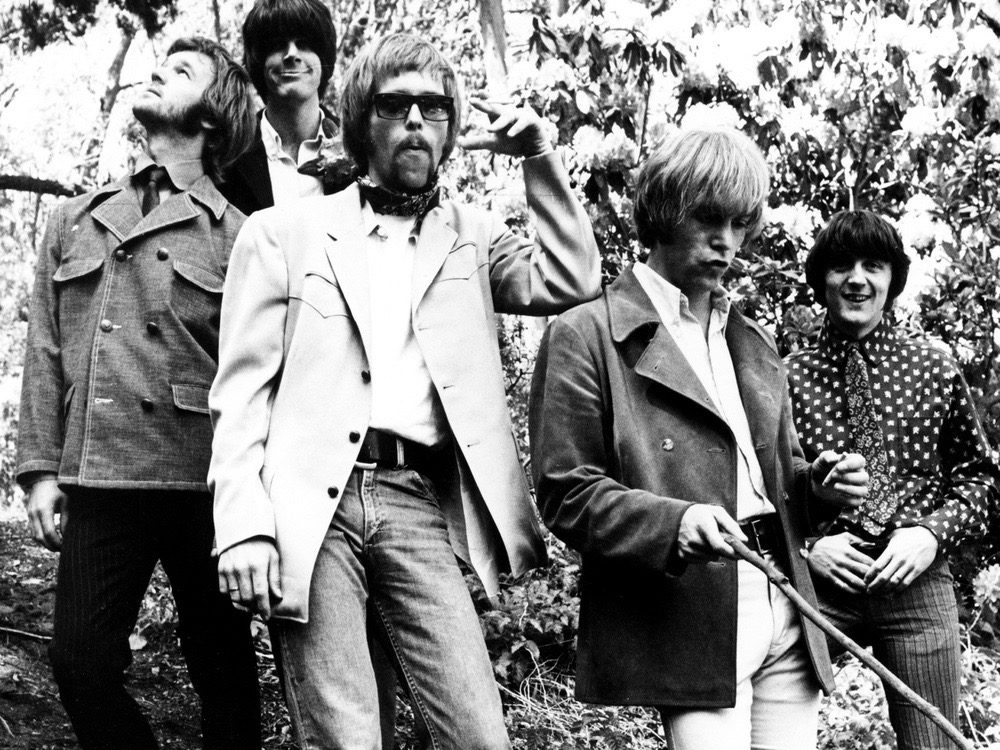 Moby Grape / Sony Legacy Records
If you've followed my articles and columns at No Depression through the past ten-plus years, you likely know that I have a special place in my heart for Moby Grape. When an argument breaks out about the genesis of Americana music, among those of us who argue about such things, after we shout out The Dillards, Youngbloods, Lovin' Spoonful, Byrds, Buffalo Springfield, Flying Burrito Brothers, the two 1970 Grateful Dead albums, Townes, Gram, and whomever else I've just failed to mention, it's usually me who brings up Skip Spence, Bob Mosley, Jerry Miller, Don Stevenson, and Peter Lewis.
There has been so much written about this band and its legacy that there's probably no need to rehash their quick rise and fall, mental health problems, the lawsuit that lasted for over 30 years, or the many times they've reunited and reconstituted. You're either are old enough to know the story or young enough to know how to search for it.
Perhaps one of the most unique aspects of the group was their ability to pull together multiple elements of American roots music, including blues, jazz, rhythm and blues, introspective folk, and country. With three guitarists standing out front and five vocalists and songwriters, they presented themselves as a solid and cohesive band both onstage and in the studio. Their discography is filled with early Americana nuggets, and the last studio album of original material, Legendary Grape, is now 30 years old.
While Skip Spence was probably best known for his short time with Jefferson Airplane, his struggles with schizophrenia, and his critically acclaimed solo album, Oar, his career had already ended when he passed on from lung cancer in 1999. And now, 52 years after their self-titled debut was released, Moby Grape's surviving members are still active in making music as they approach their mid- to late-70s.
This past summer Peter Lewis released The Road to Zion, his third solo recording in over five decades. His backstory before the Grape is probably the most interesting: He was the son of the famous actress Loretta Young, was raised in Los Angeles, is the cousin of master musician and Jackson Browne collaborator David Lindsey, and was an Air Force veteran who worked as a pilot until he caught the Byrds opening for the Stones and decided to form a band.
Many of Lewis' songs in the Grape's catalog featured fingerstyle guitar and leaned toward country and folk, and The Road to Zion offers up similar fare. Some of the songs sound as if they could have been outtakes of Moby Grape '69 or Truly Fine Citizen.
Drummer and vocalist Don Stevenson came out of the Pacific Northwest with guitarist Jerry Miller in a band called The Frantics. Through the decades he's continued to drop in and out of the various incarnations of the band, but his main gig was as a highly successful salesman for a resort timeshare. Several years ago he moved to Toronto to be closer to his grandchildren, and he began a second life as a subway busker. As a participant in the Toronto Transit Commission's Subway Musicians Program, he's one of 75 musicians who fan out to stations throughout the city. Here's a feature story on him from a few years ago.
Miller — often confused with the other Jerry Miller who has played with Eilen Jewell's band — is based in Tacoma, Washington, and has never stopped performing and touring. Miller is one of the finest "white boy" blues guitarists of the 1960s, often throwing in jazz chording and country twang to enhance his distinctive sound. He's participated in every version of the Grape, including the one from a couple of years ago with Skip Spence's son Omar sitting in for dad and playing at SXSW.
Bass player and soulful singer Bob Mosley has been a bit harder for me to get a recent update on. He quit the band in 1969, joined the Marines, and was discharged after several months for medical reasons. He and Spence rejoined the other three in 1971 for 20 Granite Creek and played a few gigs together. Throughout the 1970s and '80s Mosley played off and on with the Grape, was in a band called Fine Wine, and for a short time in 1977 he played in The Ducks with Neil Young.
In 1991 the band called it quits (again), and Mosley's deteriorating emotional state due to paranoid schizophrenia eventually left him homeless and living on the streets of San Diego. Peter Lewis is credited with finding him in 1999 and moving him up to Santa Cruz to get treatment and begin playing again. He rejoined a new version of the Grape and did weekly gigs for years with veteran country artist Larry Hosford, and later with Dale Ockerman of the Doobie Brothers. He continued to write songs; his last release was an album titled True Blue in 2005.
To add a footnote, Lewis' daughter Arwen released a mostly acoustic tribute to the Grape in 2015 that is worth tracking down. Closing out this column, here's Mosley playing with members of Buddy Holly's Crickets and Elvis' backup band.
---
Many of my past columns, articles, and essays can be accessed here at my own site, therealeasyed.com.  I also aggregate news and videos on both Flipboard  and Facebook as The Real Easy Ed: Americana and Roots Music Daily. My Twitter handle is @therealeasyed and my email address is easyed@therealeasyed.com
---