EASY ED'S BROADSIDE: Leonard Cohen Film Gives Fuller View of Love Story
Posted On January 17, 2020
---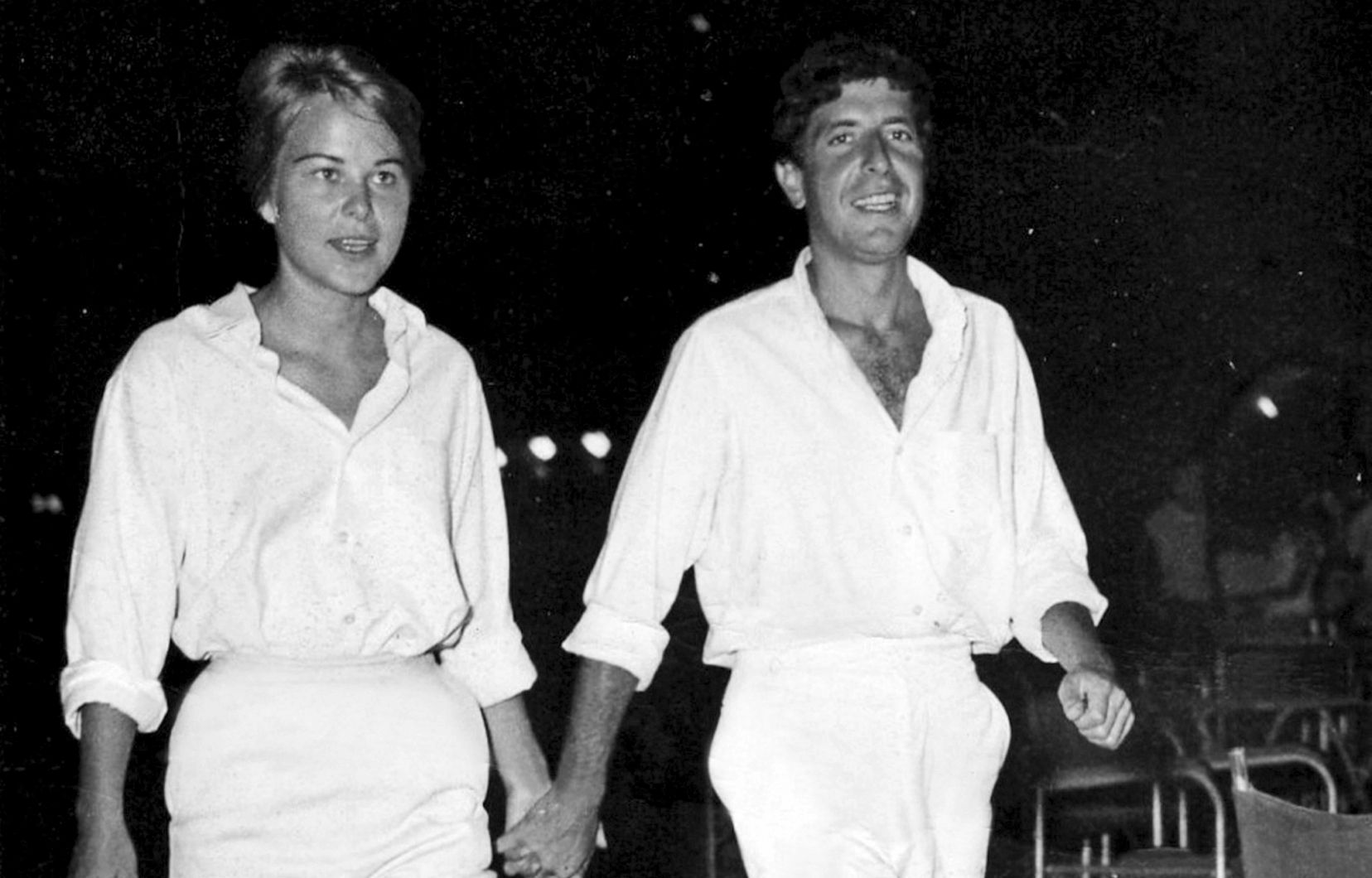 Screenshot from 'Marianne & Leonard: Words of Love' / Roadside Attractions
When Nick Broomfield's documentary about the relationship between Leonard Cohen and Marianne Ihlen was released last July, it quickly jumped to the top of my "must see" list … but fell to the bottom within a week. Part of the reason was that the reviews for Marianne & Leonard: Words of Love were mixed, and the retelling of a love story that I'd already known of, although not in great detail, simply held little interest for me at that moment.
This week I noticed that it was added to Kanopy, a movie streaming service that is available to universities and patrons of sponsoring public libraries. I saw it had a runtime of only 97 minutes, so I pressed that play button. Before I begin what I imagine will turn out to be a review of sorts, I think it might be best to start with a short clip from another film project: Leonard Cohen on Hydra – Songs and Tales of Bohemia.
It's always troubled me a bit through the years that whenever Ihlen's name comes up in regards to Cohen, whether in an interview, profile, or biography, she is always described as his muse. While I understand the concept of someone who artistically inspires someone else and I know that it goes back to Greek and Roman mythology and the nine goddesses, my impression has been that it also has the elements of male dominance and female subservience.
Cohen was an established poet and author from Montreal when he went to Hydra, a Greek island, and eventually bought a home. When he arrived in 1960 it was a community of locals, artists, and expatriates that offered a hedonistic lifestyle of open relationships and experimentation in sex and drugs. Norwegian author Axel Jensen and his wife, Marianne, had moved there in 1957, and she and Cohen grew close romantically. Eventually she moved in and they lived together with her young son, Little Axel.
Throughout the '60s, Cohen wrote and published several novels and books of poetry, often returning alone to Montreal to promote them and visit family and friends, but financial success eluded him. In 1966 he decided to focus on songwriting, and he moved to New York to connect with the folk music scene, leaving Ihlen. Before leaving Greece, he wrote "Bird on a Wire" and "So Long, Marianne." He also had written a song titled "Suzanne" that his friend Judy Collins recorded, and it became a hit single. Collins' introduction and promotion of Cohen as a performer somewhat parallels the assistance that Joan Baez gave to Bob Dylan's early career.
In the film, as Cohen's popularity surges and he begins to tour at the end of the '60s, the focus shifts from the love story to showcasing a period of what can only be described as his unabated sexual addiction and extreme drug abuse. The interviews of fellow musicians and friends about that time period are not flattering. Over the next several years, Cohen and Ihlen continued to connect romantically, even when he was involved in other relationships, yet their time together slowly wound down from months to weeks to days, until it finally came to an end. Ihlen eventually left Hydra, moved back to Norway, and began a new family and life.
The final third of Marianne & Leonard offers a condensed story of what transpires separately in their lives over the next four and a half decades, and Broomfield manages to thread the needle for one of the most touching endings to a film I've ever seen. It's a 97-minute ride that captures much cultural and musical history and offers a close view of the intricacies of secret and sacred relationships and the emotional moments we hold onto forever.
Cohen's story of moving to a monastery for a life of servitude and solitude, and having his life savings stolen while living on Mt. Baldy in California, is often told. His latter years are feted for his comeback to the stage, the albums he released, and extensive touring at an advanced age with youthful joy, humor, and vigor. And like us all, he was a complex and imperfect person who vacillated from lovable rascal to inglorious bastard. My suggestion is to catch this one if you can.
---
Many of my past columns, articles, and essays can be accessed here and at my own site, therealeasyed.com. I also aggregate news and videos on both Flipboard and Facebook as The Real Easy Ed: Americana and Roots Music Daily. My Twitter handle is @therealeasyed and my email address is easyed@therealeasyed.com.
---