EASY ED'S BROADSIDE: I've Lost My Mind But Found My Music
---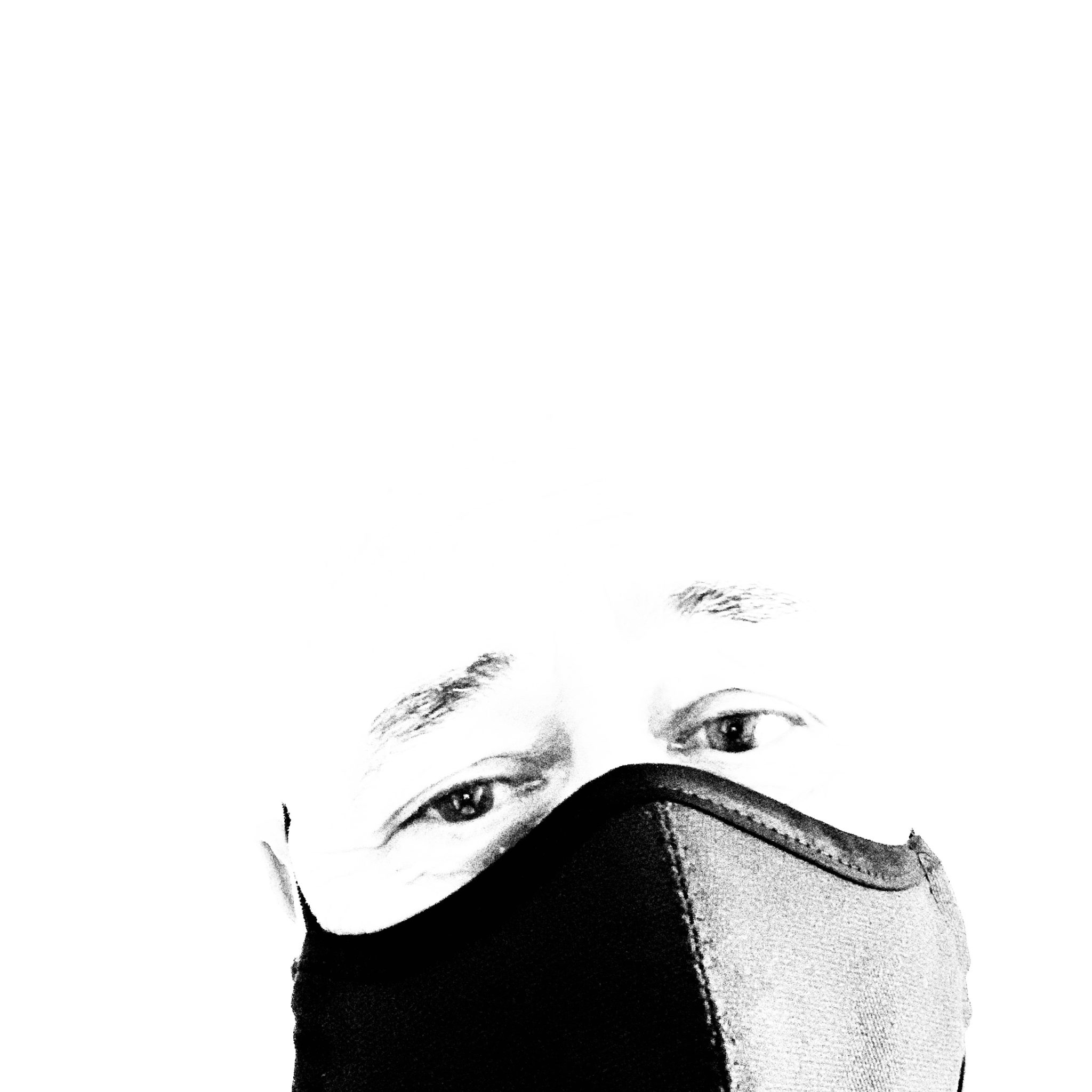 This year my birthday happened to fall on a Saturday in February, the 22nd if you need to know, and at my age it's not something I tend to celebrate any longer. I went to work as I usually do, spoke or texted with my two sons, got nice messages from both my high school girlfriend and first wife, and hopped a train into Manhattan. I grabbed dinner at a fast food dumpling restaurant with filthy floors, walls, and tables, and headed over to Town Hall to watch the Live From Here broadcast. The musical guests that night were Nathaniel Rateliff, Haley Heynderickx, and Aoife O'Donovan. Author Rachel Syme read an essay or two that were mildly interesting, and there was a set from comedian Josh Gondelman. As he does, or I should say did, host Chris Thile yelled out "ahoy" several times and the audience seemed to love screaming it back at him. To this day it remains an unsolved mystery.
On that same day, just a two or three mile walk from my apartment, congregants of Temple Young Israel attended Shabbat services and one man who attended who tested positive for coronavirus the week after, but not before attending a funeral and bat mitzvah. Within a few days the 50-year-old man was hospitalized in serious condition, and 10 days later all of the members and guests at the temple who attended on those particular days were ordered to self-quarantine. The New York suburb, known to many as the home of Rob and Laura Petrie from The Dick Van Dyke Show back in the '60s, closed the schools in fear the virus would spread locally.
When I went to work on March 8, the region was buzzing with news that more people had tested positive and my boss was concerned enough to suggest I go home until more news became available. I was out the door in a flash, but within a few hours I was back in Manhattan to see Coal Country, the play about the 29 miners who worked for Massey Energy and were killed after an explosion. It played in a very small theater downtown, and Steve Earle provided the music. A powerful and well-written show with excellent reviews, within a couple of days it was forced to shut down, and Earle left town with his son John Henry to stay at his home in Tennessee.
My place of business shut down three days later, and since then I have been working at home, more or less isolating in my apartment with my youngest son and his girlfriend, leaving only for late night walks and food shopping. Of course, we all know now that New York and the surrounding states were heavily impacted for months by the virus, and we remain fearful of a return as we watch the surges throughout the South and West. Here we wear masks and work hard at socially distancing. It's not a political statement, it's life or death.
If you've lived through this like we have in New York, unless you're a complete moron, you understand that the virus won't magically disappear one day, and that it takes constant vigilance to stop its spread. We too have our homegrown groups of folks who believe that being asked to wear a mask to protect family, friends, and neighbors is akin to demanding that they surrender their automatic rifles. I consider them simply just another cult, not unlike those in Jonestown or in Waco. There is a sickness in America far beyond the virus, led by a dangerous man who will have us believe everything is a hoax, and only he alone has the power to restore this country to his fractured vision of greatness. Yes, these are troubled times indeed.
This week marks my fourth month working from home, and the best thing about it, beyond staying safe, is that from morning to night I get to listen to uninterrupted music. My office/bedroom has been refitted with a high-end delivery system that usually runs for 12 hours a day. It's been a time to discover new music, visit songs I have forgotten about, and explore sounds far beyond my usual boundaries. In my role here at No Depression, I've been staying in touch with musicians and support teams who work to bring us live music, and it's a completely sad and unsustainable disaster.
Concerts at local drive-ins as you sit in your car or the endless livestreams that have turned a cold visual medium into a colder one are not working. I know of zero music festivals or events in 2020 that haven't been canceled, nor any tour dates not hanging by a thread. It initially seemed as if we were all waiting for something to happen. There would be a vaccine soon, it would all be a big joke, it wasn't as bad as people said, and unless you're my age you don't need to be concerned. Hello Miami, meet Houston.
Steve Earle said something a month or two ago that has truly stuck with me. Although this isn't verbatim, his point was that art and music are the first things to go in times like these, and the last things that will come back. He ain't wrong. The neon lights of Broadway are dark until at least 2021. Newport will remain the sleepy little village of one-percenters for a few extra weekends this summer. Clubs long ago likely stopped paying rent and salaries, and that federal aid they were waiting for? A couple million went to Kanye West for his clothing business and some ended up with Trump's lawyer's firm. Shocking, isn't it?
I bought Mary Trump's book this week, not because I expect it will tell me something I don't already know, but simply to confirm what I do. This experiment in reality show governing might not yet be over, but if we do it again can we at least pick someone who isn't a sociopath, who doesn't have a narcissistic personality disorder and learning disability, or is not a pathological liar with delusions of grandeur?
Here's a dream, one that I'm sad that will never happen. Imagine a speech in the Rose Garden that starts out like this: "While we struggle with a terrible pandemic and search for new ways to go forward, we can't simply work on the economy, schools, sports, or my upcoming re-election. Our country has also offered a tapestry of talent from music and the arts, literature and science. We will never neglect these areas, and we will find new ways to encourage their growth in this new paradigm." I'll be waiting for that day, until I die.
---
Many of my past columns, articles, and essays can be accessed here at my own site, therealeasyed.com. I also aggregate news and videos on both Flipboard and Facebook as The Real Easy Ed: Americana and Roots Music Daily. My Twitter handle is @therealeasyed and my email address is easyed@therealeasyed.com.
---