Do You Ever Think of Me? Friends Remember Songwriter Fred Neil
Posted On December 11, 2018
---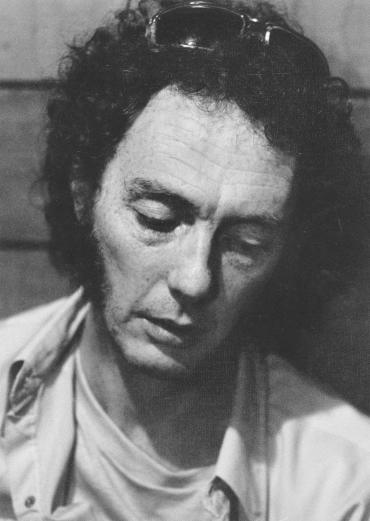 Though Stephen Stills and a handful of other musicians have spoken reverently for decades about the music of the late reclusive 1960s singer-songwriter Fred Neil, Neil has remained unknown to most music fans.
His life was largely a mystery after he stopped performing in the early 1970s and left New York for a life in Florida, but he may finally be getting his due. A recently released tribute album, Everybody's Talkin': A Tribute to Fred Neil, and a growing number of musicians both young and old are singing his praises.
To reveal more about Neil's life and work, No Depression tracked down some of his friends, as well as various musicians who appreciate his songs.
Ric O'Barry, the founder and director of the Dolphin Project, was Neil's best friend. O'Barry, with help from Neil and Stephen Stills, started the Dolphin Project, a nonprofit organization dedicated to the welfare and protection of dolphins, on Earth Day in 1970 in Coconut Grove, Florida.
"The Dolphins," released first as a single in 1966, is arguably Neil's best song, though "Everybody's Talkin'" became far more popular after Harry Nilsson covered it on the Midnight Cowboy movie soundtrack.
Neil's love of dolphins stemmed in part from his experiments in communicating with the animals through music, says O'Barry, who worked as a dolphin trainer. Neil played his 12-string guitar for the dolphin who played Flipper in the popular TV series of the same name, and, when he played certain chords, the dolphin swam up, studied the instrument, and tapped it. The dolphin touched the strings, followed them up the fretboard and actually "chimed" them, O'Barry says. "In a scene of role reversal, Fred became the observed, and Flipper became the observer."
Neil was "one of the pioneers who changed public opinion about dolphin captivity," O'Barry adds. "He was very reclusive and shy and never wanted to be mentioned in the Dolphin Project press releases. He was truly humble."
Ten years before the launch of the Dolphin Project, O'Barry first met Neil in a Coconut Grove saloon.
"He was playing next door at the Gaslight Coffeehouse with Odetta," O'Barry says. "I didn't have any initial impressions. Odetta later told me she only heard two voices that had perfect pitch — Paul Robeson and Fred Neil. Fred was a good friend, a brother for about 50 years. As neighbors in Coconut Grove, we sorta went through life together: marriages, divorces, children, births, deaths, broke, rich, ups and downs."
Neil, who was born in Cleveland, raised in St. Petersburg, Florida, and died in Key West in 2001, spent much of the 1960s in New York, playing in various clubs and releasing a handful of albums. He released five singles between 1957 and 1960 and was backed by Karen Dalton and Bob Dylan — on harmonica and vocals — at Cafe Wha? in 1961.
Three Neil songs appeared on a 1963 compilation album, Hootenanny Live at the Bitter End. A year later, Neil released a duo album, Tear Down the Walls, with Vince Martin on Elektra. Elektra released Neil's first solo album, Bleecker & MacDougal, in 1965 with backing from John Sebastian on harmonica and Felix Pappalardi on bass. The folk and blues album has touches of rock and jazz and includes three of Neil's best songs, "Little Bit of Rain," "Other Side of This Life," and "Candy Man."
A self-titled solo album followed in 1966, and, like the previous release, was critically acclaimed. Some call it a masterpiece. It contains "The Dolphins," "Everybody's Talkin'," and "I've Got a Secret (Didn't We Shake Sugaree)."
Two subsequent albums, 1967's Sessions and 1971's Other Side of This Life, had their moments but couldn't reach the standard set by the previous albums. Neil then largely abandoned his music career and took refuge in Florida.
"That might have been more about abandoning New York City and hard drugs," O'Barry says. "He replaced that with dolphins and the sea. He never used hard drugs again. The sea has healing properties — not so much New York City."
Eric Andersen, who was a budding folk artist when he met Neil in Greenwich Village, believes there's another reason Neil left the music scene for Florida.
"He came from Tin Pan Alley," says Andersen, another brilliant singer-songwriter who sings a beautiful cover of "The Dolphins" with John Sebastian on harmonica and guitars on the new tribute album. "The folk thing came later. He always wanted to disappear, and, when he finally had enough money, he did."
Andersen says he recorded "The Dolphins" because of his love for Neil and his deep feelings for the song. He adds that he didn't need much convincing, because he and Neil swam with dolphins in Miami in 1972.
"In my book, 'The Dolphins' had the wisest lyrics ever written or contained in a song," Andersen says before reciting the song's lines. "'I'm not the one to tell this world how to get along / I only know the peace will come when all hate is gone. / I've been searching for the dolphins in the sea …This old world may never change the way it's been / And all the ways of war can't change it back again / I've been searchin'… '
"Think about that!" Andersen exclaims. "Simple can be wise, because simple can be true!"
Andersen believes he first met Neil at a Greenwich Village club called the Night Owl.
"I think Bob Dylan and I walked over to the Night Owl to find him out, and Bob introduced me to him," Andersen says. "Bob had played with him in the early days. After hearing three notes, I knew Fred was the real deal, and I took to him right away. And he seemed to like me. Later, we did a TV show together in Canada that Oscar Brand hosted. It was there we really hooked up."
Roger Bartlett, who covers Neil's "Mississippi Train" on the tribute album, never met him. Bartlett once played in a duo with Jimmy Buffett and was the original guitarist of Buffett's Coral Reefer band. He was asked to contribute a Neil tribute song by Jim Wurster, the manager of the Miami-based independent label Y&T Music, who came up with the idea for the tribute album.
"When I heard about the purpose of the album and who was participating, I jumped on board," Bartlett says. "By the time I accepted, Fred Neil's most well-known songs were taken. So I went searching through his catalog. When I heard the funky, one-chord song, 'Mississippi Train,' I was smitten."
Wurster also never met Neil but saw him perform in 1974.
"I saw Fred play when I was in college, and I was just fascinated with the man," Wurster recalls. "I was fascinated by his unique style of playing his 12-string and his baritone voice. All the events where I saw him play were benefits for the Dolphin Project. I'm a nature person and have always been fascinated with dolphins. I love to go out in a boat, pull up near a pod of dolphins, turn the engine off, and just listen to them.
"It's a very a magical experience, and, when I saw Fred perform, I got the same feeling. From what I have been told by Fred's buddies, he had a connection with dolphins. It was almost like he was one himself. The purpose of the compilation was twofold: Carry on the legacy of Fred's music and raise awareness and funds for the Dolphin Project."
In addition to Neil's landmark songs, his legacy also includes his influence on Stills, Andersen, David Crosby, Tim Buckley, The Band, and others, Wurster says.
"The story goes that when Crosby, Stills and Nash first got together they were going to call themselves The Sons of Neil, but Fred nixed the idea," Wurster says.
Andersen says Neil showed him the importance of a soulful delivery when singing. "It was always more about the emotion and soul than the attitude," Andersen says.
Florida-based Valerie C. Wisecracker, who covers the song "Bleecker & MacDougal" on the tribute album, says she has been performing Neil's songs since she was a child. She never met Neil but played with Vince Martin, Neil's former partner, who died in July.
"I started writing songs when I was about 8 years old," Wisecracker says. "Then, in 1965, my friend's beatnik mom and dad turned me onto Freddie's music. Tear Down the Walls with Vince Martin simply floored me. My mom went out and somehow found me the album for my 12th birthday. I was totally obsessed with Freddie's music. Still am!"
Many music fans, though, don't know Neil's name, and he has never gotten the recognition his musical talents deserve.
"From everything I've heard from Freddie's friends, I don't think he was looking for recognition," Wisecracker says. "He played because it was in him. He never sought out fortune and fame. I think he made his music his way, and that was that. He got recognition by the people around him and, over the years, has kept a large group of dedicated followers. Hopefully, this new release of his songs will generate some new interest and expose more folks to his genius."
---