In the Deep End With … The Brother Brothers
---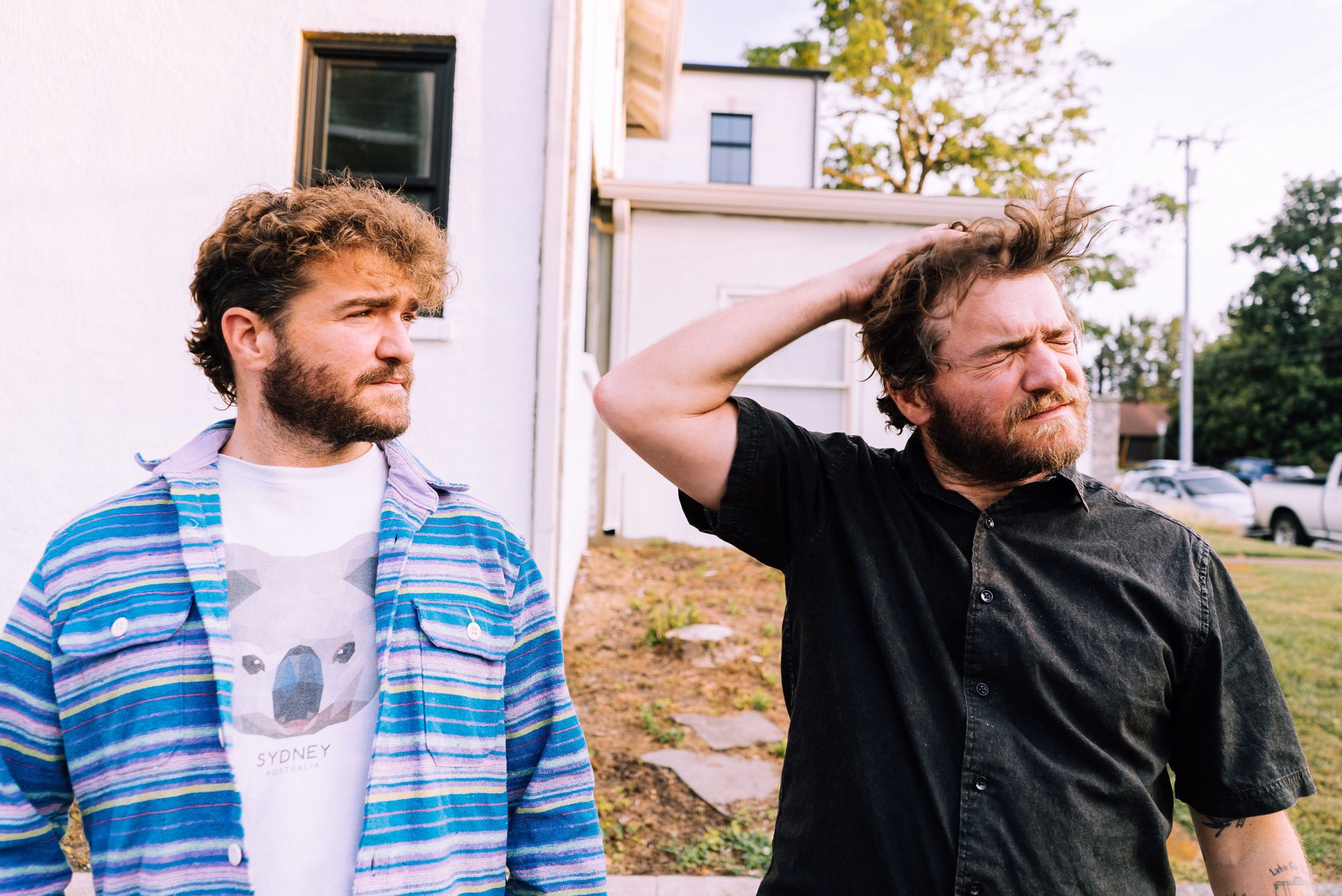 Adam Moss, left, and David Moss of The Brother Brothers
Twin brothers Adam and David Moss have been singing together their whole lives, working out harmonies as young as age 6 as they sang along with The Beatles' "I Will" at bedtime.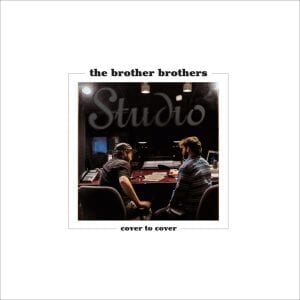 As they got older, they started writing their own songs to harmonize to, and after some time performing separately with other bands, they decided to make music together again, dubbing themselves The Brother Brothers. Signed with Compass Records, they released their first full-length album, Some People I Know (ND story) in 2018, followed by last year's Calla Lily (ND review). Both presented innovative originals that pulled from the brothers' diverse influences and showcased their close harmonies and instrumental talents.
But along the way, songs by other artists stayed with them, embedded in childhood memories, discovered in conversations with friends, honed during soundcheck. And amid the time for reflection the Moss brothers found during the pandemic shutdown, they decided to record those songs, drawing out each selection's strengths even as they added their unique sound to them.
The result is Cover to Cover, a dozen songs that span decades and genres but, under the Mosses' guidance, fit together for one beautiful listen.
"I Will" is in there, as is Robert Earl Keen's "Feelin' Good Again," a call back to the brothers' early musical years in Austin, when going to Keen shows together was a tradition. Tom T. Hall's "That's How I Got to Memphis" was the result of a musical rabbit hole after the brothers heard other songwriters rave about him, and Judee Sill's "There's a Rugged Road" similarly sprang from a tip from a friend.
Friends are present on Cover to Cover as musical guests as well, including Sarah Jarosz, Alison Brown, Michaela Anne, and Lake Street Dive's Rachael Price.
For our "In the Deep End With …" series, we asked Adam and David Moss about their approach to covers. Like selecting someone else's song to interpret, which often starts as a simple decision that can reveal more complex motivations, our questions start on the surface but then go a little deeper.
How did you choose the songs that made the cut for Cover to Cover?
We had a long list of songs we always wanted to do, and we basically put them all under our fingers and in our voices, and the ones we liked we kept. It was important to us to record songs that we not only loved (which are so many songs!) but also ones that we could speak and that we felt resonated with what we wanted to say and felt right coming out of our hearts and mouths.
In press materials for Cover to Cover, you mention that Jackson Browne's "These Days" is "possibly the reason we got together as a duo." What's the story there?
It's simply the song we never had to rehearse. We both knew it, both loved it, and just always sang it together. It was our soundcheck song ever since we started performing together in 2016.
Why cover a song (or, in the case of Cover to Cover, a whole album of them)? Do you think of it as a tribute? An improvement? An update?
That's a simple question with a complicated answer. It's definitely a tribute, in no way an improvement, and in no way an update. You could say it's a reminder, or a flattery. It felt like the right time to honor some of the songs that made us the musicians we are today, and when we learn we perform and what we perform we often like to record.
In addition, COVID-19 has been crazy, and the music industry is overwhelmed and so are people, we believe. So we thought it was a good time to take stock and sit back, reflect on the past, and that which has already been expressed.
What, to you, makes for a successful cover of someone else's song? 
Our mission when covering a song is to make an old song new, while giving it the ultimate respect that it deserves, so that it can come to life for new listeners and be enjoyed in a new way to lovers of the original version.
Early in the pandemic, you both left New York City, David for a nomadic stint in a camper and eventually Florida and Adam for Santa Barbara, California. Did new places and a new pace of life change your musical and/or creative processes at all?
COVID and the forced pause, more than a change of environment, has changed our creative and musical processes in a big way. It was a huge moment to reassess and face demons. When everything stopped we were left only with ourselves and our art, and we were forced to answer the question of why were we doing this, and is it worth it. It hasn't been easy, but every time, the answer is yes.
People talk a lot about your lives as twins, and how twin harmonies are maybe the only thing closer than brother harmonies, etc., etc. What do you think people get wrong about twin life (and/or twin music), and what do you wish they knew?
People don't often realize that this is the only life we've ever known. We don't have a basis for comparison as to what it's like to grow up NOT as a twin. It's our only reality. Our identities and lives may be tied to each other; however, we have our own lives, paths, strengths, and weaknesses. Life as a twin is the same as life in general. Hard a lot of the time with moments of great joy and accomplishment.
The Brother Brothers' Cover to Cover was released Aug. 5 via Compass Records.
---