CROWDFUNDING RADAR: Producers Add Power to Projects
Posted On September 2, 2019
---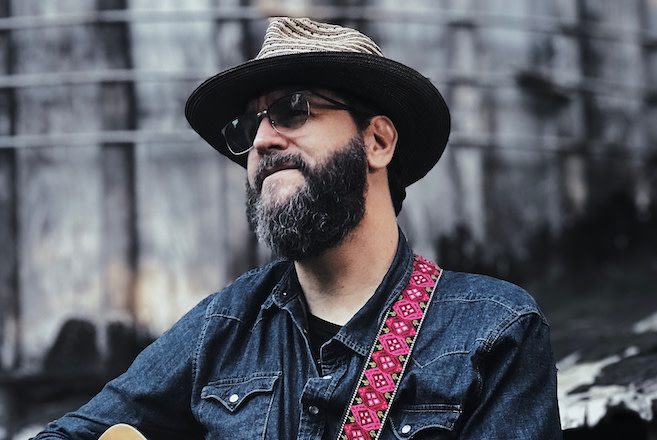 Kenny Roby
Carl Jung coined the term "synchronicity" to describe "meaningful coincidences," such as thinking of someone and then seeing them the same day. While I'm not sure I subscribe to the concept of synchronicity, except as a really good album by The Police, I had one of those moments of "meaningful coincidence" when preparing for this week's column, and it wasn't a happy one. Researching a campaign by an artist whose new album was being produced by Neal Casal was how I learned that Casal had died the day before. Known widely in the roots community for his work with Chris Robinson Brotherhood, Hard Working Americans, and countless other projects, Casal was also a skilled producer, whose last tweet before his death was to promote the campaign I was researching. This week, I'm going to feature three projects with well-known producers, starting off in honor of Neal Casal with the project he felt so strongly about.
Kenny Roby – Untitled New Album (click here to view project)
6 String Drag frontman Kenny Roby's new album, which is currently funding on Indiegogo, was scheduled to be produced by his good friend Casal. Casal and Roby go way back, even recording a live album together in 1999. Scheduled to begin recording in September, Roby's album is now without a producer, but still features a strong cast of players including Jeff Hill (Chris Robinson Brotherhood, Rufus Wainwright), John Lee Shannon (Zephaniah O'Hara), and Arthur Vint (Scott Bradlee's Postmodern Jukebox). Backer rewards include the album in digital, CD, and vinyl formats; Roby and Casal's long out-of-print Black River Sides collaboration; an autographed test printing of the new album, and prints of some of Neal Casal's great photos of artists like Jason Isbell and Phil Lesh.
Kitchen Dwellers – Muir Maid (click here to view project)
When talking about Kitchen Dwellers, you'll read a lot of genre labels with the suffix -grass. Bluegrass, jamgrass, newgrass, or the genre created for them by their fans, galaxy grass. The psychedelic-tinged progressive bluegrass from these Montana-based artists' has won them national acclaim and opening slots on tours with the likes of Railroad Earth, Greensky Bluegrass, and the Infamous Stringdusters. Muir Maid, funding now on Kickstarter, is being produced by Chris Pandolfi from the Stringdusters, and the campaign promises some talented, if unnamed, friends coming aboard to help out. Backer rewards include the album in digital, CD, and vinyl formats; a never-before-released live album; a Muir Maid koozie; a pin available only to Kickstarter backers; and a music lesson from the band member of your choice.
Matt the Electrician – Untitled New Album (click here to view project)
It's been a while since Austin-based roots artist Matt the Electrician actually was an electrician. After a dozen albums into his career and an increasing number of rotations on television, movies, and radio programs, he might be better described as Matt the For-Real Professional Musician. But Matt the Electrician has always kept the DIY style that made him refer to himself by that blue-collar moniker, producing or co-producing all of his albums. For his new album, however, he decided to try something different, recording with "a (capital P) Producer." And boy did he hit a home run, snagging producer Tucker Martine, who has helmed some of the best sounding albums of the last decade, by artists like My Morning Jacket, Aoife O'Donovan, case/lang/veirs, and The Decemberists. But while Matt the Electrician might be moving slightly away from his DIY style, one thing that isn't changing is his commitment to remaining independent — hence the Kickstarter campaign to fund the new record. Backer rewards include the album in digital, CD, and vinyl formats; a thank you "merit badge"; a custom, one-of-a-kind acoustic rendition of one of Matt's songs on vinyl; and a chance to hang out with him for coffee and conversation at a tour stop in your city.
---