CROWDFUNDING RADAR: 'Creepy Songs,' Acoustic Rush Covers, and More Projects Off the Beaten Path
Posted On February 20, 2023
---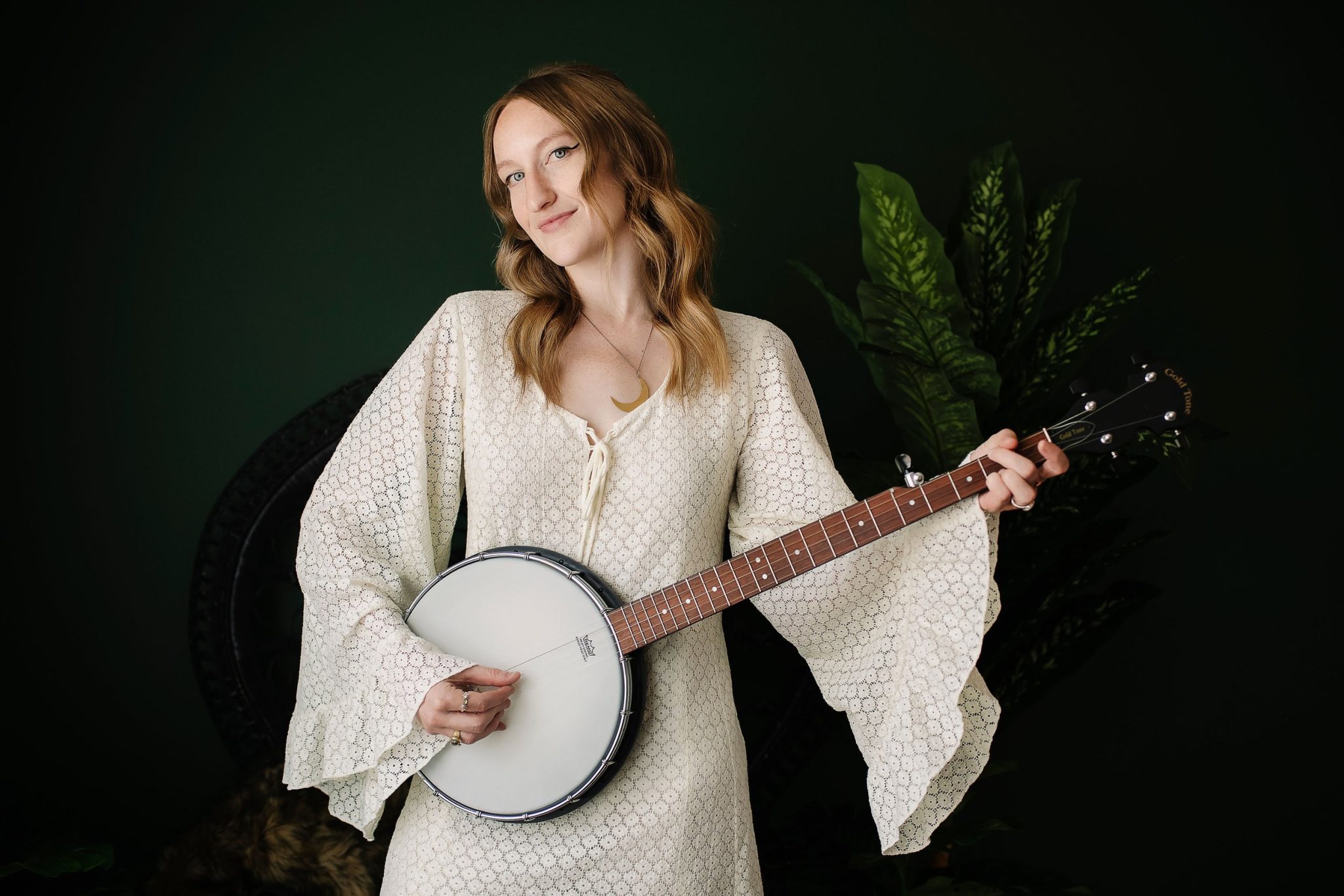 Iris Marlowe
A while back I attended a Todd Snider and Chicago Farmer concert, and during one of Snider's famous "as much as 16 minutes between the songs" monologues, he noted that the music he and Chicago Farmer make is now labeled as "Americana," whereas for much of his career it went by a different label: "unsuccessful country." Snider has been pretty successful in his career, but he's not wrong that much of what gets labeled Americana is really music from genres like country, blues, folk, or punk that's just a little too far adrift from the safety of the middle for radio programmers to take a chance on. Those are the projects that tend to interest me most. Why listen to the hundredth song about a tractor when you can dive into the world of blues songs about biblical figures, country songs influenced by horror movies, and acoustic covers of progressive rock songs?
Iris Marlowe – New Album (click here to view campaign)
Given my love of music on the oddball side of the norm, you can be sure this sentence in Marlowe's Kickstarter story got my attention: "My music is heavily inspired by my love of horror films, the occult, and love of classic country western music." That would probably get labeled Southern Gothic by some, but I prefer Marlowe's label, "creepy songs." Her dark and atmospheric story songs remind me a bit Honeyhoney or Karen Elson. There's no doubt it's country, but it's country that lives down the shadowy dirt road leading to a house that might be haunted. While this is Marlowe's fourth album, it's her first Kickstarter campaign. To reach her modest $2,300 funding goal, Marlowe is offering a number of backer perks, though oddly not the album itself. You can get a handwritten thank-you card, a signed 8×8 photo of one of her previous album covers, a handwritten collage of lyrics to a Marlowe song of your choice, or a private songwriting session.
Jonny Akamu – David's Blues (click here to view campaign)
Everyone, religious or not, has likely heard of David, the guy who killed the giant with a rock and later became one of the Bible's more famous kings. What you may not know (I didn't) is that David was also a musician and prolific songwriter. He is believed to have written approximately half of the psalms in the Book of Psalms. Various faiths have done musical interpretations of the psalms that range widely in style but not, to my knowledge, in the style of the blues. Enter Jonny Akamu. A guitar teacher from Seattle, Akamu is writing a blues album about David and incorporating some of David's own words into a musical style more often known for cheating spouses, hard times, and faithful guitars. To reach his $7,000 Kickstarter goal, he's offering perks including a custom blues song, a private guitar lesson, and a private acoustic concert of improvised blues songs. The album is currently being offered only in a digital version, with an additional $5 donation tier for those who want to support it but stream.
Leoni Jane Kennedy – New World Woman (click here to view campaign)
As a long-running arena rock band, Rush has been covered by artists across many genres. A solo acoustic guitar is not the first thing that comes to mind when interpreting a progressive rock power trio, but that's what Leoni Jane Kennedy is doing. She's been a part of the Rush community since doing an acoustic rendition of "Xanadu" at a Rush convention at age 15 and is pulling from the knowledge of that community to choose Rush songs that can fit her style. While there is one of Rush's smaller hits on the album ("Mystic Rhythms"), on New World Woman she's delving into the band's deep cuts for songs like "Available Light" and "Kid Gloves" for the remainder. To meet her $6,000 funding goal, Kennedy is offering the album in digital, CD, and vinyl formats. She also has merchandise like shirts, mugs, and badges as well as a virtual hang, a custom song written in the style of Rush, and an online "house" concert.
---