CROWDFUNDING RADAR: Casting a Wide Net for Roots Music Campaigns
Posted On January 17, 2022
---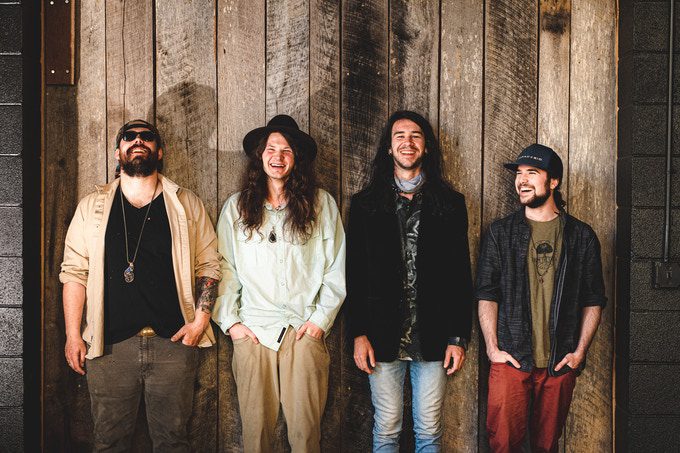 Sicard Hollow
Over my years of doing Crowdfunding Radar, there have been weeks when there just haven't been many interesting new campaigns launched and, in those times, I've been very thankful for the broad tastes of roots music fans, which gives me license to dip into projects with tinges of jazz, blues, punk, and everyone's favorite undefined genre, "world." It's always slowest in January, as campaigns trickle out after the holidays. So, because the muses have a sense of humor, my quest to find three worthy campaigns by casting a wide net in the winter quiet brought me what might be the most straightforward trio of roots albums I've featured here in some time. I've got two bluegrass albums, albeit on the opposite poles of "traditional" and "progressive," plus a new campaign by one of the purest vocalists in the folk and Americana scene.
Sicard Hollow – Untitled Second Album (click here to view campaign)
It's hard to believe that progressive bluegrass was once considered unwelcome by many in the roots community, that there was a time when roots gods like Sam Bush and Béla Fleck were subversive influences. Now, thanks to Newgrass Revival and later artists like Yonder Mountain String Band, progressive bluegrass is considered not an affront to the memory of Bill Monroe but rather a hyper-caffeinated variation. Nashville's Sicard Hollow is a young band whose high-energy shows both in the Music City area and at jam-oriented festivals like Summer Camp have increased their profile considerably. Now, after a successful debut album followed by a live album, they've taken to Kickstarter to fund their second studio album, produced by Bruce Hornsby & the Noisemakers' John Mailander. Backer perks for this campaign include the album in digital, CD, and vinyl, with all three including the digital version before release day; a backer-exclusive T-shirt, and a private livestream concert.
The Ruta Beggars – Ever-Changing (click here to view campaign)
Progressive bluegrass may now be welcome in the family, but that doesn't mean more traditional bluegrass has died out. In fact, it seems like more young artists are discovering those old styles and building original songs to add to them. That's where The Ruta Beggars live. In addition to having one of the coolest names I've run across in a while, these five Berklee students have the instrumental and vocal traditions of bluegrass down perfectly enough that they could fit into a mid-'70s Grand Ole Opry lineup without a single hard stare. The group is currently funding their debut album, Ever-Changing, with a $15,000 goal. Backer perks for the campaign include the album in digital and CD formats with early digital access, a postcard mailed from one of their tour stops, a digital archive of rehearsal and demo recordings of the album's songs, and the chance to join them onstage to play a song.
May Erlewine – Tiny Beautiful Things (click here to view campaign)
I discovered May Erlewine via one of her numerous collaborative projects, The Sweetwater Warblers, and have been in love with her voice since. The word "pure" gets thrown around too much in roots music, but Erlewine is an artist for whom it isn't hyperbolic. Her new album, Tiny Beautiful Things, is named for a book by Cheryl Strayed that has significant meaning for Erlewine and its meaning, and connection, that are the themes of the album: those personal moments that get you through life's bumps, such as, say, a two-year long global pandemic. The campaign has an ambitious $40,000 funding goal but as of this writing is already a third of the way there with 18 days to go. The album is on offer in digital, CD, and limited-edition vinyl. Other backer perks include a "live album tour" stream event where Erlewine will play songs from the album and talk about the writing and recording of them; a chance to be one of the first people to listen to the album, delivered within 24 hours of the campaign's close; and a framed copy of the original handwritten lyrics to the album's title track.

---