CROWDFUNDING RADAR: Americana from Far and Wide
---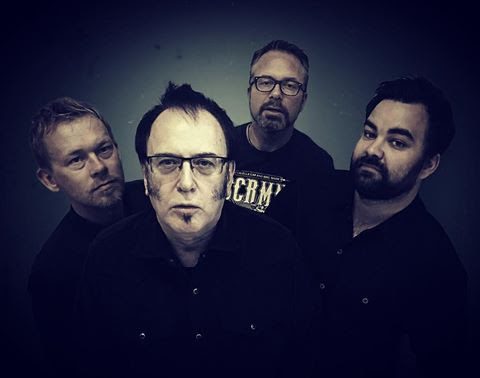 Billy T Band
Since my last column, the initial lineup for AmericanaFest was released and, as I have done every time I've previewed the festival for various outlets since 2010, I emphasize just how international AmericanaFest, and Americana itself, really is. While I love the genre and I love the festival, my biggest worry about Americana as a label is that it sounds nationalistic to those who only hear the name. Which is unfortunate for a festival that is, arguably, one of the more diverse in world representation. Australia and the UK always bring a huge contingent, as does Canada. But some of my favorite artists in past years have come from other places, like Norway (Humming People), Iceland (My Bubba), and New Zealand (Tami Neilson). Panels at the conference portion of AmericanaFest sometimes feature tips for artists wanting to tour these regions. Americana is much more than America. So this week, I'm featuring three campaigns from artists outside America, or the "United States of" portion anyway.
Billy T Band – Back on Track (click here to view campaign)
Norway is known for gifting the world with the seeds of black metal. They also gave us synthpop hitmakers A-Ha. What they are not known for is Delta blues. Which is one of the reasons I knew I had to feature Billy T when I found him, the other being that he does it really, really well. Born in New York, Billy T played in a band with Stanley Eisen, who later became Kiss' Paul Stanley, and worked with the likes of Lightning Hopkins before heading for Norway in the '90s to lead the house band for the Muddy Waters Blues Club. In addition to the usual digital/CD/vinyl releases of the album, backer perks for Billy T's Kickstarter campaign include shirts, acknowledgment on the album's inner cover, tickets to Billy T's Christmas concert (if you happen to be in or want to visit Norway), and a signed test printing of the LP.
The Loafing Hero – Jabuti (click here to view campaign)
Portugal is also not a place that often comes up when you talk about Americana music. But Bartholomew Ryan has been heading up an international dream-folk band called The Loafing Heroes based in Lisbon for over a decade. For his debut solo album, on which he uses the moniker The Loafing Hero, Ryan took up an artist residency in a glass house off a Buddhist monastery in Brazil in early 2020. Far away from people (good timing, there), the internet, and the news, Ryan found himself not only writing new songs, but also recording them on a basic recorder, using only his nylon guitar and the rainforest's natural sounds as accompaniment. His Kickstarter campaign is as basic as his recording process, offering only the album in digital and vinyl, an artwork print, and an online concert as rewards for his $5,000 goal.
Luke Michielsen – Landlocked (click here to view campaign)
Unlike the other two regions featured here, Canada is known for a fairly robust Americana music scene that is usually indistinguishable from the offerings of their Southern neighbors, just with better health care. Luke Michielsen has been working as a folk singer and songwriter in the region since 2008, releasing two albums as a solo artist in that time. His third album, Landlocked, is to some degree the result of all that work. Facing burnout and a creative block brought on by anxiety the constant pressure from society to be "productive," Michielsen stepped back and wrote about his struggles. With the album releasing in October, Michielsen is running an Indiegogo campaign with an aim of hiring a publicist and hopefully pressing the album to vinyl, though it will also be offered in digital formats. Other backer perks include a book of insights into each track, acoustic bonus tracks, and a custom "singing telegram."

---