CROWDFUNDING RADAR: Albums Waiting to Be Born in 2022
Posted On December 6, 2021
---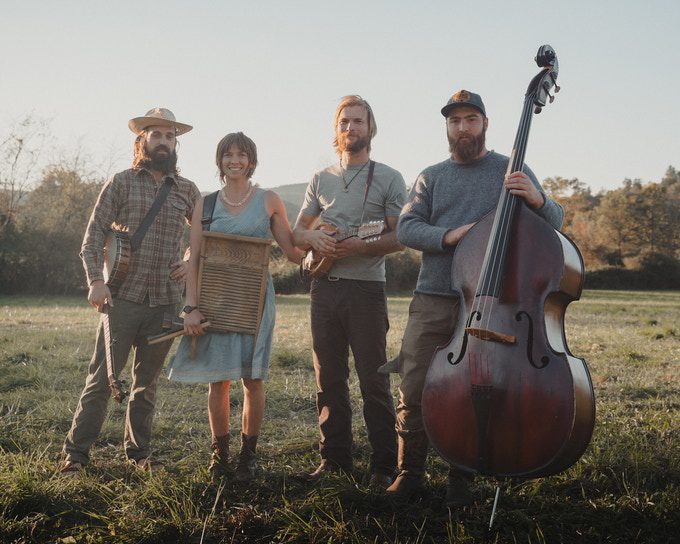 Pretty Little Goat
It's the time of year when every music publication, and some non-music publications looking to fill column inches, starts turning to their "best of the year" lists. While some people hate these, I love them because it gives me a chance to give a new listen to albums that might have slipped by me in the glut of releases during the year. I am currently working on my own for the No Depression year-end poll. But Crowdfunding Radar isn't really conducive to that kind of retrospective. I could look back with a "Top 10 Crowdfunding Campaigns" or something, but that would take me away from an opportunity to highlight some active campaigns that could use exposure. But those past campaigns are still in my mind, and maybe in yours, too. At least three of my Top 10 are albums I've featured here. So this week, I'm not even trying to group my releases into a theme. It's just three campaigns that, if successful, might end up on your 2022 best-of list.
Pretty Little Goat – Big Storm (click here to view campaign)
There certainly isn't any shortage of bands from North Carolina that are keeping the spirit of Appalachia alive through both traditional and original music in the style. But that just means when a band does stand out from the crowd, there must be something really special. Pretty Little Goat has become a regular part of the area's roots scene and has appeared at some major roots music festivals. To achieve their $15,000 Kickstarter goal, the band has loaded their campaign with a ton of backer perks. There is, of course, the standard early access album for backers in digital, CD, or vinyl formats. For wearables, backers can choose from T-shirts, tank tops, and hoodies. For personalized merch there is a signed copy of the album or of all the band's albums. For those wanting a little more interaction, you can choose a lesson from any member of the band (the band are all experienced music instructors), and virtual or in-person house concerts.
Rachael Kilgour – My Father Loved Me (click here to view campaign)
The mark of a good songwriter is to pen something intensely personal, but leave enough space for listeners to project their own emotions or experiences upon it. That was my first impression listening to samples from Rachael Kilgour's My Father Loves Me. Writing about watching her father, who suffered from dementia, wilt away brought back my own year, when my wife and I both lost our mothers. Her stories of fragility, memory, and rudderlessness sounded a lot like what I saw in my own home in 2021. Kilgour notes in her Kickstarter video that when performing the songs live she heard loving memories, funny memories, sometimes bitter memories, but still memories from the audience, underscoring how grief can resonate with so many. Kilgour has an ambitious $30,000 goal, and to achieve that, she has themed some of her backer perks around the holiday season. You can get the album in digital, CD, or vinyl formats, the last two signed. You can also pledge in someone else's name and be sent a printable gift certificate. Also on offer are a T-shirt inspired by the ones worn at her father's construction company, a chance to include your own father's or mentor's name in the album credits, or give that special someone a customized holiday message and song.
Statesboro Revue – Untitled New Album (click here to view campaign)
Sometimes perspective comes at a steep price. While most of the world was trying to figure out the art of staying still during the COVID-19 pandemic, The Statesboro Revue's Stewart Mann was already well versed at it, in recovery from a serious accident that left him unsure if he'd even have a music career at the end. Now healthy, Mann, along with his brother Garrett and their band, are ready to return with their first album of new material in five years. The Texas-based Southern rockers have toured with and gained the attention of artists like Willie Nelson, Asleep at the Wheel, and Turnpike Troubadours. They've turned to Indiegogo for their $25,000 campaign. Backer perks include the album in digital, CD, and vinyl formats; a bonus demo track; a chance to be a "roadie for a show"; and a three-night stay at a rural cabin in the Texas Hill Country.
---