CROWDFUNDING RADAR: A Magazine, A Movie, and More Projects Beyond Music
Posted On September 14, 2020
---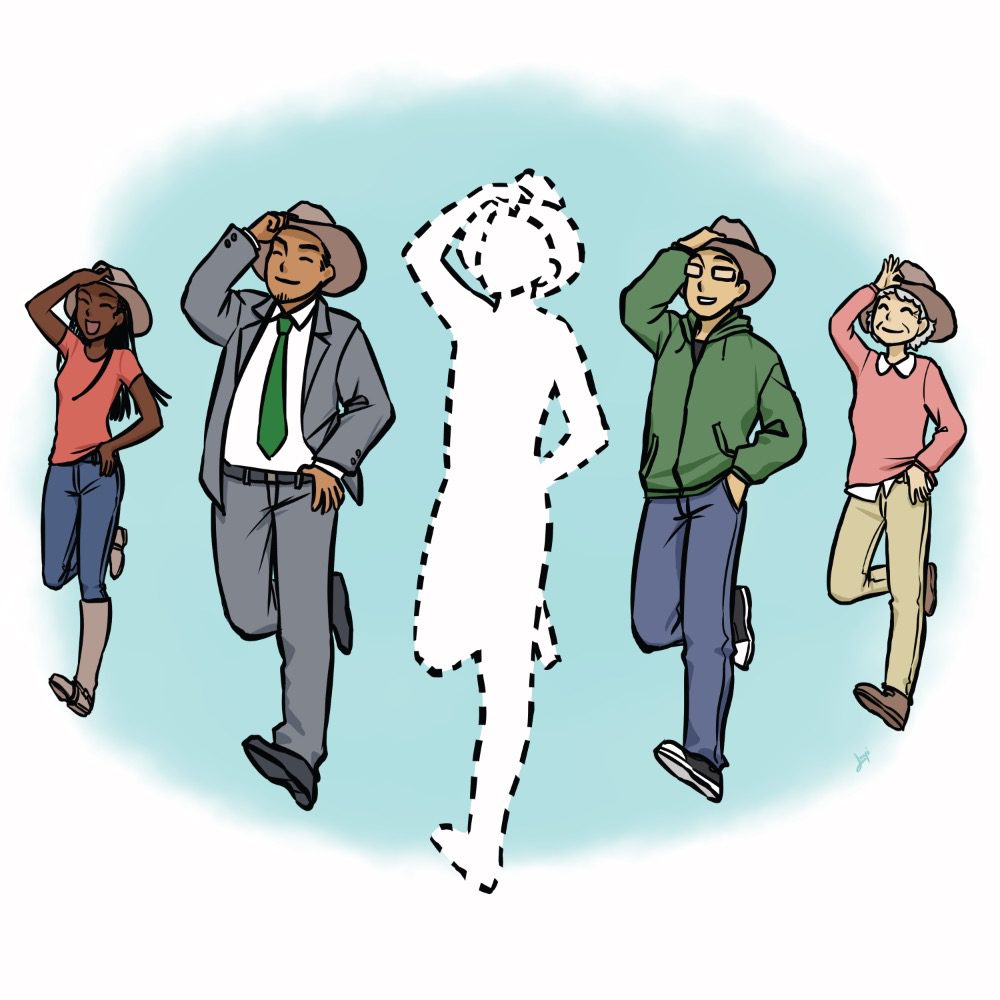 Illustration for the Rainbow Rodeo zine's campaign
Since I started doing this column, I've been looking for a way to devote one to roots-focused projects other than album releases. Music is a very small part of the crowdfunding landscape, both in number of projects and funding. The most funded album in history, Amanda Palmer's Theatre Is Evil, raised $1.2 million. That makes it, according to that ever "reliable" aggregator of information Wikipedia, the 170th most successful crowdfunding campaign overall. This week, I finally found three interesting and roots-oriented projects in other areas of the crowdfunding sphere: a magazine focused on queer country, a movie about one of the most uniquely American musical styles, and a roots musician diving into the world of visual albums.
Rainbow Rodeo #1 (click here for campaign)
One of the more satisfying recent events in roots music is the mainstreaming of "queer country," with artists like Jake Blount, Amythyst Kiah, and Orville Peck seeing mainstream success while still being able to feel comfortable in their identity. It's sad it's taken this long to happen, but it's a welcome oasis of inclusiveness in an increasingly divided world. And where there is music, there must be journalism. Enter Rachel Cholst, the author, comic artist, and host of popular alt-country podcast Adobe and Teardrops (as well as frequent review writer for No Depression.) With some help from Kickstarter, Cholst is launching Rainbow Rodeo, a print magazine that has already met its initial funding goal of $950 but is now going for a series of stretch goals that have already unlocked stories from musicians Karen Pittelman and Justin Hiltner. The most interesting of the backer rewards is the lowest priced one. Cholst has set a $1 PDF copy price for an "economic hardship" tier, which runs on the honor system: "you decide if this applies to you." Other rewards include the first issue of the zine in various quantities, a unicorn pin, and a T-shirt from likeminded website Country Queer.
Sound of the Surf (click here for campaign)
There has always been debate about whether there is a truly American musical form. Almost any style you name eventually traces to somewhere else, from the Celtic origins of bluegrass to the African origins of rock and roll. But one style that might actually be able to claim to be native to America is surf music. There is just something uniquely California about warp-speed guitars and lyrics about surfing, girls, cars, and riding in cars with girls and your surfboard. Now filmmaker Thomas Duncan is aiming to explore the early era of surf music through interviews, scrapbooks, home movies, and media archives. The project has an ambitious $65,000 goal, and the team is hoping to release in December, though they acknowledge that COVID may change that. Backer rewards include "behind the scenes" access to content, Kickstarter backer credits in the film, the film in digital or Blu-Ray format, and the original acetate of The Bel-Airs' "Mr. Moto."
Ele Ivory – Untitled Visual Album (click here for campaign)
The visual album is the sensation of the day, with artists like Frank Ocean and the reigning queen of visual albums, Beyoncé, repopularizing a hybrid movie/album concept explored decades before by The Beatles (A Hard Day's Night) and Pink Floyd (The Wall). What you don't see very much is roots artists making visual albums. Enter Ele Ivory. The 2019 BMI John Lennon Scholarship Award winner is bringing her gentle piano-driven folk-pop songs to life with fully produced videos for each. She has already created highly imaginative videos for the songs "LaZboys" and "On My Toes" and is working in Nashville with producer John Mark Painter on the music and a number of directors for the videos. Backer rewards include a pre-release link to watch every video, access to previously unreleased songs, a lyric artwork book, and tickets to the Zoom pre-release show.

---