CROWDFUNDING RADAR: 3 Small But Mighty Campaigns for Summer
---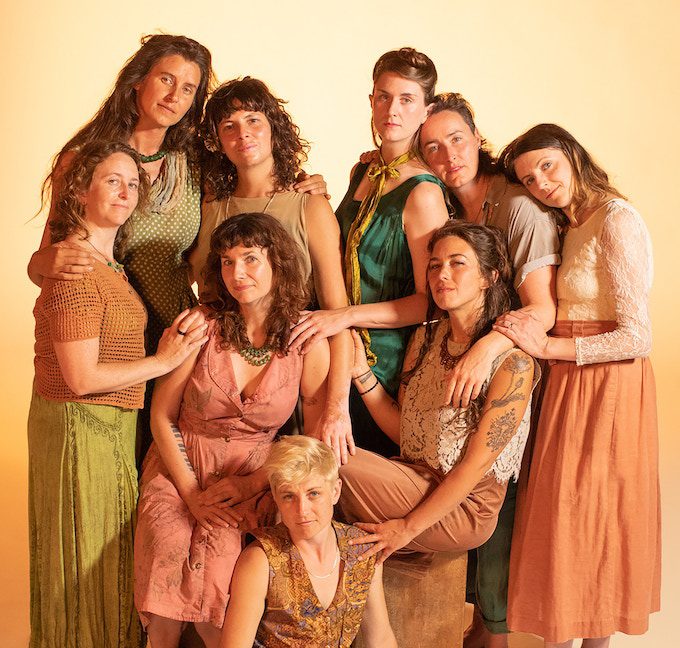 Trendafilka
Summer is the slow season for crowdfunding campaigns. With artists touring the festival circuit or just playing outdoor shows, most aren't thinking about an album until fall or winter. But in some ways, summer is my favorite time for crowdfunding campaigns because it lets some of the smaller or more niche acts launch with less competition for pledge dollars. This installment of Crowdfunding Radar highlights two smaller campaigns from a folkie from upstate New York and a North Carolina-based act recording their debut, as well as a project from a polyphonic vocal group bringing the folk songs of Eastern Europe to Louisiana.
Trendafilka – New Album (click here to view campaign)
I'm not a fan of the genre label "world music," with its inherent Anglophilic connotations, but if any band earns it, it's Trendafilka. They're a polyphonic vocal group bringing the folk songs of Bulgaria, Ukraine, Greece, Latvia, and Lithuania to life with a mix of traditional and modern interpretations of village songs. While the artists in Trendafilka come from as diverse a background as their music, the band is based in New Orleans — not the first place you'd think of to birth a band focused on Eastern European music. To meet their $22,000 Kickstarter goal, the band is offering a number of unique backer perks. You can get the album on digital, CD, vinyl, and even cassette. You can also get a prayer candle with a decoupage rose drawn by band member Renee Anderson, some of the band's favorite Balkan recipes with spices included, and handwritten lyrics that include an English translation.
Pigeon River Messengers – Debut Album (click here to view campaign)
Now based in Western North Carolina, Pigeon River Messengers are a duo that came together from Knoxville and Johnson City, Tennessee, bonding over their love for traditional folk music, but bringing their own experiences and influences to the table, Zach bouncing from Bill Monroe to James Brown and Lori from a musical family who taught her old-time and bluegrass standards from childhood. To bring their debut album to life, they've enlisted a strong stable of instrumentalists including Jeremy Rilko and Andrew Wakefield. They're running a Kickstarter campaign with a modest $3,500 goal. Backer perks for this campaign include the album on CD, mandolin or ballad vocal lessons, a tour with the band of North Carolina's historic Yadkin Valley, and house concerts either as a duo or full band.
Phil Henry – MacGuffin (click here to view campaign)
I've featured Phil Henry twice in this space before. He's an artist I'm drawn to because, at heart, he's an old folkie in the Pete Seeger tradition, but one who also understands the need to bring some more modern folk sensibilities to the table. A fixture on the Northeast festival scene, Henry has found his greatest connection at the Falcon Ridge Folk Festival, where he was voted a most wanted artist to play the main stage in 2023. Henry's naming his new album MacGuffin after the term coined by Alfred Hitchcock for an item sought after that ties a film's plot together even if it ends up not being the main focus of the film. Think Rosebud in Citizen Kane or The Maltese Falcon in the film of the same name. Falcon Ridge, a festival Henry has been connected to since 1999, first as a fan, then a volunteer, and now a performer, is his MacGuffin. To chase it, Henry's running a Kickstarter campaign with a $4,100 goal to record the album and release it officially at Falcon Ridge. Henry doesn't have a ton of backer perks available for this campaign, but what he does have is a variety of "mix and match" options of CDs, stickers, shirts, and his past albums. You can also opt at higher levels to have Henry record a cover song or even write an original for you.
---