CROWDFUNDING RADAR: 3 New Projects as Summer Yields to Crowdfunding Season
Posted On August 21, 2023
---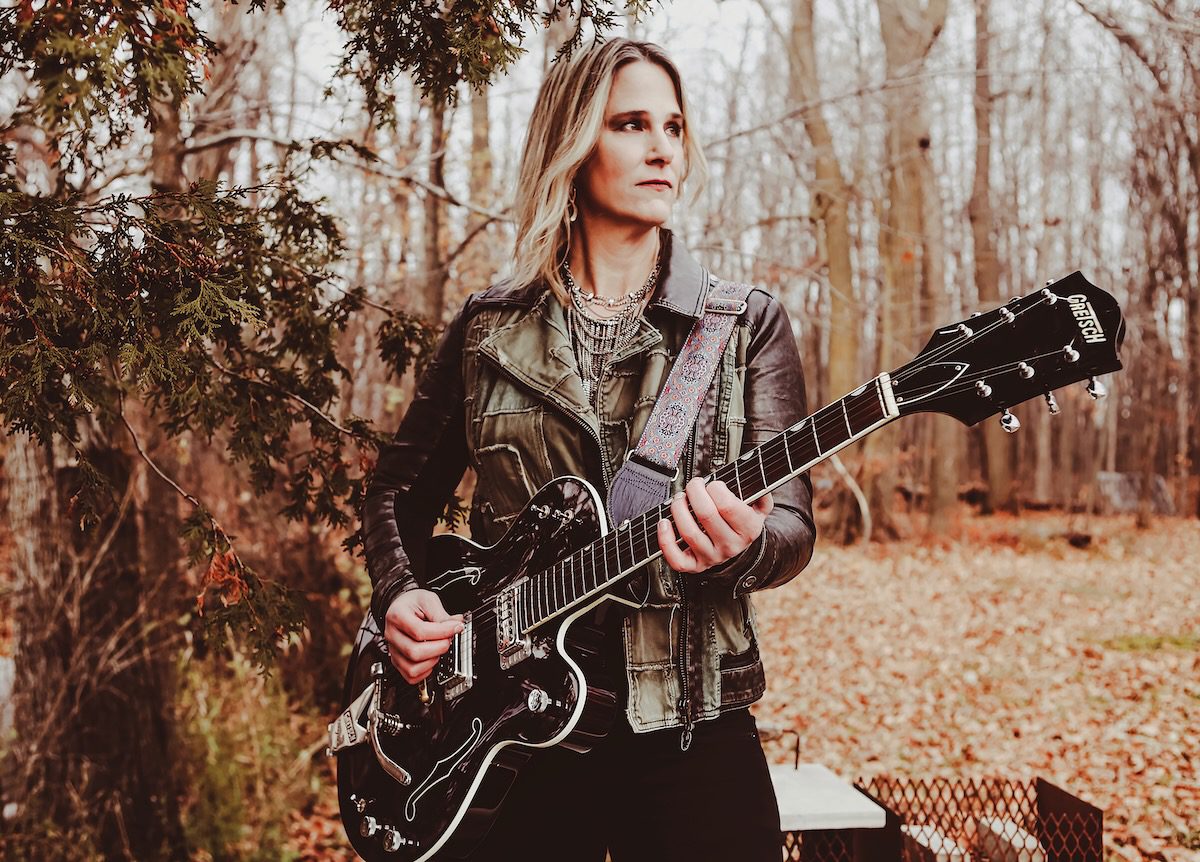 Roots music veteran Lynne Hanson is ready to record a new album of songs, with fans' help. (Photo by Emily Rogers)
As the end of summer, and the summer outdoor touring season, heads toward its end, bands begin turning their thoughts toward their next album. As a result, there's an uptick in crowdfunding campaigns this time of year. This week, I'm highlighting projects from two roots music veterans taking the independent route and a young duo looking to record their first full-length album.
Lynne Hanson – New Album (click here to view campaign)
Lynne Hanson's press kit calls her "too tough for folk and too blues-influenced for country." That's a pretty accurate description for Hanson, who is a nearly two-decade veteran on the roots music scene both as a solo artist and as a member of The LynneS with Lynn Miles. Hanson is also no stranger to crowdfunding, having run two successful campaigns prior to this one. If she can go three for three with her $11,000 Indiegogo campaign, she plans to reunite with Jim Bryson, who produced her 2020 album Just Words, and hit the studio. To reach her goal, Hanson is offering a number of backer perks, including the album in digital and CD formats. You can also get a handwritten lyrics sheet, your name in the album's liner notes, and a custom-written haiku.
The Bygones – Debut LP (click here to view campaign)
The Bygones — Allison Young and Joshua Lee Turner — are a relatively young band. They first worked together in 2018 and have, thus far, released only one EP, in 2022. But they've found some viral success on YouTube with their covers of everyone from Willie Nelson to Tony Bennett. They hoped to capitalize on that notoriety with an ambitious $35,000 Kickstarter campaign and it's already paid off, as they've blown past that goal with two weeks still left in the campaign. The goal of a debt-free album is certainly in view with every stretch they achieve. Backer perks include the album in your choice of digital formats (MP3 or WAV) and vinyl, with the option of the latter being signed. You can also get a handwritten setlist, a personalized mix CD, and a disposable camera filled with behind-the-scenes pictures from their tour.
Katie Toupin – New Album (click here to view campaign)
When Katie Toupin left Houndmouth in 2016, she walked away from a platinum-selling band with an impressive résumé that included a number of late-night television appearances. Since going solo, Toupin has released two EPs and one LP and forged her own sound that is a mix of the rootsy blues-rock she is best known for with some pop sensibilities. Toupin is currently running a $20,000 Kickstarter campaign to release her second full-length album, featuring both solo and full-band recordings. Toupin has a number of unique perks available for backers of this campaign. The album is available in digital (MP3 and WAV), CD, and vinyl formats, the last with an option of a personalized message. Backers can also get a shout-out video, handwritten lyrics, one of only three test pressings of her EPs Little Heart or Live at the Moroccan Ballroom, as well as a solo or full-band house show.
---