BONUS TRACKS: RIP Deborah McCrary and Ronnie Hawkins, Creem Comes Back, and Banjos on the Brain
---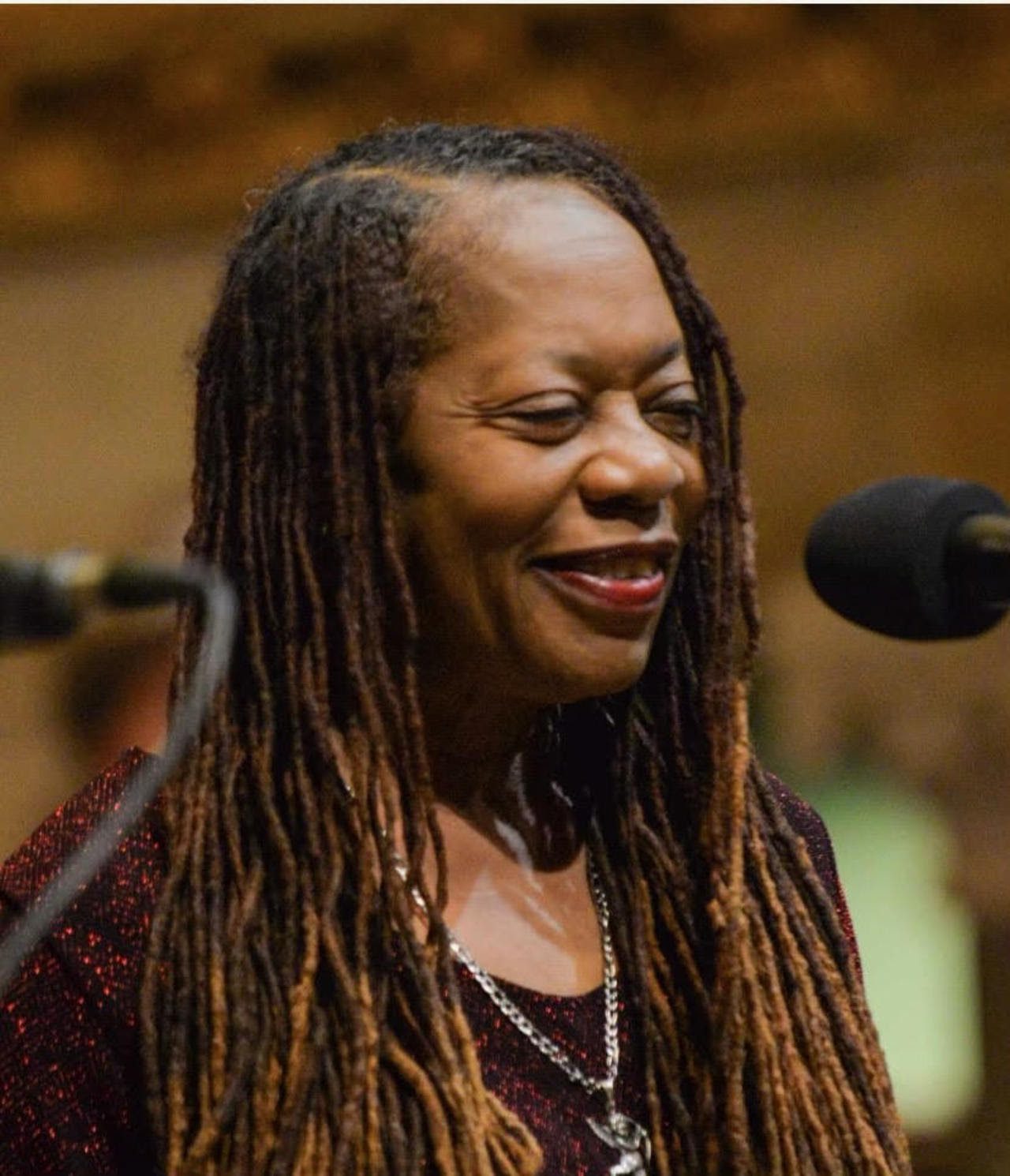 Deborah McCrary (Photo courtesy of The McCrary Sisters)
Gospel icons The McCrary Sisters announced Thursday the death of Deborah McCrary at age 67. Deborah was the low voice in the quartet, providing a foundation for her sisters Ann, Regina, and Alfreda. She was a nurse for much of her adult life before starting the McCrary Sisters in 2011, though as a solo artist she performed with Elvis Presley, Ray Stevens, and Isaac Hayes. The McCrary Sisters have performed at numerous festivals, including (MerleFest and AmericanaFest), and on Mountain Stage, the CMA Awards, and SNL. No cause of death was provided. Read more of The McCrary Sisters' story and find a collection of their videos on their website.
If you heard a collective "boy howdy!" this week, it's because beloved rock and roll magazine Creem announced its return more than three decades after it folded. In its heyday in the 1970s, Creem was a go-to source of news, photos, and, from some corners, outrage about rock music and culture. Writers like Lester Bangs, Patti Smith, Robert Christgau, and Greil Marcus filled its pages, as did illustrator Robert Crumb. In its new life, Creem will offer subscribers access to its full digital archive plus a quarterly print magazine, as well as a free website with columns and features. Read more of Creem's comeback story in the Detroit Free Press, and check out the new site here.
Pharis and Jason Romero have curated a new playlist for Smithsonian Folkways called "The Brain on Banjos." The 33 songs follow Jason — who plays as well as builds world-class banjos — as he "moves slowly through the deep and beautiful forest of North American banjo music, meeting the greats and the obscure along the way," according to the description. Across 98 minutes, listeners hear modern players such as Tony Trischka, Laurie Lewis, Noam Pikelny, and Béla Fleck but also classics from Dock Boggs, John Hartford, The Johnson Mountain Boys, and more. Learn more and access the playlists on a variety of platforms via Smithsonian Folkways.
"The story of The Band began with Ronnie Hawkins," Robbie Robertson said last weekend in a social media post announcing Hawkins' death at age 87. "He was our mentor. He taught us the rules of the road." Hawkins was born in Arkansas and steeped in a Southern rockabilly sound, but he had moved north to Canada by the 1960s (on the advice of Conway Twitty), making his own music but also serving as a mentor to Robertson, Levon Helm, Garth Hudson, Richard Manuel, and Rick Danko, who went on to back up Bob Dylan and then found their own success as The Band. Read more about The Hawk, as he was affectionately known, in this remembrance from The New York Times.
WHAT WE'RE LISTENING TO
Here's a sampling of the songs, albums, bands, and sounds No Depression staffers have been into this week:
Our Best of May Spotify playlist
The Brother Brothers feat. Sarah Jarosz – "You Can Close Your Eyes" (James Taylor cover) from their new album, Cover to Cover, coming in August
The Mountain Goats – "Training Montage," from their new album, Bleed Out, coming in August
Songs From the Road Band – "Suspicious Minds" (Elvis Presley/Mark James cover)
The One Eighties ­– "Dead Star Light"
Jade Bird – "American Pie" (Don McLean cover)
Charley Hickey – "Planet With Water"
Frazey Ford – "Done"
Steve Forbert – "Romeo's Tune"
Staples Junior Singers – When Do We Get Paid
Wilco – Cruel Country
Nikki Lane — "First High," from her new album, Denim & Diamonds, coming in September
---