BONUS TRACKS: New Dylan Disc Sells for $1.7 Million, Mariachi in Uvalde, and Tributes to a Studio Master and Mentor
---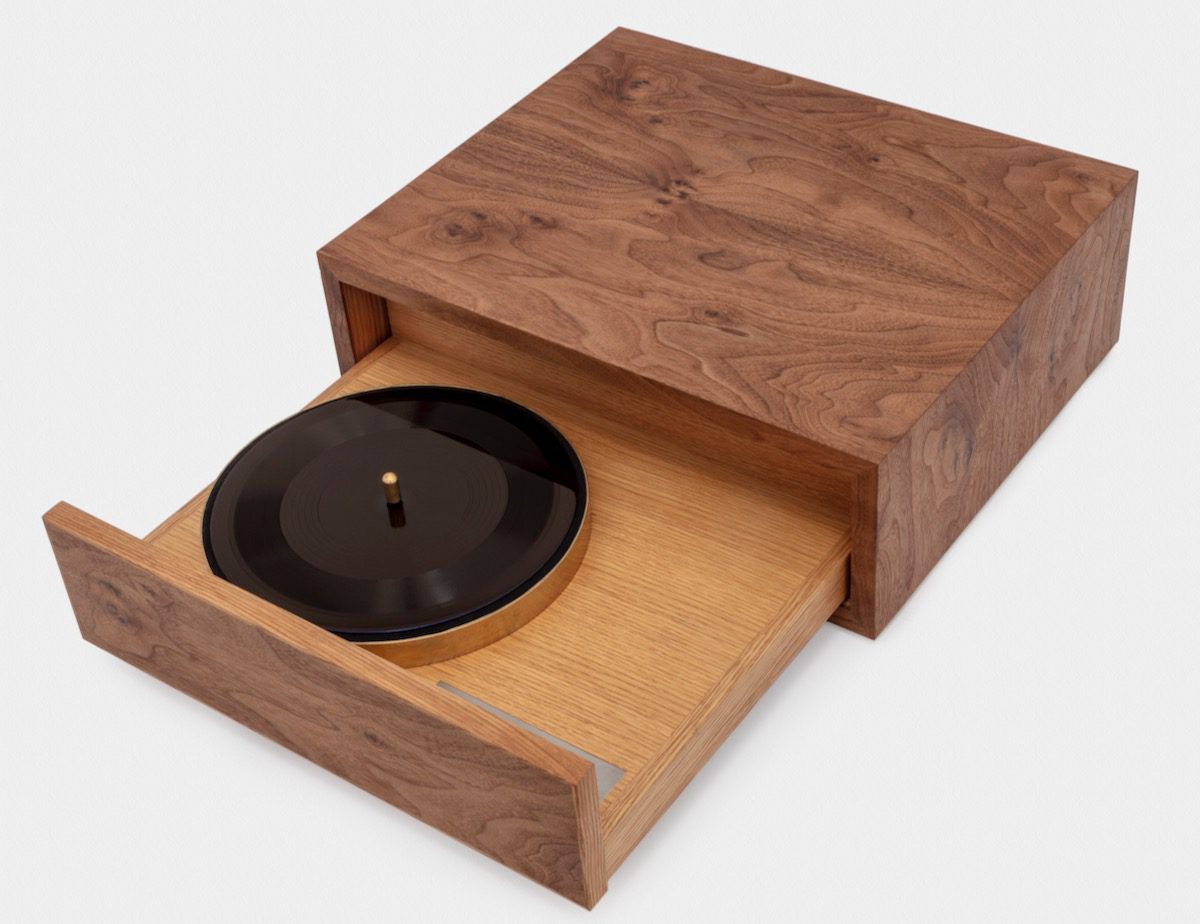 The "Blowin' in the Wind" recording from Bob Dylan, his first of the song in the studio since 1962, for Ionic Originals.
For a certain kind of science geek/audiophile, T Bone Burnett's announcement last spring of Ionic Originals, a new high-fidelity, long-lasting analog audio format from his NeoFidelity company, was pretty exciting stuff. (You can read up on the details here.) But the technology and materials needed for the discs in the format are expensive, and therefore they're not made for the mass market, at least not yet. But there is one kind of buyer that can swing it: rich people! And one of those stepped up this week and bought the first one-of-a-kind (as in, only one was made) Ionic Originals recording, a new performance of "Blowin' in the Wind" by Bob Dylan himself, for more than $1.7 million at auction at Christie's. The identity of the buyer remains a mystery, according to this article from Stereogum, as does their plans for the disc. But I hope they throw one hell of a listening party.
Unless you're a musician yourself, you might not know the name Bil VornDick, but as a No Depression reader you almost certainly have albums in your collection that sound as good as they do because of his wizardry in the recording studio. With clients from the whole spectrum of roots music — including Alison Krauss, Doc Watson, Jim Lauderdale, Béla Fleck, Marty Stuart, Rhonda Vincent, the Earls of Leicester, Robert Earl Keen, and Asleep at the Wheel — albums that he worked on earned more than 40 Grammy nominations and won nine. But much more than that, people who knew VornDick are remembering his kindness and advocacy after his death this week at age 72, just days after he learned he had cancer. He worked to save historic RCA Studio A from demolition and to connect musicians and others in the industry to health care, and has been cited by many as a mentor and a positive force in the music business. To learn more about VornDick and his wide range of projects, read this remembrance from Music Row.
As the US moves on to its next mass shooting, and then the next, and the next, families in Uvalde, Texas, are still mourning the senseless deaths of 19 schoolchildren and two teachers who died at the hands of an 18-year-old gunman inside Robb Elementary School. Along with crosses, flowers, mementos, and signs, music has remained present in the town square, an act of healing and community provided by Texas musicians who want to make sure the victims, survivors, and residents — and the Mexican heritage of most — are remembered and honored. This story from Rolling Stone documents the town's musical roots and the power of mariachi, cumbia, corridos, and other forms to connect and console.
If you visit the Grand Ole Opry, you can stand and get your picture taken in "the circle" — a well-worn spot front and center onstage that's glowed with the spotlight on many a country music star and up-and-comer (and was transplanted from the Opry's original home in Ryman Auditorium). But it's hard to know what it's really like to make your Opry debut, to reach country music's most venerated milestone after years of hoping for and working toward it. Wide Open Country checked in with some artists — including American Aquarium, Becky Buller, and Joshua Ray Walker — who recently made their Opry debuts about how they felt during their big moment, and it's fun to bask with them in that spotlight just a little bit.
WHAT WE'RE LISTENING TO
Here's a sampling of the songs, albums, bands, and sounds No Depression staffers have been into this week:
Our Best of June playlist, featuring roots music singles and songs from albums released in June
Margo Price featuring Mavis Staples and Adia Victoria – "Fight to Make It," with proceeds from Bandcamp sales benefitting Noise for Now's reproductive justice work
Lindsay Lou featuring Billy Strings – "Freedom," from her new EP, You Thought You Knew, coming July 22
Sierra Ferrell – "Years,"a song for the John Anderson tribute Something Borrowed, Something New, coming in August
Color Green – "Ruby"
Khruangbin featuring Quantic – "Green Onions," a Booker T. & the M.G.'s cover for Amazon Originals
Maya Hawke – "Thérèse"
Cy Winstanley – "Trick in the Box"
Blondie – "I Love You Honey, Give Me a Beer," a 1980 demo featured on the band's box set, Against the Odds 1974-1982, coming in August
Lee Bains + The Glory Fires – "(In Remembrance of the) 40-Hour Week," from their new album, Old-Time Folks, coming in August
Jim Lauderdale – "The Kind of Life (That Kind of Day)" from his new album, Game Changer, coming in August
Old Crow Medicine Show – "Fight For Your Right" (Beastie Boys cover)
---