BONUS TRACKS: Farewell to Newport Festivals' Founder and A New Host for 'Mountain Stage,' and More
Posted On September 17, 2021
---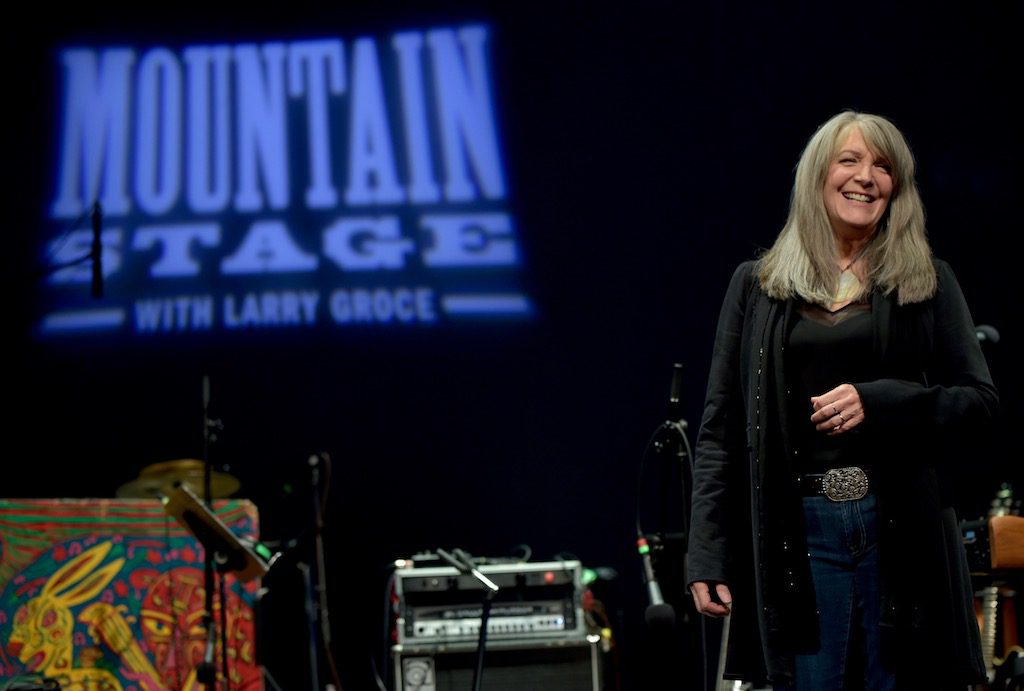 Kathy Mattea was named the new host of "Mountain Stage." (Photo by Amos Perrine)
George Wein, founder of the Newport Jazz Festival and later its folk counterpart, died this week at the age of 95. His inaugural jazz fest in 1954 became a template for such events for decades afterward, across genres. In a story about the history of the Newport Folk Festival in No Depression's Winter 2020/"All Together Now" journal, Wein spoke of the feeling of community that makes music festivals such a special experience. "There's a feeling of togetherness at a folk festival that you never encounter anywhere else. … [T]his music is not something that you listen to or are in awe of — you are part of the music. It relates to you and your thinking at that time. And so whatever the message is now, it might be a little different, but it's very similar to what it was 40, 50 years ago." Read more about Wein, his love of jazz (including playing it himself!), and the growth of his festivals in this obituary from The New York Times.
It is with immense sadness that we let you know of the passing of our founder and north star, George Wein. We have all lost a giant champion of jazz, art, philanthropy, and equality. There will never be another like him. Rest easy, George. #georgewein https://t.co/rZ2YpGkVyK pic.twitter.com/uOSsgV118F

— Newport Jazz Fest (@NewportJazzFest) September 13, 2021
The long-running Mountain Stage live performance and radio show has handed over host duties to someone new after almost 40 years. Two-time Grammy winner Kathy Mattea takes the reins from show co-founder Larry Groce, who will remain on board as an artist director. Mountain Stage beams out to more than 200 radio stations from West Virginia and features big names and up and comers in the roots music scene on its stage. Read more about the change and other news from Mountain Stage in this announcement from NPR.
In other public radio news, NPR has named a winner for this year's Tiny Desk Concert. Neffy, from Arlington, Virginia, is a singer-songwriter and guitar player whose song "Wait Up," powerful in its simplicity, impressed the judges. Learn more about Neffy and hear her song here.
Rolling Stone has updated its famous (infamous?) "The 500 Greatest Songs of All Time" list, a pretty heavy revamp from the 2004 original. The list was created via a poll of selected artists and music industry folks, and in this incarnation contains more hip-hop, Latin pop, and other genres still somewhat outside the mainstream in 2004. Check out the new list here.
WHAT WE'RE LISTENING TO
Here's a sampling of the songs, albums, bands, and sounds No Depression staffers have been into this week:
Adia Victoria featuring Kyshona, Margo Price, and Jason Isbell – "You Was Born to Die"
Riddy Arman – Riddy Arman
Willi Carlisle – "The Grand Design"
The Barefoot Movement – "Fire" (Jimi Hendrix cover)
Minor Moon – Tethers
This Lonesome Paradise – "Needles and Pines"
Tanya Tucker and RuPaul – "This Is Our Country"
---