BONUS TRACKS: AM Radio's Fading Signal, Blues Music Awards, and More
---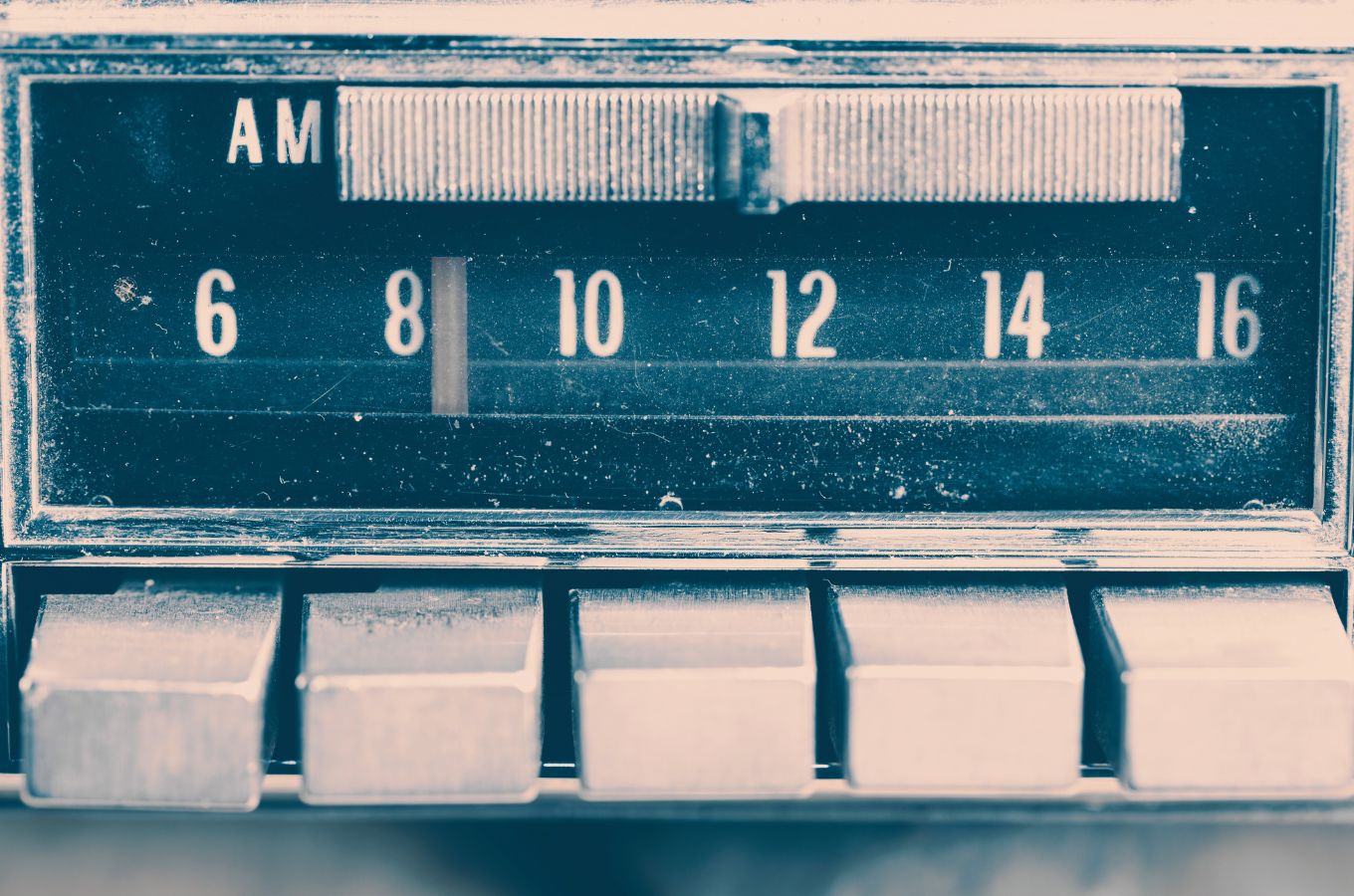 AM radio in cars may soon be a thing of the past (Photo by SK Howard / Getty Images Signature)
I gasped when I saw the headline about carmakers starting to phase out radios that can receive AM signals, but I don't know why. I listen to plenty of FM radio in my car, as well as the occasional Spotify stream, but I can't remember the last time I tuned into an AM station. But for people in rural areas, or who seek news or connection in a language other than English, AM radio continues to be a lifeline, and there are still thousands of AM stations broadcasting. Electric vehicles are the first to lose AM, because electric engines and AM signals don't get along well. But Ford and BMW are removing AM from all their new vehicles, electric or otherwise. And other carmakers may well follow suit. For more on AM radio's history as well as its continued importance today, tune in to this article from The Washington Post.
Blues music honored its stars and its stalwarts last weekend at the 44th annual Blues Music Awards. Buddy Guy won Album of the Year for The Blues Don't Lie, and that album's title track, written by Tom Hambridge, was named Song of the Year. The Band of the Year award went to Tedeschi Trucks Band, and the B.B. King Entertainer of the Year is Tommy Castro. See the rest of the winners, in categories including traditional and contemporary blues, soul blues, and rock, here.
Speaking of awards, two exciting new categories are coming to the International Bluegrass Music Association's roster of awards in 2024. IBMA announced this week that it will begin honoring photographers with a Photographer of the Year award and video makers with Music Video of the Year. Visuals are an important part of music in any genre, and I'm happy to see the wizards behind these forms of expression getting some spotlight. Learn more about these new categories in this article from Bluegrass Today.
Out of almost 6,000 entries — videos showing artists and bands gathered 'round some tiny desk to share a song — Utah band Little Moon has emerged as the winner of this year's NPR Tiny Desk Contest. It was the six-piece band's fourth time entering, a nice reminder that persistence pays off. Their winning song, "Wonder Eye," likewise rewards hanging in there. It starts quietly, but builds to something much bigger, taking a journey through different views of death. You can watch the video that won the contest below, and learn more about Little Moon and "Wonder Eye" in this All Things Considered interview at NPR.
WHAT WE'RE LISTENING TO
Here's a sampling of the songs, albums, bands, and sounds No Depression staffers have been into this week:
Logan Ledger – "Golden State," the title track from his new album, coming in September
Lori McKenna – "Killing Me," from her new album, 1988, coming in July
Margo Cilker – "Lowland Trail," from her new album, Valley of Heart's Delight, coming in September
Bright Eyes – "When You Were Mine" (Prince cover)
Ryan Curtis – "Codependent Heart"
Madeline Kenney – "Superficial Conversation"
Leyla McCalla – "Freedom Is a Constant Struggle" (Barbara Dane cover)
The Paper Kites – "Hurts So Good," from their new album, At the Roadhouse, coming in September
Spoon – "Sugar Babies," from their new EP, Memory Dust, coming in June
Rick Deitrick – "Free and Easy"
Jude Brothers – Render Tender / Blunder Sunder
Gregory Alan Isakov – "The Fall," from his new album, Appaloosa Blues, coming in August
---