Announcing the FreshGrass Foundation
---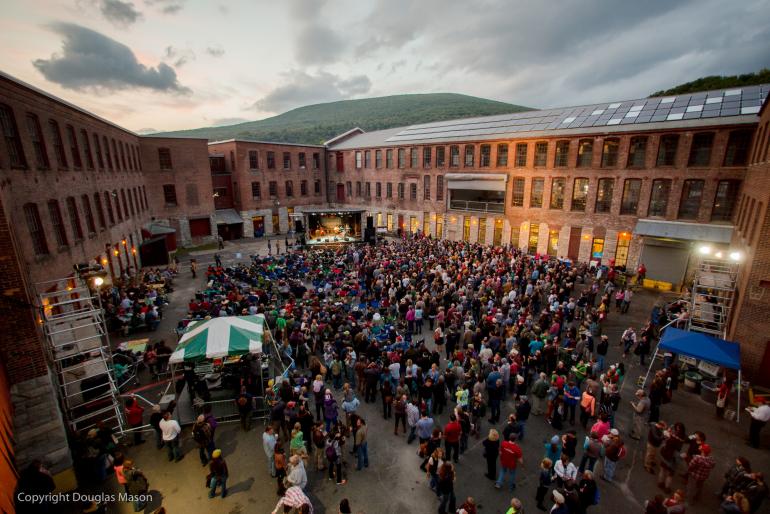 The thing I love about storytelling and music criticism is that it can open our ears to things we may have missed the first time we heard an artist, album, or song. The world, after all, is a busy place and there's so much noise all the time. It's the rare song that can stop us in our tracks and force us to listen. A well-considered bit of criticism can inspire us to stop and listen again, and suddenly there's a place in our souls that's opened, that's ready to receive what the song has to offer.
As a recovering singer-songwriter, that kind of storytelling and criticism strikes me as absolutely vital. Anything that can push someone to open up to the music can only do good in the world. That said, there's only so far a story can take us.
A year or two ago, music reporters were discussing how we value the creative class – the folks who write the music, sing the songs, tell the stories, and paint the pictures. The arts, after all, help us connect with each other, remind us to open our minds and our hearts. They help us confront and surmount fear and separation, to make a better way in the world for ourselves, our families, and our neighbors. The arts are vital to our survival as a species, and also a reflection of our civilization. They can be a survival tactic not only for the creators, but also for the rest of us on the receiving end.
Here at No Depression, that fact has been guiding us for 21 years now. The vitality and importance of recognizing, celebrating, and preserving this honest, unbridled music has driven us through a number of evolutions and formats – from the original alt-country quarterly to our now-dual existence online and back in print. It's also been the driving force behind FreshGrass, the company that took the reins of ND back in 2014. And, for the past two years, the small team that comprises both FreshGrass and ND has worked hard to imagine and implement a culture where these two entities exist in congress with one another.
Now, the time has finally come to connect the FreshGrass Festival and No Depression under the umbrella of the FreshGrass Foundation – a nonprofit founded by our publisher, Chris Wadsworth.
For the past couple of years, the FreshGrass Foundation has awarded monetary prizes to banjoists, fiddlers, duos, and groups via the FreshGrass Awards. Today, we're announcing more giving programs:
Perhaps of greatest interest to folks who visit this site, the No Depression Writing Fellowship will award monetary gifts to four music writers each year, for hard-hitting investigative reporting and deep-digging stories related to the music that moves us. This fellowship was founded to underscore and energize the value of the highest quality music journalism and other modes of music writing. Applicants can submit their bio and synopsis during a 30-day open application period starting this August 15. Awards will be provided for fiction and nonfiction alike, and all fellowship stories will be published throughout the following year in issues of our print journal. We will announce more details about this very soon.
Other Foundation programs include FreshScores and the FreshGrass Commission, which provide innovative roots musicians with the time and funding to compose long musical works for live performance and as accompaniment to film.
FreshGrass Presents will produce music jams and other events in local communities across the country, breathing energy into local music scenes and providing a place for new artists to connect with one another.
Proceeds from the FreshGrass Festival, sales of No Depression's print journal, and other purchases from our store help to fund each of these programs.
As I said, we'll be sharing greater details about all of these things in the coming months, including how to apply for the FreshGrass award and ND fellowship, and who the 2016 recipients will be. We will also, of course, be sharing the FreshGrass Festival lineup and information about when and where you can buy new issues of No Depression in print.
We're very excited about this new era for both the FreshGrass Festival and No Depression. While it won't change the way you experience either ND or the festival, it will help us focus our energy in a more meaningful way. Besides, it makes sense that an event designed to celebrate and preserve innovative roots music, and a publication created to honor the long chain of American music, should be poised to give back to the communities we serve in a way that ensures excellent roots music can find its way to your ears.
---