Americana Releases for the week include Lyle Lovett, Carolina Chocolate Drops, Chuck Mead, Jay Farrar, Amy Ray
Posted On February 28, 2012
---
Here's some great new Americana and roots-type music releases for the week of February 28th, 2012 from Americana Boogie. Lots of great stuff this week, too many to go into detail about. Follow the artist or album links to find out more. The artist's names link to their websites and the CD title links go to either " target="_blank">Amazon or CD Baby for easy ordering. The Freight Train Boogie podcasts feature mostly songs from new releases. Playlists with players and iTunes links are posted at FTBpodcasts.com.
CAROLINA CHOCOLATE DROPS
Leaving Eden  (Nonesuch)
The group returns with a record of original compositions, covers, and traditional songs produced by Buddy Miller. "The Carolina Chocolate Drops are…revisiting, with a joyful vengeance, black string-band and jug-band music of the Twenties and Thirties—the dirt-floor dance electricity of the Mississippi Sheiks and Cannon's Jug Stompers."—Rolling Stone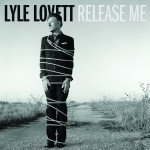 LYLE LOVETT
Release Me  (Lost Highway)
The album features Lovett's usual pristine mix of country, jazz, pop and blues and includes performances from k.d. lang, Kat Edmonson and Sara & Sean Watkins. Along with a few originals, Release Me also features Lyle's take on classic songs such as the title cut plus Townes Van Zandt's "White Freightliner Blues", (see video below from Letterman), Chuck Berry's "Brown Eyed Handsome Man" and Jesse Winchester's "Isn't That So."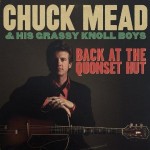 CHUCK MEAD
Back At The Quonset Hut  (Ramseur)
Named after the legendary studio in which it was recorded, the album features versions of twelve classic country songs and includes special guest appearances by Bobby Bare, Elizabeth Cook, Jamey Johnson, and Old Crow Medicine Show as well as members of Nashville s original 'A Team' (Harold Bradley, Hargus 'Pig' Robbins and Buddy Spicher). Mead was lead singer with BR-549 for many years and this set has that same marvelous retro honky tonk flavor.
Also new this week…
ROSE COUSINS – We Have Made A Spark (Old Farm Pony)
CUFF THE DUKE – Morning Comes (Paper Bag)
ELLIOTT BROOD  – Days Into Years (Paper Bag)
JAY FARRAR, WILL JOHNSON, ANDERS PARKER, YIM YANES – New Multitudes (Rounder)
I SEE HAWKS IN L.A. –  A New Kind of Lonely (Western Seeds)
ANAIS MITCHELL – Young Man In America (Wilderland)
AMY RAY – Lung of Love (Daemon) (Indigo Girls)
CHIP TAYLOR – F**k All the Perfect People (Trainwreck)
THE WHITE BUFFALO – Once Upon a Time in the West (Unison)
ANDRE WILLIAMS – Hoods & Shades (Bloodshot)
Coming soon… TODD SNIDER, BRUCE SPRINGSTEEN, THE HONEYDOGS, LUCERO, NANCI GRIFFITH … more new releases
Here's a link to this week's Americana Music Association Americana Airplay Chart
Freight Train Boogie
Americana Boogie
---