Americana Boogie new releases for the week of May 7th… Patty Griffin, Ruth Moody, Pistol Annies, Natalie Maines, James Cotton…
---
PATTY GRIFFIN
American Kid (New West)
Co-produced by Griffin and Craig Ross, American Kid is her seventh and first for New West. Since her last album of new material Children Running Through, she made the Grammy-winning Downtown Church and became a member of Band of Joy alongside boyfriend Robert Plant. Most of the 12 songs on the album are about her father, a World War II veteran who returned home to live for a time in a Trappist monastery before becoming a high school science teacher and raising seven children. "The bulk of the record was written at a time where I knew my father was passing away," Griffin says in a video explaining the album, which is part of the Deluxe Edition of the album.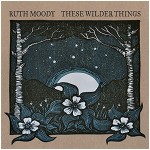 RUTH MOODY
These Wilder Things (Red House)
Moody is a two-time Juno Award winning singer-songwriter and multi-instrumentalist from Winnipeg, Manitoba and founding member of The Wailin' Jennys. These Wilder Things features the haunting gospel sounds of "Trouble and Woe" to the bluegrassy One Light Shining (featuring Jerry Douglas) to the Irish-flavored "Life Is Long". Mark Knopfler lends his guitar and vocals to the moody "Pockets". "The album deals with some darker themes and has more of an urgency to it", Ruth says. "It can be scary to go to some of those darker and deeper places, but it was rewarding to face it all head on–that is where the real emotional intensity lives and I think that's what moves people."
Also new this week…
JAMES COTTON – Cotton Mouth Man (Alligator)
DAILEY & VINCENT – Brothers of the Highway (Rounder)
DEERHUNTER – Monomania (4AD)
NATALIE MAINES – Mother (Columbia) (from Dixie Chicks)
THE PISTOL ANNIES – Annie Up (Sony Nashville)
SHE & HIM – Volume 3 (Merge)
Coming out soon… CHIP TAYLOR, DAN HICKS & THE HOT LICKS, THE DEL-LORDS, ASHLEIGH FLYNN, RANDALL BRAMBLETT, JEFFREY FOUCAULT & COLD SATELLITE, JUDE JOHNSTONE, JASON BOLAND, JOHN FOGERTY, WARREN HOOD BAND … more new releases
Here's the best Americana and roots-type music releases for the week of May 7th, 2013 from Americana Boogie. Click the artist or album links to find out more. The artist's names link to their websites and the CD title links go either " target="_blank">Amazon or CD Baby for easy ordering.
Here's a link to this week's Americana Music Association Americana Airplay Chart
Bill Frater
Freight Train Boogie
---