Americana Boogie new releases for the week of March 19th… "Love For Levon" live set, Phosphorescent, Black Lillies, Billy Bragg, Duane Allman set…
---
THE BLACK LILLIES
Runaway Freeway Blues (Attack Monkey/North Knox)
From gentle Laurel Canyon folk rock to the honky-tonk heartache of classic country to winding jams, Runaway Freeway Blues is a beautiful ode to restless spirits and rambling hearts. Lush harmonies and instrumental virtuosity lift this record up on wings of uncommon grace and stunning vitality, and when songwriter Cruz Contreras and vocalist Trisha Gene Brady combine their voices, it calls to mind classic duets from times long gone by: George and Tammy, Gram and Emmylou, Johnny and June. "With one foot planted firmly in Appalachian music culture and the other always expanding and evolving, the Black Lillies have created a unique sound embraced by fans old and young." – Vanity Fair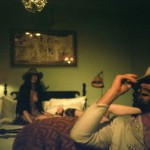 PHOSPHORESCENT
Muchacho (Dead Oceans)
Just 20 seconds into the new Phosphorescent album, you hear something so immediate, so purposeful, so damn infectious, it's clear that something special is underway. The first album of original material since 2007's Pride captures the band moving into a truly extraordinary place. Here's to Taking It Easy is the culmination of the past three years: a grand statement, the album we dreamed Phosphorescent would make.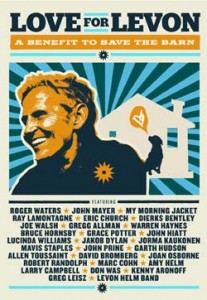 Various Artists
Love For Levon (Time Life)
Dozens of luminaries from rock, soul and country gathered at the Meadowlands Arena in October for an incredible tribute to Levon Helm, The Band's late drummer/singer/mandolin player (who passed away in early 2012). The concert, directed by bassist Don Was, was an opportunity to say a final farewell and, in the process, raise money for the ongoing Midnight Ramble series of concerts still held at The Barn, Helm's famous home-studio in Woodstock, New York. One at a time or, sometimes, in pairs, artists took turns in the spotlight over the course of the evening, singing songs associated with Levon Helm. My Morning Jacket, John Hiatt, Allen Toussaint, John Prine, Mavis Staples, Grace Potter, John Mayer, Gregg Allman and Levon's own band are all on this double album plus more!
Also new this week…
DUANE ALLMAN – Skydog: The Duane Allman Retrospective (Rounder) (7 disc box set)
BILLY BRAGG – Tooth & Nail(Essential Music/Sony)
CONNOR CHRISTIAN & SOUTHERN GOTHIC – New Hometown (Rocket Science Ventures)
SIMONE DINNERSTEIN + TIFT MERRITT – Night (Sony)
GRIFFIN HOUSE – Balls (Evening)
RICH McCULLEY – The Grand Design (Rmc)
ANAIS MITCHELL & JEFFERSON HAMER – Child Ballads (Wilderland)
REBECCA PRONSKY – Only Daughter (Nine Mile)
JOSH ROUSE – The Happiness Waltz (Yep Roc)
THE STAVES – Dead & Born & Grown (Atlantic)
Coming out soon… MELISSA GREENER, THE MILK CARTON KIDS, THE WATERBOYS, KENNY ROBY, NEW AMERICAN FARMERS … more new releases
Here's the best Americana and roots-type music releases for the week of March 19th, 2013 from Americana Boogie.  Click the artist or album links to find out more. The artist's names link to their websites and the CD title links go either " target="_blank">Amazon or CD Baby for easy ordering. Also check out the Freight Train Boogie podcasts featuring mostly songs from new Americana releases. Playlists with players and iTunes links are posted at FTBpodcasts.com.
Here's a link to this week's Americana Music Association Americana Airplay Chart
Bill Frater
Freight Train Boogie
---