Americana Boogie new releases for the week of July 15th…John Hiatt, "Cowboy" Jack Clement, Trampled By Turtles, Puss N Boots, JGB and more
---
COWBOY JACK CLEMENT
For Once & For All (I.R.S. Nashville)
Taken as a whole, the career of Cowboy Jack Clement fits snugly into any auteur theory of country music, and it is his light touch you feel in the scant few solo recordings he released in his lifetime. Six months before Clement died last August, he recorded For Once and for All, a dozen Clement tunes that illustrate his ability to write spare, catchy country-folk-pop songs. The respect and affection he gained in his years is bespoken by the cast that assembled to help on this album, from executive producer T Bone Burnett to a who's who of country-Americana elite performing alongside him: Vince Gill, Dierks Bentley, Leon Russell, Emmylou Harris, Rodney Crowell, Buddy Miller, John Prine, Gillian Welch, Dan Auerbach, Jim Lauderdale and Bobby Bare among them. For all that, For Once and For All is anything but grandiose, but rather a down-to-earth, personable account, at once casual and spirited. The songs are drawn largely from material he wrote in the 50's and 60's, songs of love and leaving triumphs and trip-ups, tall tales and, of course, trains, all invested here with the intimacy of the voice of a gifted storyteller sharing the wisdoms of his vast experience, without a whiff of pomposity or pretense.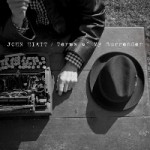 JOHN HIATT
Terms of My Surrender  (New West)
Hiatt weaves hidden plot twists into fictional tales ranging in topics including redemption, relationships, growing older and surrendering, on his terms. The new record is musically rooted in acoustic blues, accentuated by Hiatt's soulful, gritty voice, which mirrors the gravity of his reflective lyrics. For Terms Of My Surrender, Hiatt turned to his longtime guitarist Doug Lancio to produce. Though Hiatt initially picked up an electric guitar on day one of recording, Lancio challenged him to play acoustic instead, which set the tone and mood for the whole process. Hiatt even plays harmonica on the album, which he hasn't done in several years.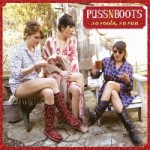 PUSS 'N BOOTS
No Fools, No Fun (Blue Note)
While she's sold 40 million albums and won 9 Grammys, Norah Jones can't seem to get enough of changing things up! By our count, this is the 100th recording project with which she's been involved in this short century, so it's safe to say she's a serial collaborator.  Puss N Boots is no different: a trio of like-minded gals that finds Ms. Jones combining forces with pals Sasha Dobson – a fixture on the NYC singer songwriter scene – and Catherine Popper – a noted bass player who's played with Ryan Adams, Jack White and Grace Potter – for a fun-filled female trio. Their album is a com-bo of classic country tunes (Johnny Cash, George Jones covers) and roots rock pearls (Neil Young, The Band) with more recent alt-country faves (Wilco, Jeb Loy Nichols) and original songs from each of the members that all simmers together right nice for a proper musical stew. Special Amazon exclusive version contains two extra tracks; "Cry, Cry, Cry" and "Shanty".
Above is a list of the Americana and roots-type music releases for the week of July 15th, 2014. Click the artist or album links to find out more.  The artist's names link to their websites and the CD title links go either " target="_blank">Amazon,  CD Baby or the artist's site for ordering or downloading. 
Also new this week…
BALSAM RANGE – Five (Mountain Home)
PAUL BUTTERFIELD'S BETTER DAYS – Live at Winterland Ballroom (Wounded Bird)
JERRY GARCIA BAND – Garcia Live Volume Four: March 22nd, 1978 Veteran's Hall (ATO)
PETER HIMMLEMAN – The Boat That Carries Us (Himmasongs)
DOYLE LAWSON & QUICKSILVER – Open Carefully: Message Inside (Mountain Home)
THE MOTHER HIPS – Chronicle Man (Mother Hips)
TRAMPLED BY TURTLES – Wild Animals (Banjodad)
Various Artists – Country Funk Volume II  1967-1974  (Light In The Attic)
Coming out soon… DON FLEMONS, RICHARD THOMPSON, LOUDON WAINWRIGHT III, SHOVELS AND ROPE, JENNY LEWIS, TOM PETTY, BILLY JOE SHAVER, PAUL THORN, ELVIN BISHOP, OTIS GIBBS  … more new releases
.
Here's a link to this week's Americana Music Association Americana Airplay Chart
Bill Frater
Freight Train Boogie
---