Americana Boogie: New music this week from Punch Brothers, Kevin Gordon, Otis Taylor, Albert Lee & more…
Posted On February 14, 2012
---
Original post on Americana Boogie.  Here's some of the new Americana and roots-type music for the week of February 14th, 2012, otherwise known as Valentine's Day. The artist's names link to their websites and the CD title links go to either " target="_blank">Amazon or CD Baby for easy ordering. The Freight Train Boogie podcasts feature mostly songs from new releases. Playlists with players and iTunes links are posted at FTBpodcasts.com.
DAVE CARTER & TRACY GRAMMER
Little Blue Egg  (Red House)
Grammer discovered the tracks for Little Blue Eggduring an emergency archiving project in the summer of 2010, a full eight years after Carter's death. Rescuing the original ADAT tapes from a moldy basement where they were stored, she happily discovered that the tapes were in pristine condition. "Tears flowed, I laughed out loud, memories flooded back," Grammer remembers. "It felt like a miracle to hear Dave's voice, and our voices, together, singing old songs that sounded new again, along with others I had forgotten about entirely." Recorded in their home studios between 1997 and 2002, the album offers a glimpse into the duo's musical process. Fully fleshed-out folk and Americana songs left off of other albums find a home alongside intimate, late-night living room recordings.
K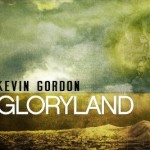 EVIN GORDON
Gloryland  (self released)
"We'll empty your spit-valve for life if you find us anything more stunning than 'Colfax,' Kevin Gordon's undeniably superb song that could only have come from one mind, and from one person's experience. It's ostensibly about a kid in the marching band but winds up being about the heart of American darkness and the steel that it takes to move beyond." – Peter Cooper, The Tennessean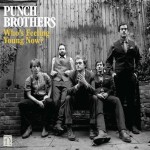 PUNCH BROTHERS
Who's Feeling Young Now?  (Nonesuch)
Mandolin monster Chris Thile's 'bluegrass supergroup who don't play bluegrass' check in with another batch of songs that stretch the boundaries of whata gifted group of acoustic musicians are capable of. The album features a couple covers, namely "Kid A" by Radiohead, and "Flippen" by VÄSEN. Two of the songs on the new album are co-writes with Josh Ritter. Below is a video of the band recording a song from the CD.
Punch Brothers – "Clara" Who's Feeling Young Now? Preview from Punch Brothers on Vimeo.
Also new this week…
MARY BLACK – Stories From the Steeples  (Blix Street)
ANGELA EASTERLING – Mon secret (De l'Est)
THE DUNWELLS – Blind Sighted Faith (Playing in Traffic)
ALBERT LEE & HOGAN'S HEROES – On the Town Tonight (Heroic)
AMOS LEE – As The Crow Flies (EMI)
DAVE McGRAW & MANDY FER – Seed Of A Pine (self released)
DREW NELSON – Tilt-A-Whirl (Red House)
OTIS TAYLOR – Contraband (Telarc/Concord)
WINTERPILLS – All My Lovely Goners(Signature Sounds)
Coming soon… LYLE LOVETT, CAROLINA CHOCOLATE DROPS, MOOT DAVIS, JIM WHITE, THE CHIEFTAINS, CHIP TAYLOR, KEVN KINNEY & GOLDEN PALOMINOS, MAD BUFFALO, CHUCK MEAD, I SEE HAWKS IN L.A., NANCI GRIFFITH, TODD SNIDER, BRUCE SPRINGSTEEN … more new releases
Here's a link to this week's Americana Music Association Americana Airplay Chart
---