Americana Boogie Music Releases for the week of Sept. 17th… Tony Joe White, Band of Heathens, Tim O'Brien & Darrell Scott, Del McCoury Band and others
Posted On September 17, 2013
---
AUDREY AULD
Tonk (Reckless)
Some people say Nashville doesn't put out good country music anymore. Native Australian Auld's Tonk album will prove them wrong. And how! Singing better than ever and released on her own label, Audrey wears her love for old-school country on her sleeve. But this is no retro devotional. Audrey is a self-actualized woman singing out all her love, loneliness and laughter, with a fabulous band playing a swinging beat. This is country music the way it ought to feel. Produced by Kenny Vaughan & George Bradfute in Jim Reeves' old studio with backing by (Marty Stuart's) Fabulous Superlatives with Chris Scruggs, Andy Leftwich and Gary Carter. This lady is the real deal from the South — Southern Australia that is.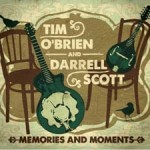 TIM O'BRIEN AND DARRELL SCOTT
Memories & Moments (Full Skies)
The second studio album from highly regarded writer/singer/multi-instrumentalists Tim O'Brien and Darrell Scott. Comprising five songs apiece from O'Brien and Scott plus one memorable collaboration in their timely 'Turn Your Dirty Lights On,' along with a pair of chestnuts from Hank Williams and George Jones and a spirited rendition of the John Prine classic 'Paradise,' with its author guesting on guitar and vocals, Memories & Moments is a face-to-face record by design.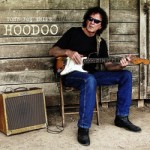 TONY JOE WHITE
Hoodoo (Yep Roc)
Tony Joe White has accomplished much in the years since he emerged from his home in Louisiana's swamp country and the hardscrabble circuit of Texas honky-tonks. His music is part of America's soundtrack – sparse and elegant, filled with shadows, sadness and beauty. Hoodoo was culled from an initial stack of roughly 17 tunes, the nine songs on Hoodoo come alive in the haunting atmosphere and intensity of the stripped-down recording process. Cut mostly live to tape — vocals and all — much of Hoodoo consists of first takes.
Also new this week…
PETE ANDERSON – Birds Above Guitarland (Little Dog)
THE BAND OF HEATHENS – Sunday Morning Record (BOH)
ELVIS COSTELLO & THE ROOTS – Wise Up Ghost (Blue Note/Universal)
GARLAND JEFFRIES – Truth Serum (Luna Park)
JONNY LANG – Fight For My Soul (Concord)
THE DEL McCOURY BAND – Streets of Baltimore (Mccoury Music)
RICK SHEA –Sweet Bernadine (Tres Pescadores)
Various Artists – High Cotton:A Tribute to Alabama (Lightning Rod)
From Americana Boogie. 
Coming out soon… PATTY LARKIN, OWEN TEMPLE, JONNY LANG, ZACHARY LUCKY, NOAM PIKELNY, DAVID BROMBERG, DEER TICK, TOMMY KEENE, THE WOOD BROTHERS, THOSE DARLINS, CHARLIE ROBISON, THE SADIES, THE DEEP DARK WOODS, THE AVETT BROTHERS … more new releases
. Here's a link to this week's Americana Music Association Americana Airplay Chart
Bill Frater
Freight Train Boogie
---