Americana Boogie Music Releases for the week of June 26th includes Jerry Douglas, Elizabeth Cook, Little Feat & more…
---
Here's the best Americana and roots-type music releases for the week of June 26th, 2012 from Americana Boogie. Click the artist or album links to find out more. The artist's names link to their websites and the CD title links go either " target="_blank">Amazon or CD Baby for easy ordering. The Freight Train Boogie podcasts feature mostly songs from new Americana releases. Playlists with players and iTunes links are posted at FTBpodcasts.com.
ELIZABETH COOK
Gospel Plow  (Thirty One Tigers)
In 2011, EC was asked to participate in Strawberry Music Festival's Sunday morning gospel show. She reluctantly agreed, but by the time she was halfway through her set, she was surprised by how much she was moved by this music. Perhaps she shouldn't have been; it reconnected her with music that was central to her Florida upbringing. She was moved enough to record a seven song EP of some of her favorite Southern Gospel songs (well, six Gospel songs and a cover of Velvet Underground's "Jesus").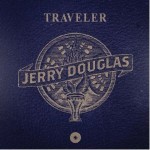 JERRY DOUGLAS
Traveller  (Entertainment One Music)
With Traveler, Jerry has finally recorded an album that will even further elevate his already impressive stature from super-sideman to a bona fide front-rank creator of musical Americana. Produced by Russ Titelman, and recorded in New Orleans, Nashville, and London, this ambitious collection of vocals and instrumentals enlists a truly awesome cast of characters in support of an epic vision that combines Country/Bluegrass, R&B, and even a ballad with roots in the British Isles ("The Boxer" performed with Mumford & Sons and Paul Simon.) Other highlights include two New Orleans classics like "Something You Got", with vocals and guitar by Eric Clapton; and "High Blood Pressure", with vocals by Keb Mo and Dr. John.
Jerry Douglas performs a song off his new (2012) solo album "Traveler" with help from Del McCoury. Taped at the Ed Sullivan Theater, NYC 6-13-12.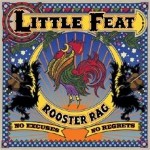 LITTLE FEAT
Rooster Rag (Rounder)
Feat keyboardist Bill Payne talks about how Robert Hunter came to write for the CD… "Cameron Sears, who used to manage the Grateful Dead, got in touch and said, 'Would you be interested in writing some stuff with Robert Hunter?' I said, 'Yeah!' It started off with one song and has blossomed into ten, and I'm now working on an eleventh. It's been quite the journey."
Also new this week…
BEACHWOOD SPARKS – The Tarnished Gold (Sub Pop)
BLUES TRAVELLER – Suzie Cracks the Whip (429)
CORY CHISEL – Old Believers (Readymade)
JOE JACKSON – The Duke (Razor & Tie)
MINDY SMITH – Mindy Smith(Giant Leap/TVX)
Coming out soon… THE BLASTERS, KELLER WILLIAMS WITH THE TRAVELIN McCOURYS, RICK ESTRIN & THE NIGHTCATS, RHONDA VINCENT, JON DEE GRAHAM, OLD CROW MEDICINE SHOW… more new releases
Here's a link to this week's Americana Music Association Americana Airplay Chart
Bill Frater
Freight Train Boogie
---