The Small Glories Celebrate Life's Larger Themes
---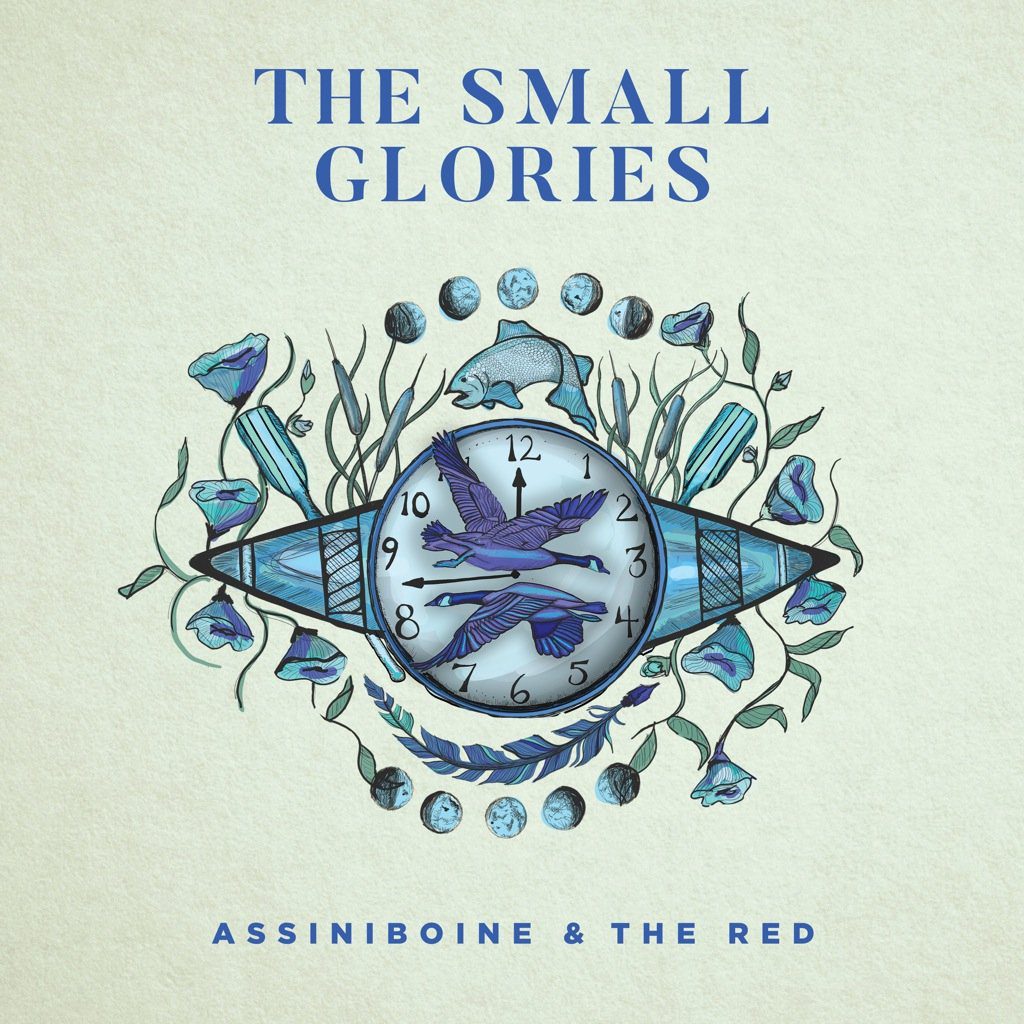 Like the two rivers, the Assiniboine and the Red, after which this album is named, the vocals of Cara Luft and JD Edwards wash over us, purifying us with the clarity of their harmonies as the fiddles, banjos, guitars, and percussion flow over us. The opening track, "Alberta," unfolds from its initial spare banjo notes and guitar strums into Edwards' singular vocals before blossoming into an aching, longing ballad that breaks into a joyous reel in the final bars, celebrating Luft's home province. As the opener illustrates, the little glories described on the album live in our mundane activities, and they illumine our experiences of loss, longing, regret, and love.
Crystalline and sparkling guitar licks snake in and around the rhythmic banjo strums on "Oh My Love," mimicking the pleasure of love and the pain and vulnerability of opening oneself to the hurt of lost love. The cascading guitar leads on the song's bridge capture the urgent longing of a lover who's searching for home and a place to settle, as well as the realization that such comfort may be just beyond the lover's reach: "Oh my love, my dearest love / Oh my body's aching / Oh my soul is wide open / And my heart is breaking."
The minor chord ramble "Johnson Slide" cleverly depicts the ways that a place of beauty where one seeks retreat can, when the forces of nature collide, also become one's grave: "I came here for beauty, I came here for grace / But now it's my grave." A wave of defiant, shouting vocals lift "Don't Back Down," an insistent anthem to never giving up in the face of despair that comes with a town going under the waters of indifference and the crashing waves of hard times. The sparse vocals in the opening of "Sing" spiral higher and higher, proclaiming the power of song in the face of the political fear and malaise that grips so many today, prompting many to feel unfree. The Small Glories embrace music as the one gift they can offer: "I could sing for the money / I could sing for the praise / Spitting out nothing / Wasting time up on the stage / Good folks are bleeding freedom / Denied their truth / The one thing I can do is sing for you."
Perhaps The Small Glories need to rename themselves, for the full-hearted lyrics, the swelling harmonies, and the gorgeous fabric of the songs on this album are certainly large and wash over us with a powerful beauty that pulls at our hearts.
---