The Secret Sisters Confront Anger and Regret Alongside Healing and Hope
Posted On February 26, 2020
---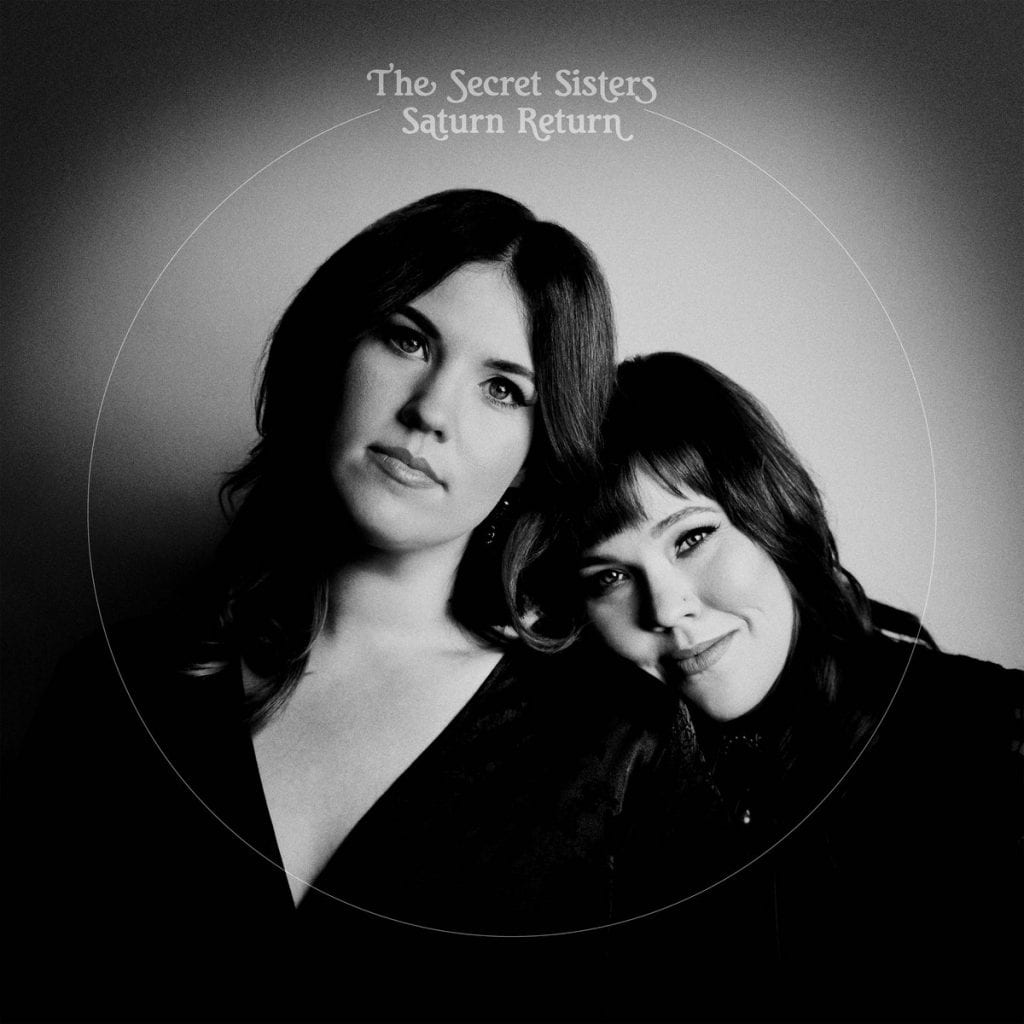 Sibling harmonies: Is there anything finer? From The Everly Brothers back then to Lily & Madeleine or Shelby Lynne and Allison Moorer today, this graceful blending of voices can feel like magical rapture. And few cast a more powerful spell than Alabama's Laura and Lydia Rogers, who excel at delivering emotionally charged songs with soothing poise, creating an arresting mix of unsettling messages and luminous sounds.
Named for an astrological occurrence, the haunting Saturn Return finds their beautiful old-time country singing as enchanting as ever, with one notable difference. At the behest of Brandi Carlile (a co-producer along with her bandmates, twins Tim and Phil Hanseroth), the sisters occasionally take individual vocal turns, which they've never done before. Fortunately, it hasn't lessened the simmering tension that marks the Rogerses' best work. If anything, this moody album seems more fraught and uniquely their own than The Secret Sisters' three previous LPs, no doubt in part because they're the sole songwriters for the first time.
Following the career-reviving You Don't Own Me Anymore (also produced by Carlile and the Hanseroths), Saturn Return comes in the wake of life changes for the sisters, who recently became first-time mothers and saw the passing of both grandmothers. A keen awareness of passing time and mortality informs the opening track, "Silver," a spirited ode to motherly resilience, and the gentle closing song, "Healer in the Sky," where the speaker seeks to reassure loved ones about to be left behind by her death, saying, "When my candle burns out you will be alright."
In between, Saturn Return burns with anger and regret. The gorgeously mournful "Nowhere, Baby" laments missed opportunities, seeing the focus on worldly success as a mistake, albeit one that can still be corrected. "I'm not built to bear the weight / And I struggle with admitting when I need to walk away," they sing sadly. Other songs depict a world where choice isn't possible, and lasting damage results. Framed by gentle acoustic guitar, "Fair" recalls an ill-fated childhood friend "whose spirit seemed to fade / As time stripped every meager gift away," while the ominous "Cabin" builds to a stormy crescendo, implying sexual abuse as it reveals, "He did not have permission / But he had his way / If I tell his secret they won't believe me anyway."
But the Rogers sisters also discover healing and hope amidst the suffering. Featuring tender piano and elegant strings, "Hold You Dear" celebrates real love, and the buoyant "Hand Over My Heart" counters unkindness with patient understanding.
The production is understated and tasteful, perhaps a little too tasteful. Determined not to get in the way, Carlile and the Hanseroths hold back when a few embellishments — more steel or electric guitar, perhaps — would have added extra color to the sisters' gospel- and folk-inflected songs without blurring the intent of the material.
Still, Saturn Return is thoroughly compelling, addressing universal concerns with thoughtful eloquence. Although the Rogers sisters don't pretend to have answers, their well-tuned sense of empathy is deeply comforting.
---