The Jayhawks' Gary Louris Does It All on 'Jump For Joy'
---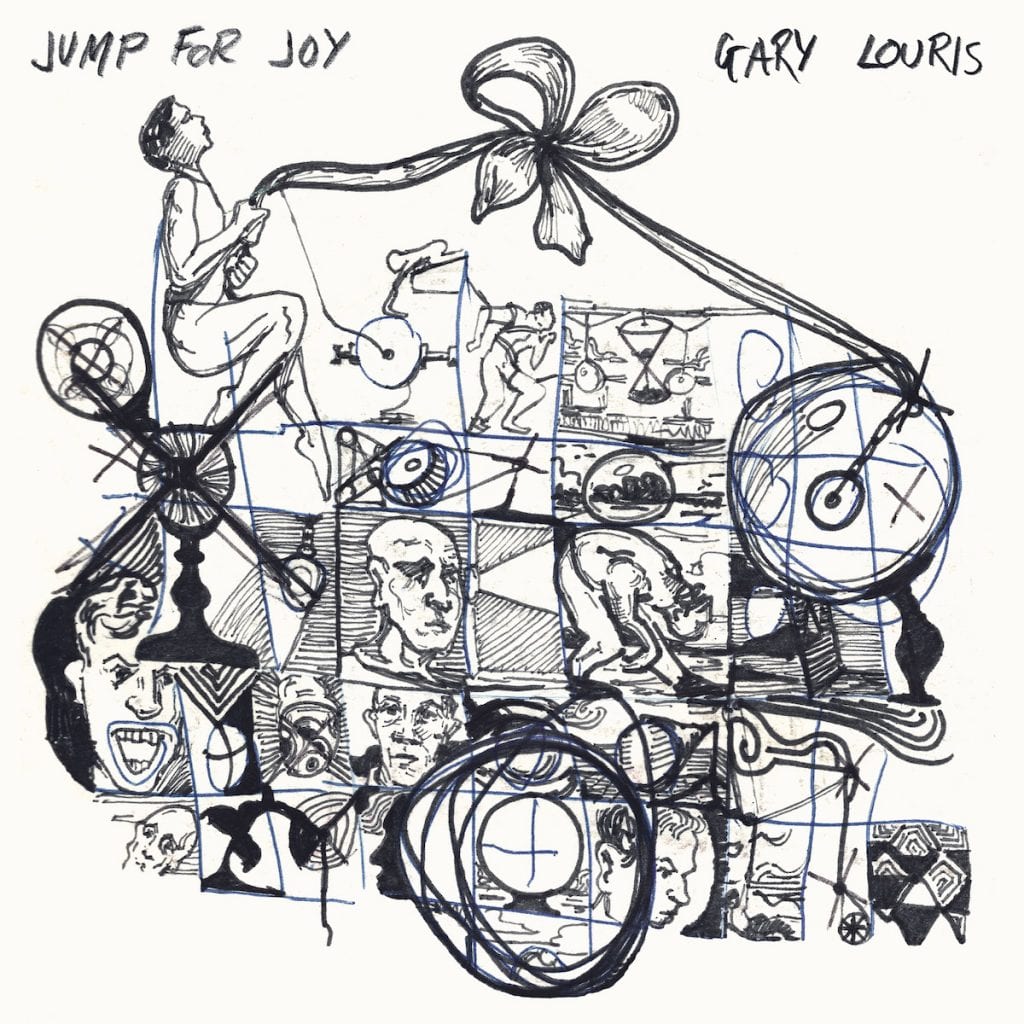 It's been 13 years since Gary Louris released his debut solo record, Vagabonds, but that's not to say the guy's been dormant since then — quite the opposite, actually. He released One Armed Candy Bear with his side project, Au Pair, in 2015, and he's remained faithful to ushering the work of The Jayhawks, the band he helped create in 1985. Since 2011, that band has released four studio albums, all of which Louris helped produce. But now the longtime musician and songwriter has turned his attention back to his solo work with the release of the new LP, Jump for Joy.
On Vagabonds, with producer Chris Robinson of The Black Crowes, Louris created a robust record that effortlessly traverses the sounds of rock and folk. On Jump for Joy, though, Louris took a bit of a simpler approach. The songs were captured at his home recording studio, lovingly referred to as Pants Optional Studios U.S.A. And rather than inviting other musicians to assist him, every song on Jump for Joy was written, produced, and performed by Louris. That sort of intentionality and intimacy is strewn throughout, but it shouldn't lead fans to expect a quiet, low-key listening experience. Louris makes sure of that with the opening track, "Almost Home," which should be a contender for the official song of the summer.
After more than a year of having his touring life turned upside down, Louris gives a nod to the road while appreciating the extra time he's had with family as he sings, "Miles of empty skies and ever winding streets / So incomplete and all alone / When I close my eyes I always see your face / I hear your voice I'm almost home."
The following nine songs take their cues from the opening track, showcasing Louris' beautiful, lyrical storytelling while shining a light on his vast musical abilities. With his hands on every single note, Jump for Joy is a feat of incredible work for Louris, one that will long stand as an impeccable example of what was possible when the world shut down and faced the question that Louris sings over and over on "Living In Between": "What is going on? Yeah, what is going on?"
"New Normal" stands out as another tune for the cultural moment in which we live, finding Louris pondering the passing of time, the blowing of winds, and the "gathering" of a slow death. But, like the rest of the record, even in the face of that kind of grim reality, he crafts a catchy spin on life.
But it's the closing track, "Dead Man's Burden," that captures the continued struggles we face each and every day, with or without a global pandemic. Following the title track, which finds Louris singing, "You make me wanna jump for joy," the album's final song takes an introspective turn, one that resonates individually as much as it does communally. "It's only then when near to death," he sings, "We learn to love our lives again." Fortunately, Jump for Joy pushes listeners to love our lives, and our world, once again.
---